 No Pets (Alan Ruck)
Actor Alan Ruck has no pets.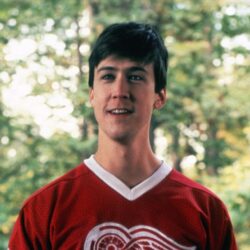 Birthday
July 1, 1956 (66)
Alan Ruck is an American actor best known for his work in film and television. He rose to fame for his portrayal of Cameron Frye in the classic 1986 John Hughes film "Ferris Bueller's Day Off" with Matthew Broderick. He also gained critical acclaim for his performances in the films "Speed" and "Twister". Ruck has also appeared in TV shows such as "Spin City" with Michael J. Fox and "The Exorcist". He's most recently known for his role in HBO's "Succession", which also stars Nicholas Braun, Brian Cox, Kieran Culkin, Matthew Macfadyen, Sarah Snook, Jeremy Strong, James Cromwell, and Dagmara Domińczyk.
Aside from his acting career, Alan Ruck has achieved several notable accomplishments. He is a graduate of the University of Illinois, where he studied theater. Ruck has also been nominated for a Tony Award for his performance in the Broadway play "The Goat, or Who Is Sylvia?". In addition, he has lent his voice to a variety of animated shows and movies, including "Batman: The Animated Series" and "Family Guy".