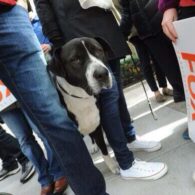 Gus the Wonderdog
Michael J. Fox had a beloved dog named Gus that was a Great Dane-Labrador mix and Chicago Blackhawks fan. Fox has been diagnosed with Parkinson's disease but he still finds the time to give Gus the TLC he needs day-to-day. In his memoir, Fox called Gus a "wonder dog" for the constant support he gave while Fox battled Parkinson's disease. Sadly, Gus passed away in April, 2021, at the age of 12.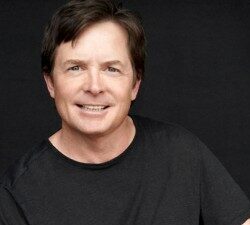 Birthday
June 9, 1961 (61)
Michael J. Fox is a Canadian-American actor and producer. He is best known for his roles in popular movies and TV shows, including the Back to the Future trilogy, Spin City, and The Good Wife, which starred Julianna Margulies.
Born in Edmonton, Alberta, Canada, Fox began his career in the entertainment industry in the late 1970s, appearing in TV shows such as Leo and Me and the Canadian series, The Beachcombers. He gained nationwide recognition in Canada for his role in the sitcom, Family Ties, which aired from 1982 to 1989. Fox played the character of Alex P. Keaton, a young Republican, and his performance in the show earned him three Emmy Awards and a Golden Globe Award.
In 1985, Fox gained worldwide fame for his portrayal of Marty McFly in the blockbuster movie, Back to the Future, playing opposite Christopher Lloyd. The movie went on to become a cultural phenomenon and was followed by two sequels. Fox's performance in the film earned him critical acclaim and cemented his status as a Hollywood A-lister.
Following the success of Back to the Future, Fox continued to work in movies, appearing in films such as The Secret of My Success, Doc Hollywood, and The American President. He also ventured into producing, forming his own production company, which produced the hit TV show, Spin City. Fox starred in the show from 1996 to 2000, playing the role of the Deputy Mayor of New York City. His performance earned him another Golden Globe Award.