George is an elderly labrador who lives with his human Jacquie Litton on a farm in Tennessee. George's best friend was another lab named Blackie. When Blackie passed away, George was extremely grief-stricken and went into depression for two years.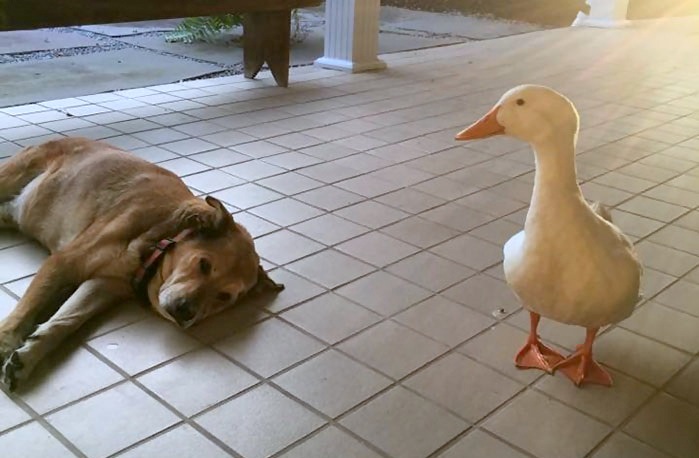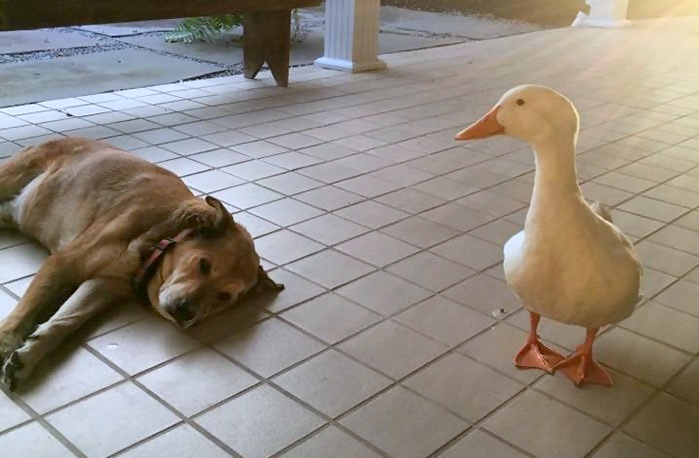 During that time, he'd been anxious and unsociable, had trouble eating and health conditions, and almost died twice. His human Jacquie did her best to help him, but with little progress.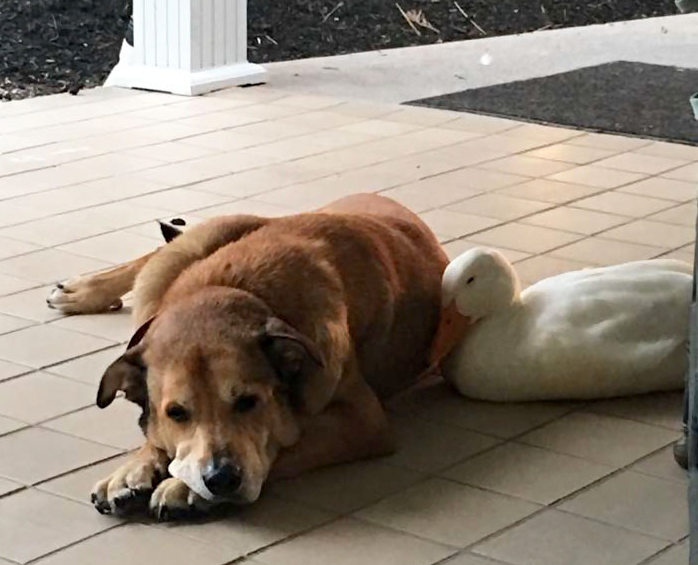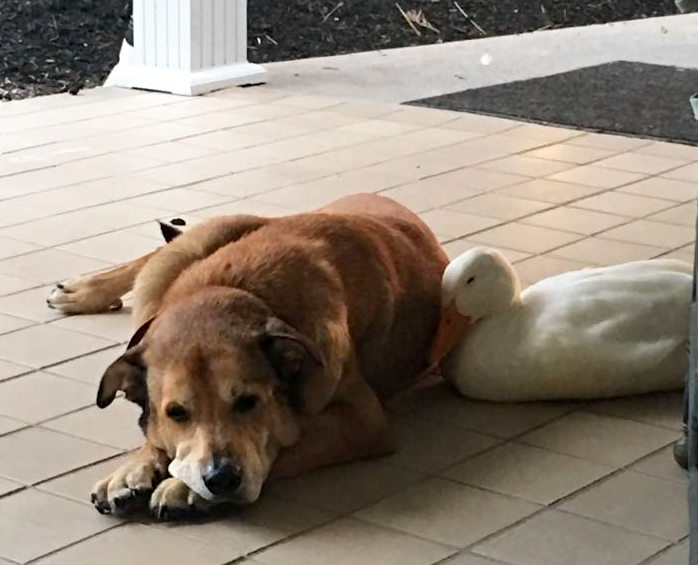 That's until a mysterious feathered stranger turned up randomly at their farmhouse porch. On the anniversary week of Blackie's passing, this white duck just rolled up and immediately took a liking to George. And the feeling was mutual.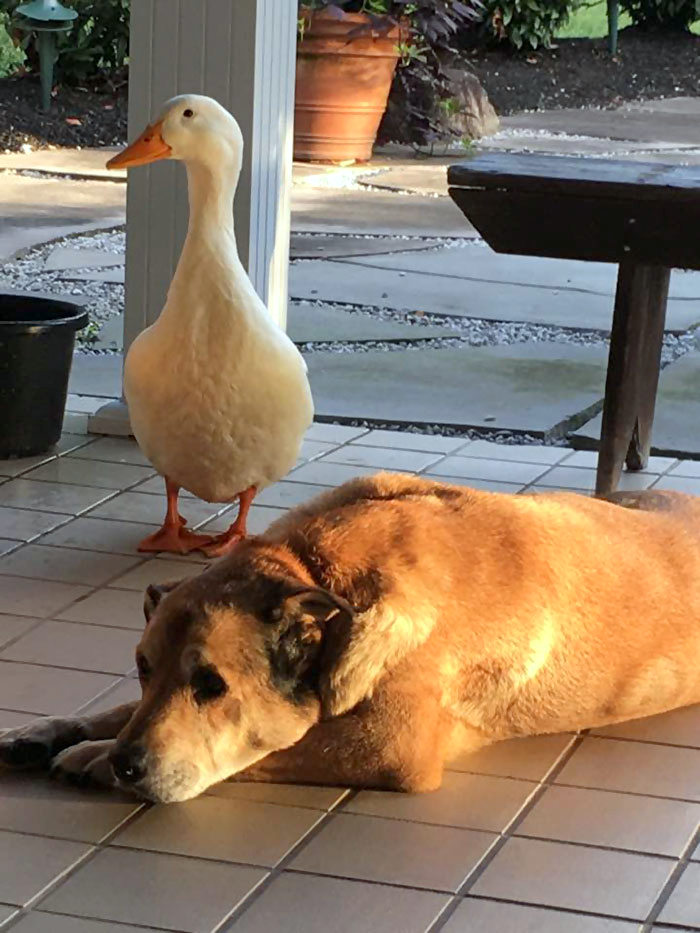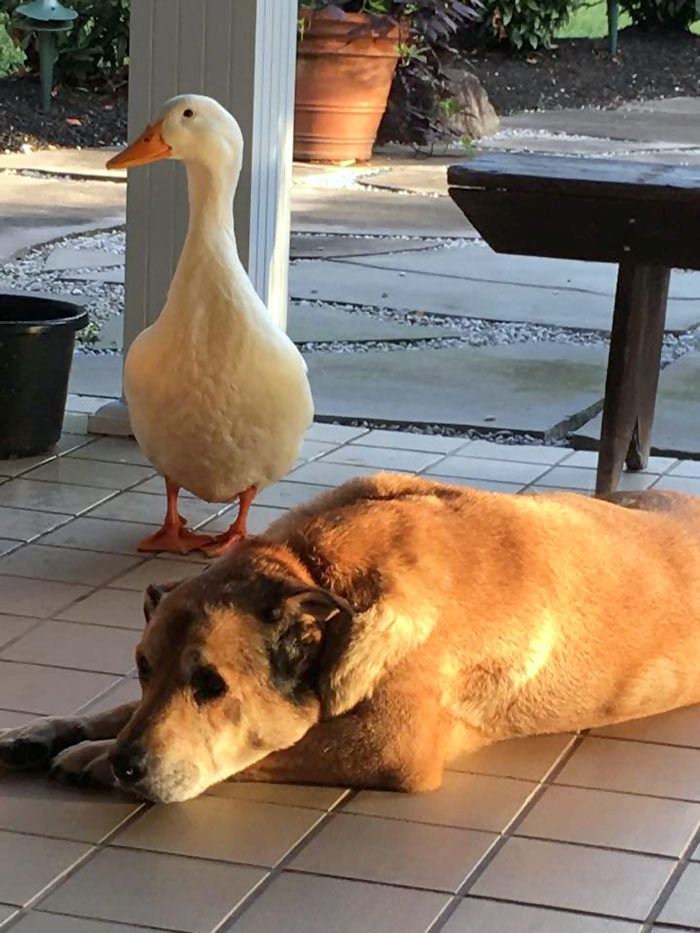 The odd couple became inseparable, with George's mood steadily improving with his new BFF (Best Fowl Friend) by his side.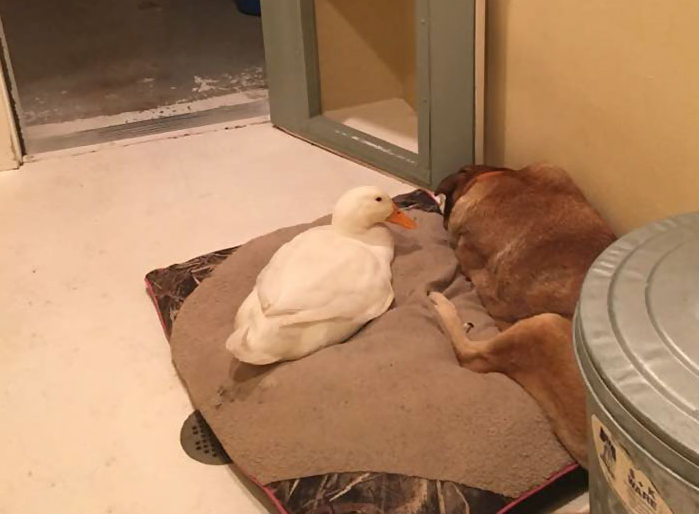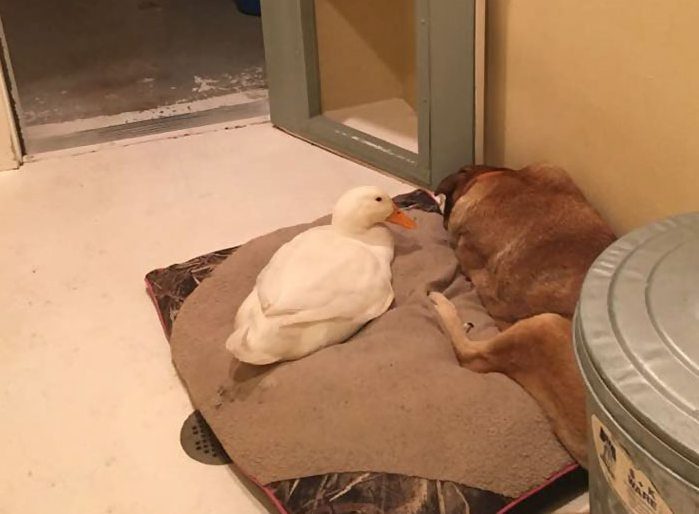 They'd go for walks together and even became close enough to share a bed! To show her appreciation, Jacquie built the duck, who she named Donald, his own birdbath.
For another dog x duck collab, check out the yellow lab who adopted nine orphaned ducklings.