If you get a daily dose of pet therapy like us, you will have seen Boomer The Landcloud. It's not the 3.2 million followers that makes him popular. It's the fact that he's been re-shared by just about every pet channel for the last couple years. Doesn't ring a bell? Think back to every video with a fluffy white Samoyed carried around like a baby – That's Boomer The Landcloud.
Boomer is a Samoyed with a big smile that wants a lift every once in a while
The fuzziest lap dog of them all
Anytime is a good time for a hug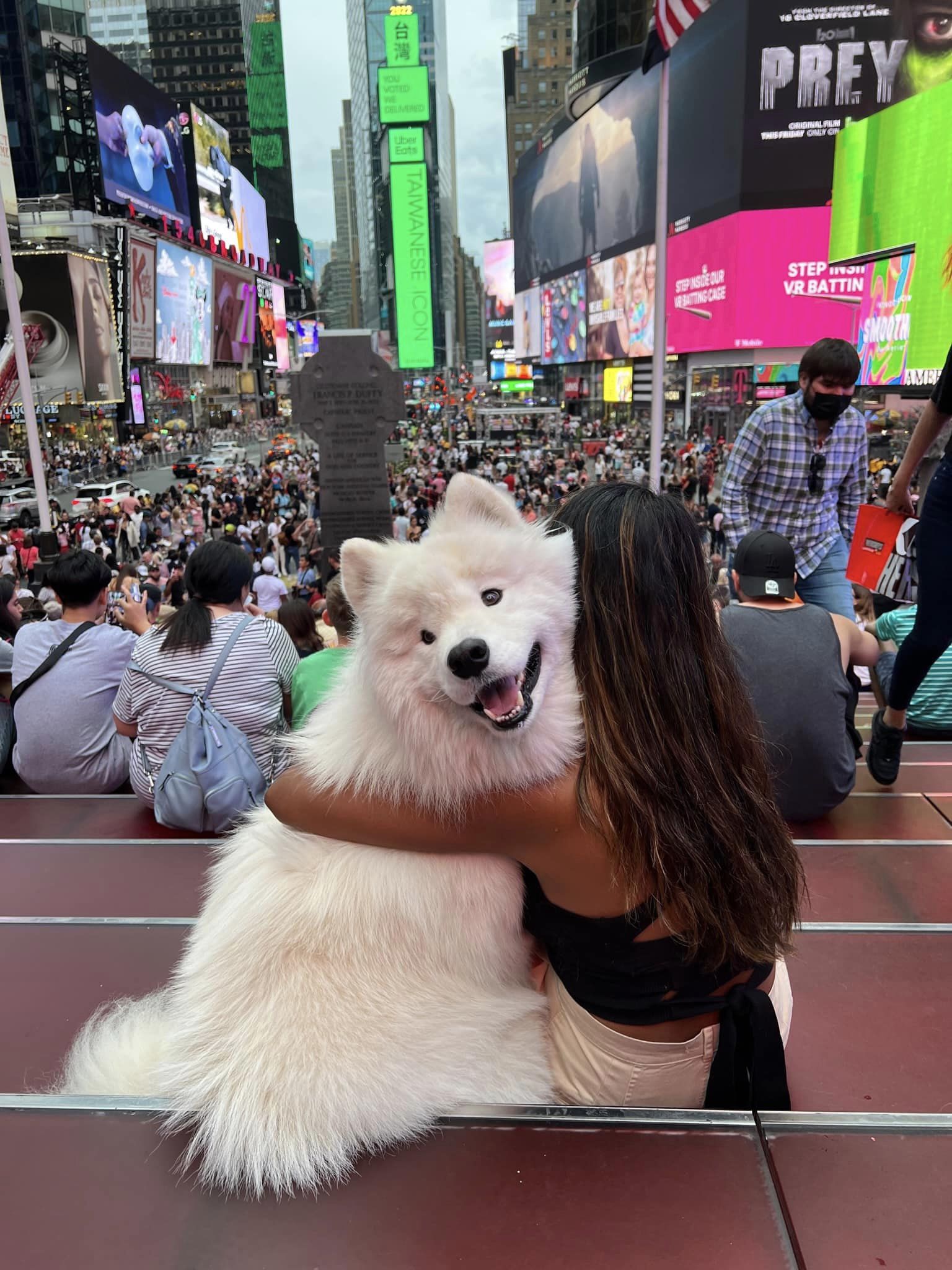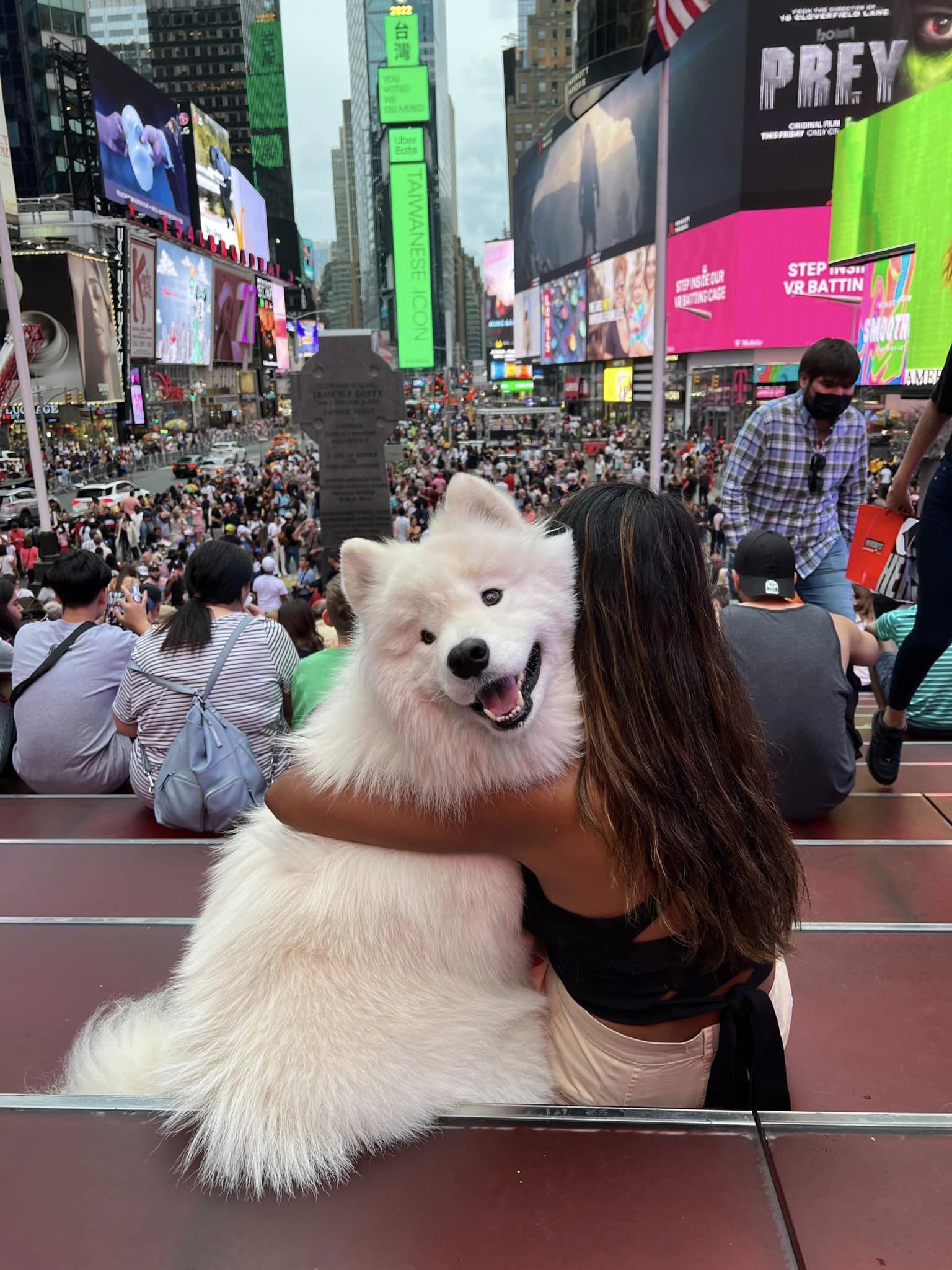 That's Boomer! If you don't recognize him, you will now. Make sure to follow Boomer The Landcloud on TikTok, Facebook, and Instagram for your daily dose of fluff and smiles. Boomer's parents are also building a Samoyed breeder database so pop by their website and submit any breeders that you know of.