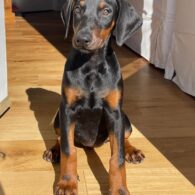 Porsha
Sam Asghari gifted a new Doberman puppy named Porsha to his fiancé, Britney Spears in October 2021. Porsha came on the heels of Britney Spears' dognapping controversy (see below). When he gave the pup to Spears, Sam Asghari told her, "Her name is Porsha, and she's meant to unconditionally love you and is going to be trained to protect you from any motherf–kers who come around you with bad intentions." Woof!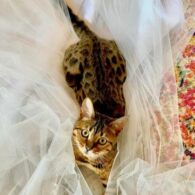 Wendy
In February 2022, Britney Spears adopted a Bengal cat named Wendy. She officially unveiled Wendy on her Instagram in May 2022, with the kitty playing on her wedding dress. Spears said this about her cat on Instagram, "My cat is French and very peculiar … she looks at food as if she is 30 for two min before she eats it … she's extremely smart and she looks like a miniature cheetah 🐆 !!!! Me and security couldn't find her for 2 hours and then when we did she would disappear again !!!!"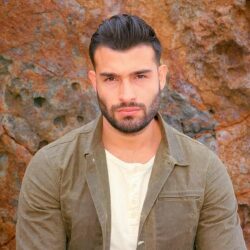 Birthday
March 3, 1994 (29)
Sam Asghar is an American personal trainer that is engaged to Britney Spears in 2021. Asghari was born in Tehran, Iran, as the youngest of four children. Eventually, he immigrated to America, setting down roots in Los Angeles with his father, when he was 12 years old. Asghari runs Asghari Fitness, which offers members personalized training programs and customized meal plans.
He landed a part on Spears's music video for "Slumber Party" where he met Spears.