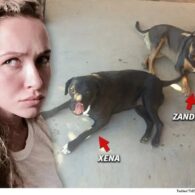 Zander and Xena (Dog)
Hayden Panettiere often donates her time to support local charities and shelters. She rescued two dogs named Zander and Xena back in 2010. We're not sure how the two rescues ended up with a dog-sitter, Tia Brooks, but she was given $30 per day in order to look after the two pups. In a surprise move, the dog-sitter reportedly gave the dogs away, and then went back to charge Hayden for services. It took six years for the two to settle their case in 2016. Hopefully the pups are safe in their home.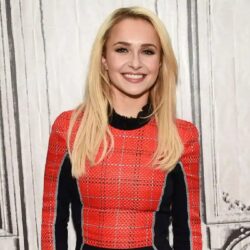 Birthday
August 21, 1989 (34)
Hayden Panettiere is an American actress, singer, and model. Born on August 21, 1989, in Palisades, New York, she began her acting career as a child, appearing in various commercials and television shows. Panettiere first gained recognition for her role as Claire Bennet in the hit television series "Heroes," and has since become known for her versatility as an actress and singer. She has starred in several popular films, including "Bring It On: All or Nothing," and "I Love You, Beth Cooper," and has also recorded music and released albums. With her talent, beauty, and charm, Panettiere continues to be a well-known figure in the entertainment industry.