Crusoe the Celebrity Dachshund skyrocketed to Internet fame after his owners, Ryan Beauchesne and Lauren Dionne, created a wildly popular Dog Blog written in Crusoe's voice. Named after Robinson Crusoe, he's got an affinity for the unknown, chasing down squirrels through uncharted territories and going on nationwide book tours.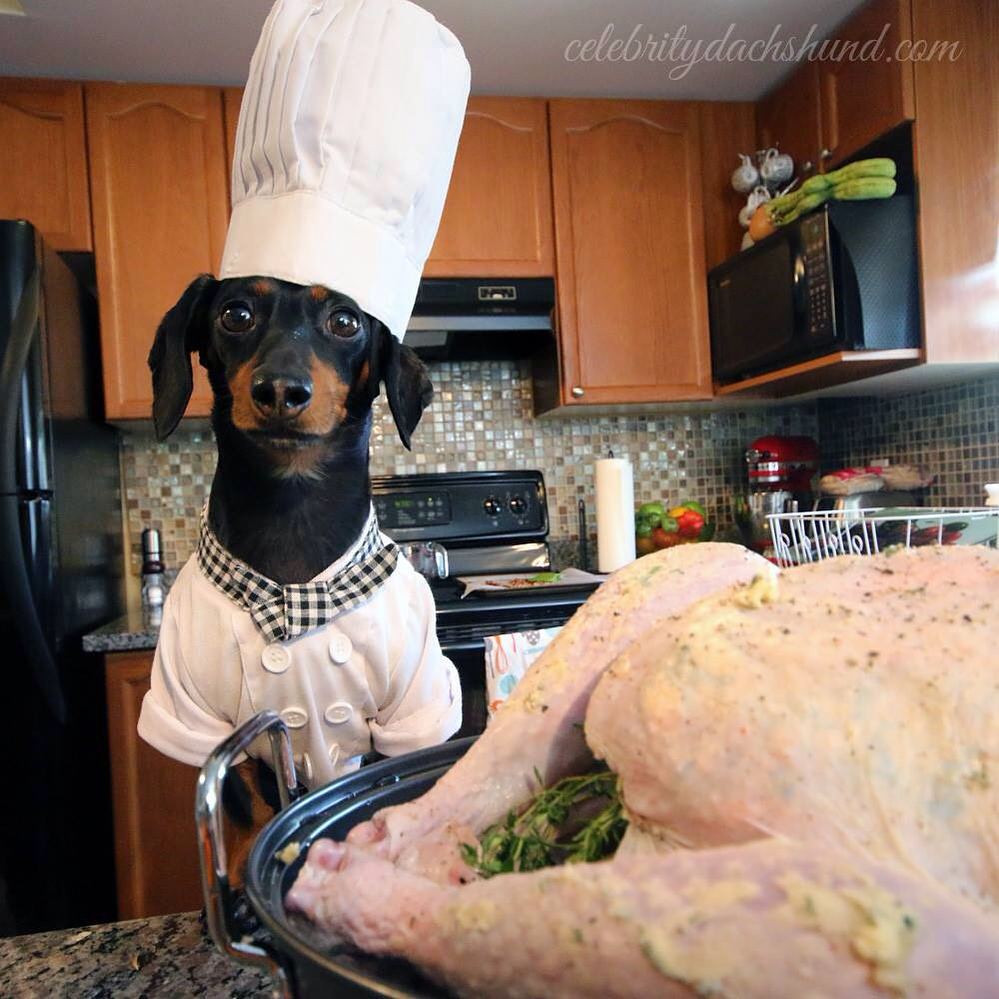 The Dog Blog keeps fans up to date on Crusoe's ridiculously cute adventures, while also providing an online shop for swag. He's got a ton of viral videos on his page, and his pops continuously posts media of the wiener dog doing adorable things in handmade costumes.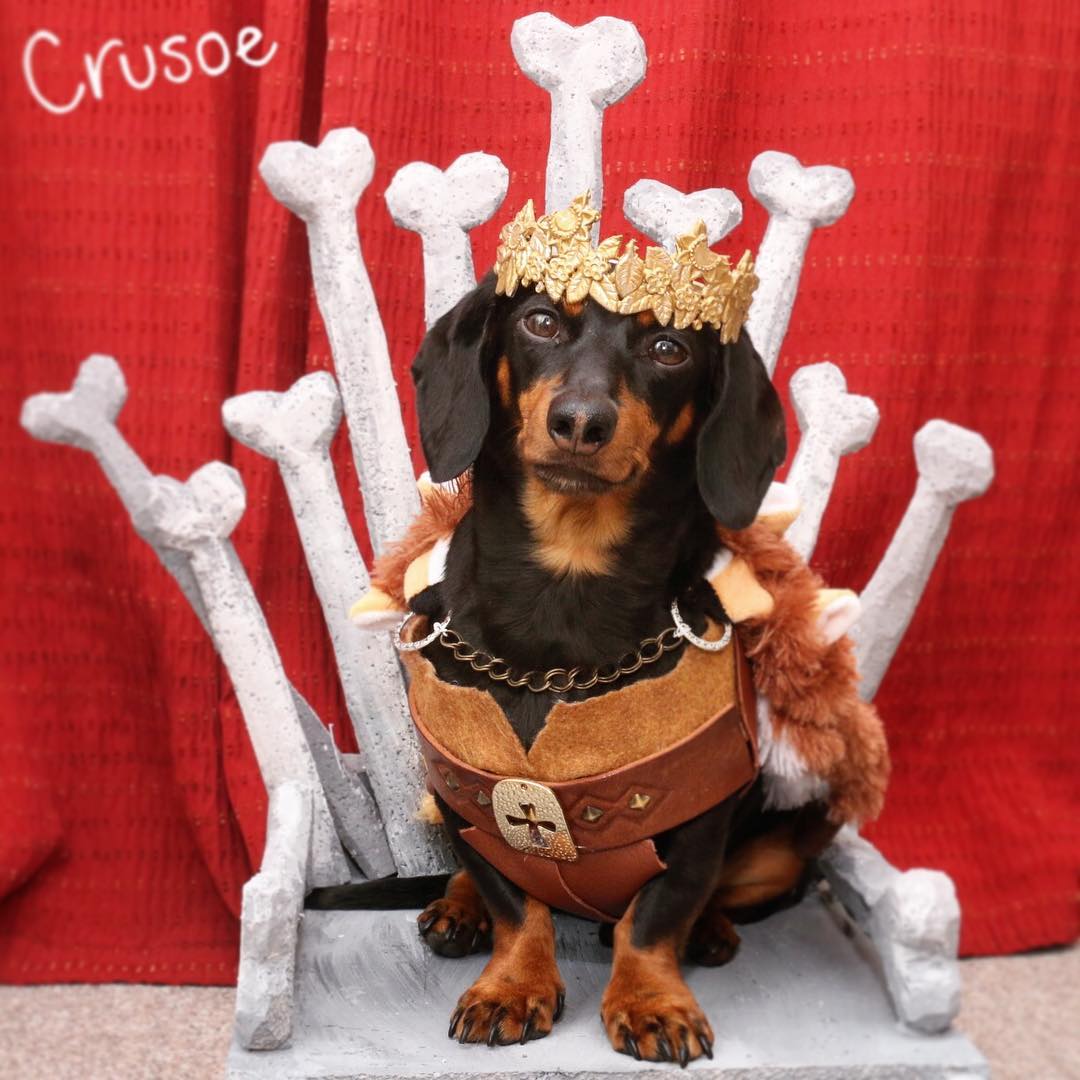 Due to popular demand, Beauchesne is starting his own costume line for dogs which you can buy on the blog. He's also got calendars, books, mugs and phone cases available for purchase. It's a one-stop-shop for wiener lovers.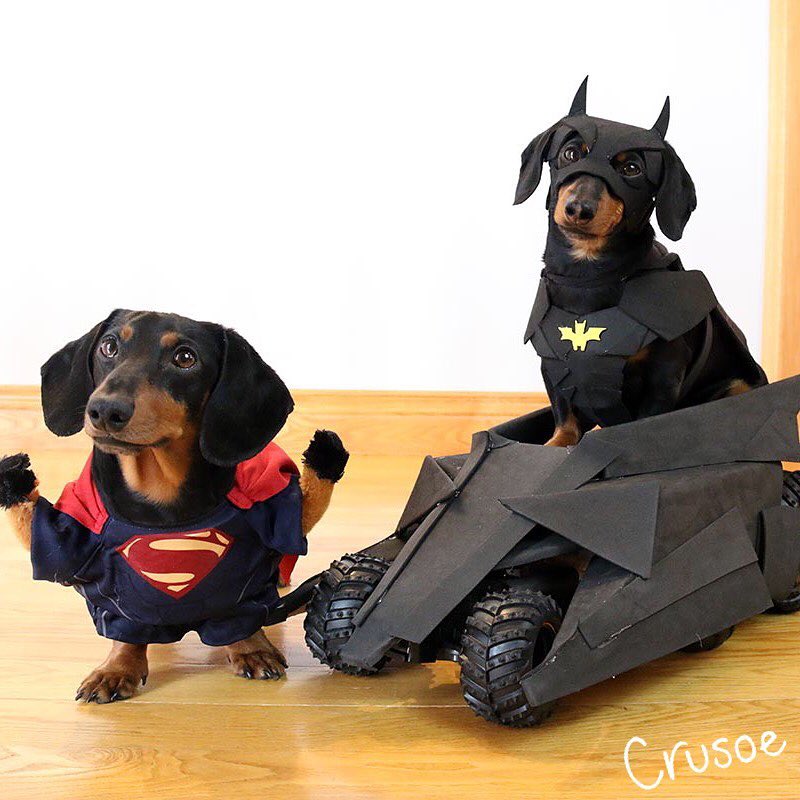 Crusoe's authored his own book, Adventures of the Wiener Dog Extraordinaire, Crusoe the Celebrity Dachshund, which made it to the New York Times Bestseller list. Luckily, since Crusoe doesn't have opposable thumbs, his dad was able to ghostwrite for him.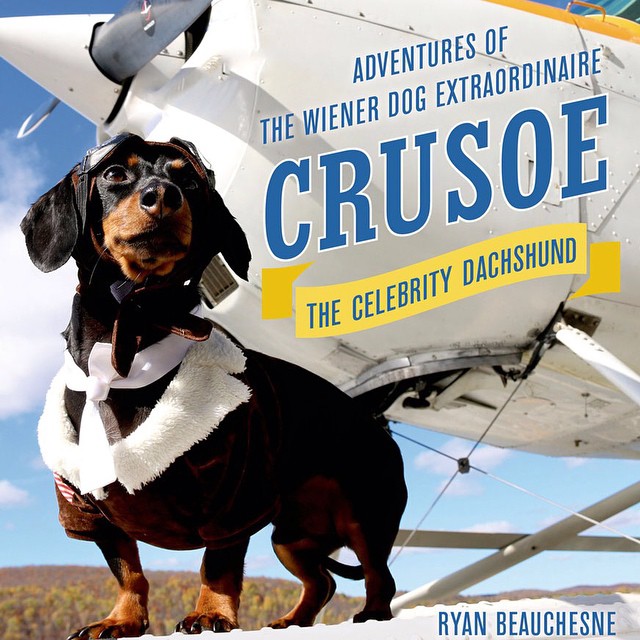 Crusoe's been on more talk shows than you can shake a stick at, he even spent his birthday on Good Morning America. His fame doesn't stop at guest appearances on talk shows either: Crusoe's Super Bowl commercial was aired on Ellen, he was featured in a GoPro web commercial and his viral hockey video has been covered by countless publications including USA Today and Time Magazine.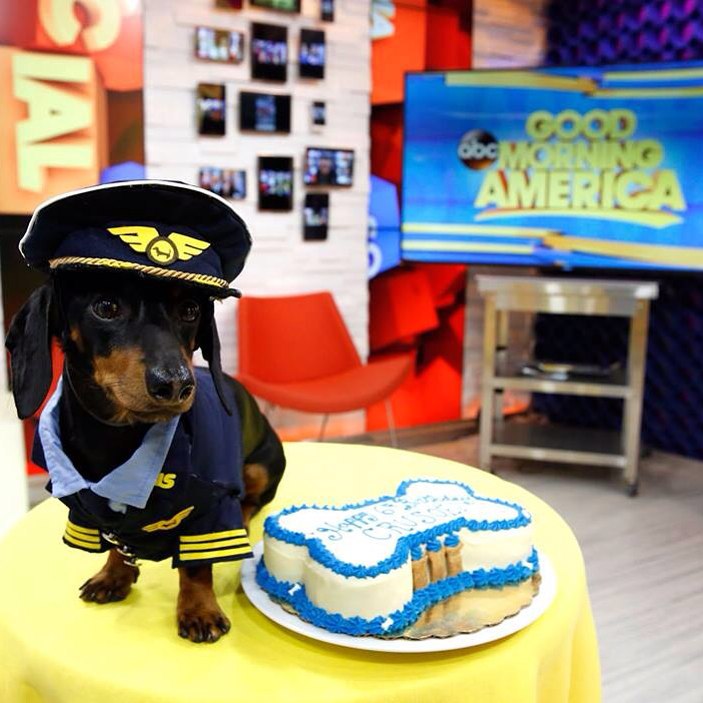 Crusoe's parents have gotten some negative feedback for constantly dressing up their pup. However, he's a natural in a costume and loves the attention. Crusoe grew up in the frigid province of Quebec in Canada and was acclimatized to coats and jackets as a puppy. Now, the costumes his dad specially designs for him are more than welcome.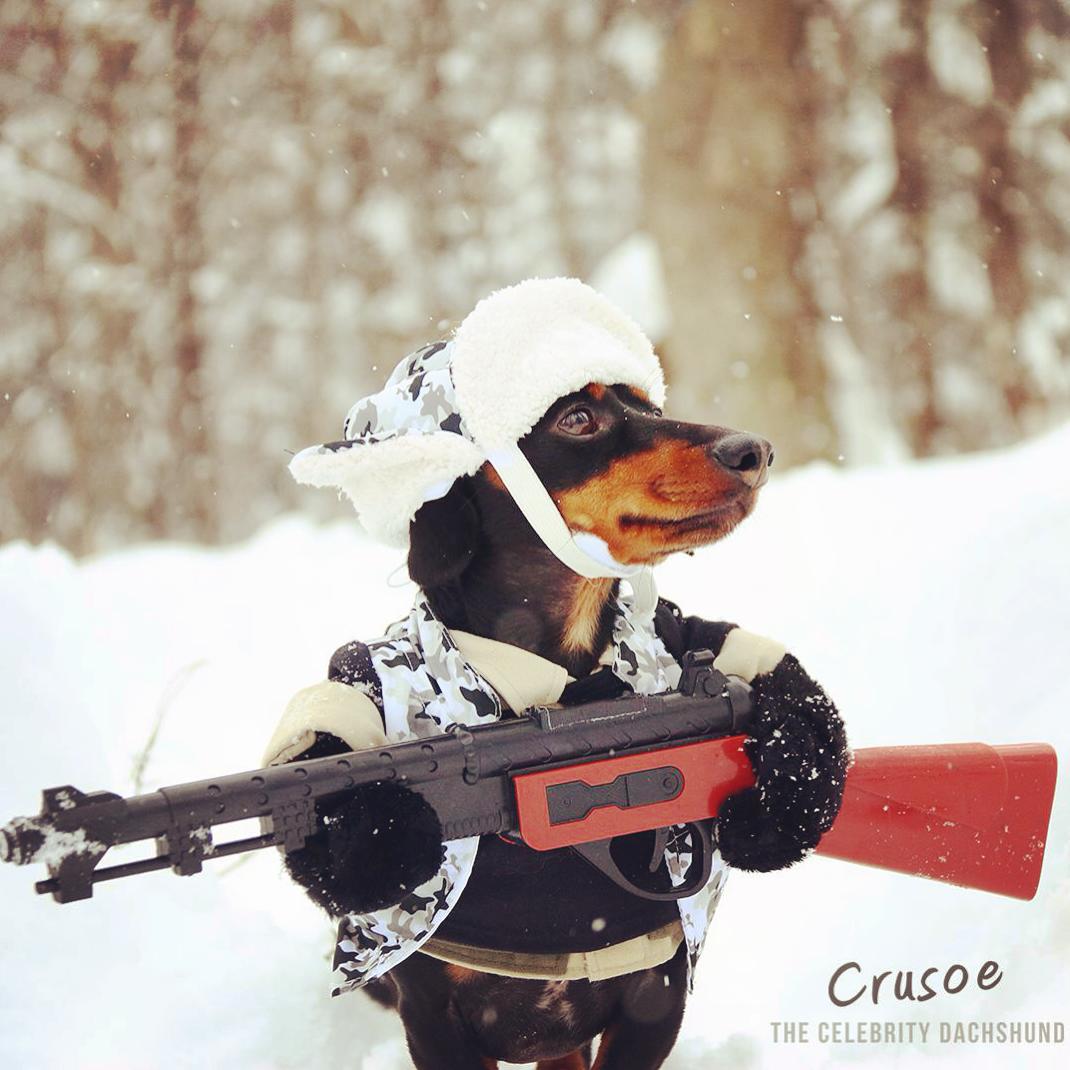 The family happily resides in Ontario, his dad had quit his job as a marketing professional and now spends his time dog-managing Crusoe. He's got ample opportunity to create hilarious storylines for the dachshund; Crusoe's many alter-egos include Dog Ross the artist, Chef Crusoe, Batdog and our personal favourite, the 'long paw of the law' Officer Crusoe.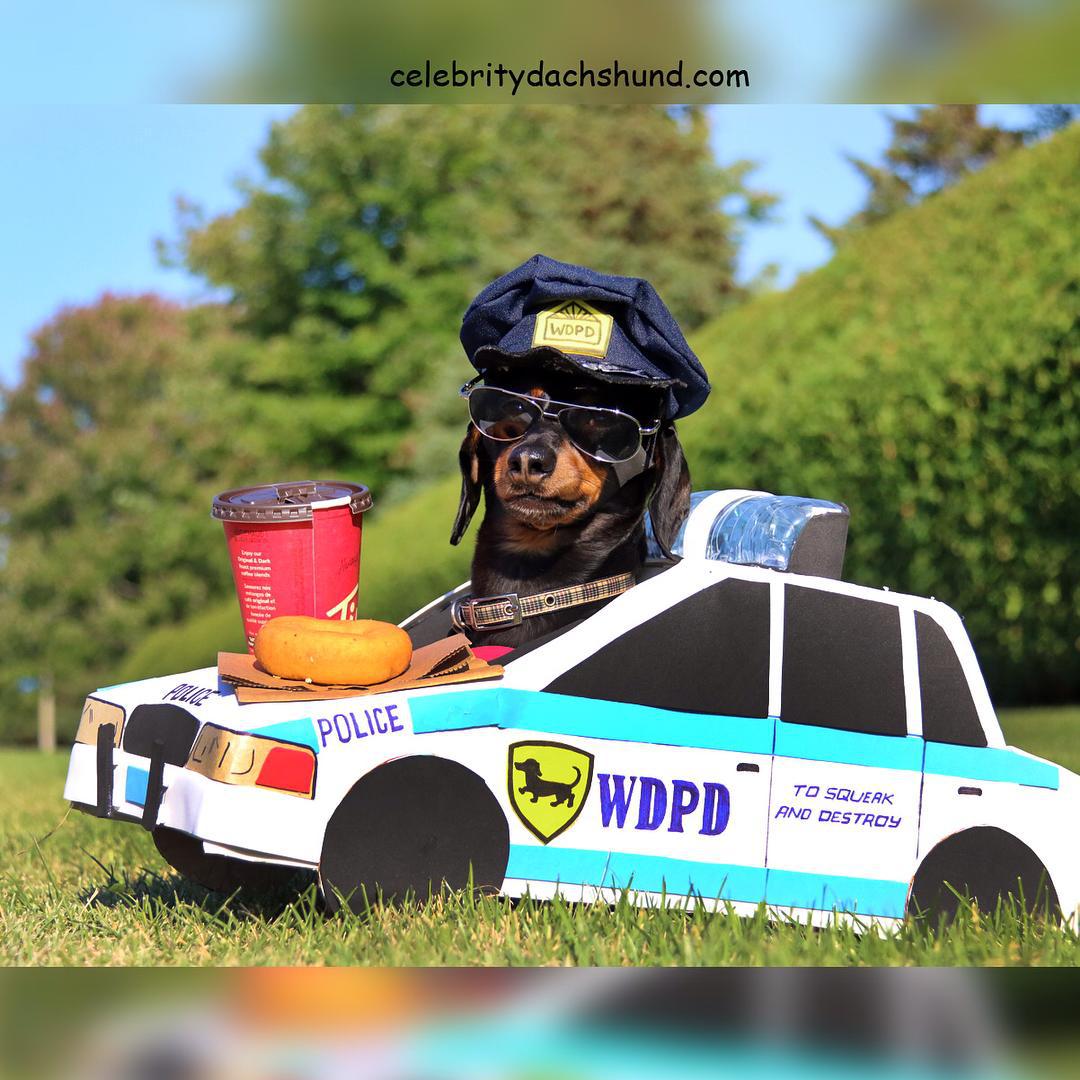 Check out Crusoe in our Top 10 Insta-Famous Dogs