Cats are known to just turn up and declare wherever they are as their home. In the case of Oyen the Ginger Cat, it was with a Capybara family instead of humans. The Capybara family being residents of Zoo Negara in Malaysia.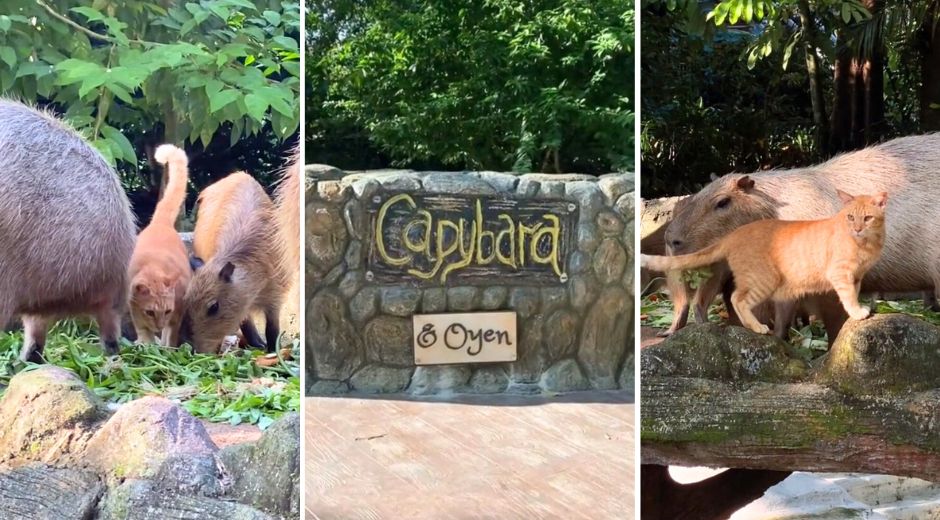 Oyen first went viral back in 2021, with videos of him popping up on social media ever since. You'd see Oyen straight chillin' with his Capybara crew or joining them during meal time. A favorite is the video of him avoiding the rain below.
Then as Oyen's status as a Celebrity Pet grew and grew, Zoo Negara decided to make it official finally: They added Oyen's name to the Capybara sign!
And if you're familiar with Capybaras, this new addition to their family isn't a surprise. Capybaras are known as the GOAT at chilling with anyone, anytime.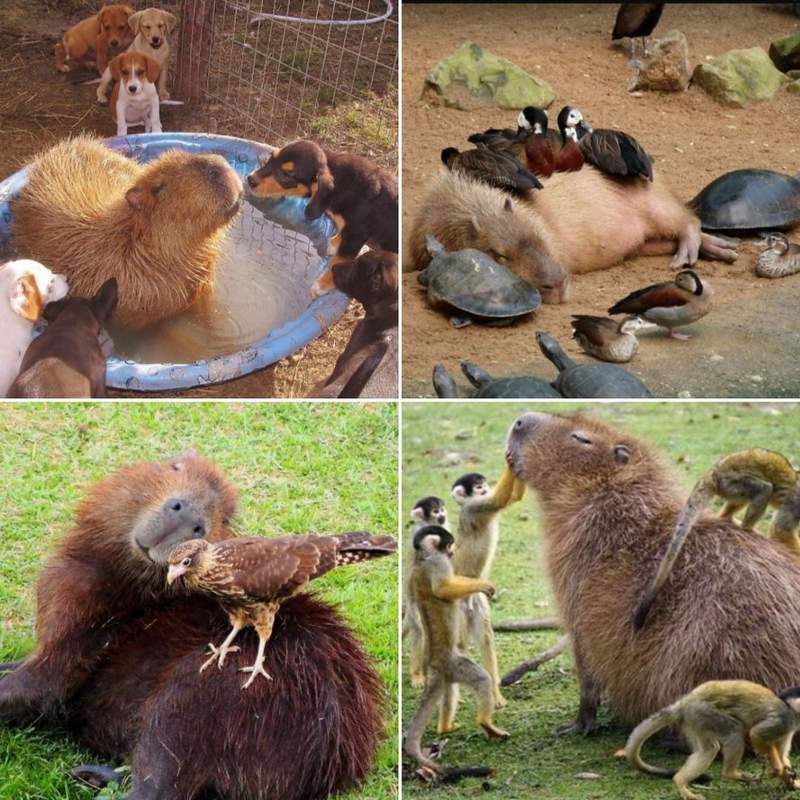 For more proof, check out Capybaras, world's friendliest animal, friend to humans, and famous everywhere