Brie Larson sat down with Jimmy Fallon to discuss her acclaimed AppleTV+ series Lessons in Chemistry and The Marvels… But most importantly, she announced she recently adopted a rescue dog! She admits she was dying to share the news but didn't want it to possibly conflict with the Hollywood actors strike. Now that it's over, she started her interview with the most important news first: Her new fur baby.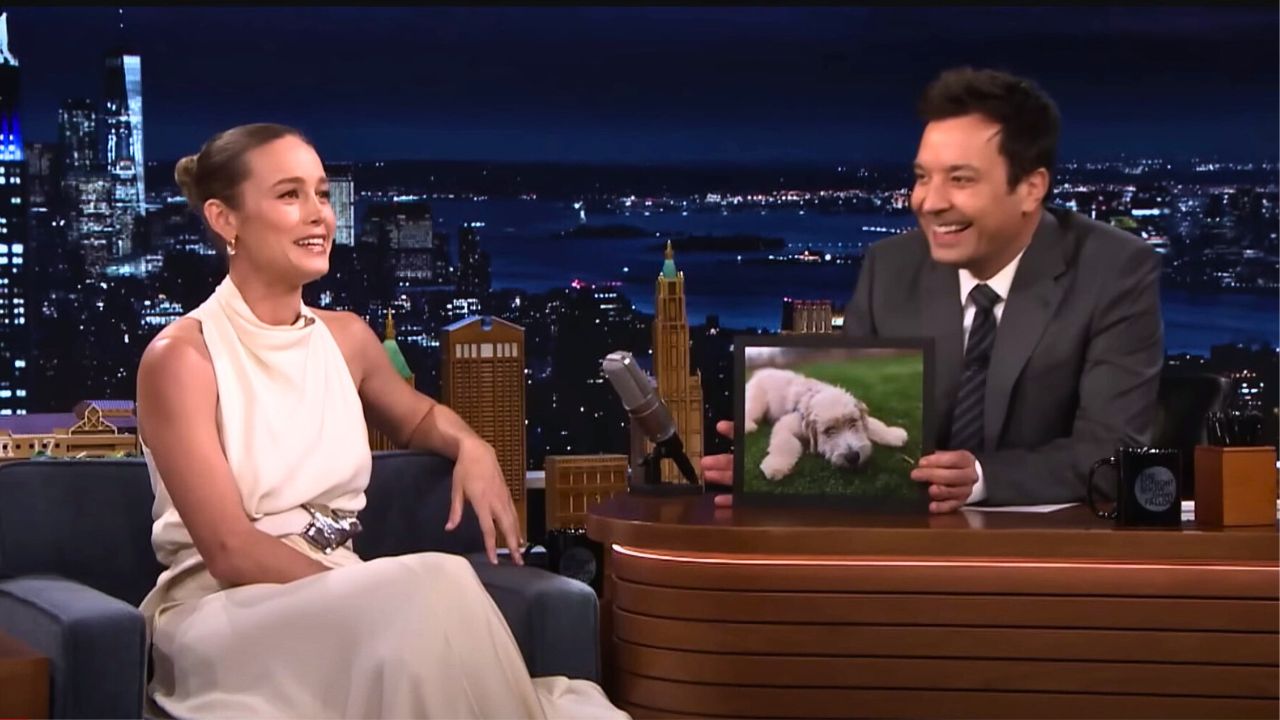 Brie Larson's new pup is named "Six-Thirty" – But she didn't name him. Larson went on to tell Fallon the story behind it. She took the new, yet-to-be-named rescue to the set of Lessons in Chemistry, where she acts alongside Gus, a Goldendoodle whose name in the series is "Six-Thirty." Larson, playing Elizabeth Zott, named the dog "Six-Thirty" because that was the time when the dog followed her home.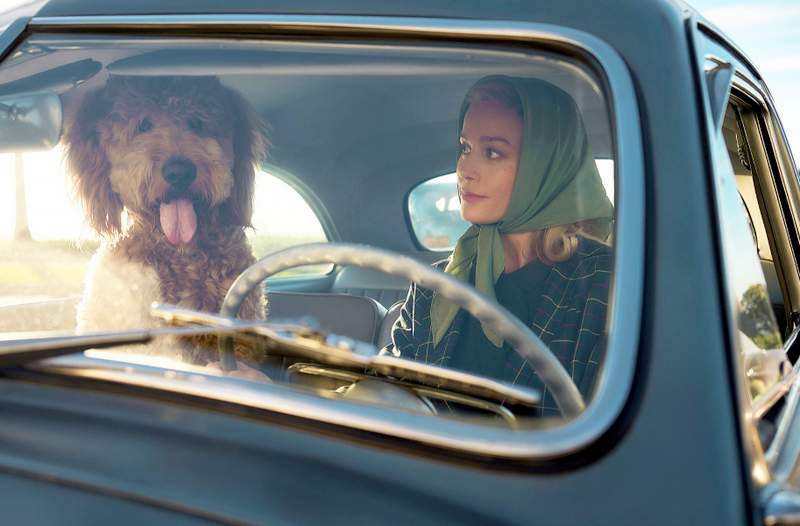 But how did her IRL doggy name himself? Well, Larson's best friend, who happens to be a food consultant on Lessons in Chemistry, saw the lucky rescue and thought he looked like Gus. She exclaimed, "Oh my gosh! He's Six-Thirty!" Which caused Larson's new dog to look up. "Six-Thirty" seemed to stick right away, with the dog responding to it every time since.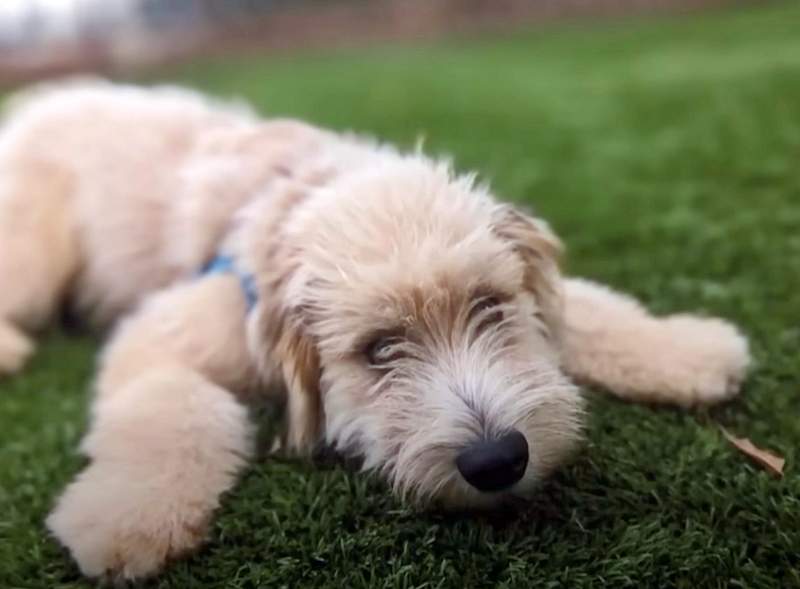 Larson spent several days calling him all kinds of different names like Jeremy, Jimmy, David – To test if he'd react to any. She even opened her pantry and asked the pup, "Are you flour? Are you salt? Are you black pepper?" But it was clear, her pup had chosen his name already. She then turns to the audience and says, "He chose it, so please just be respectful when you see him."
Besides Gus, Brie Larson also acted alongside Tango, the cat who plays "Goose" in The Marvels.