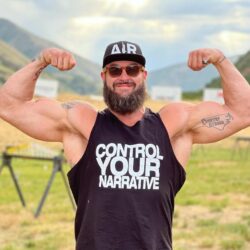 Birthday
September 6, 1983 (39)
Braun Strowman is an American professional wrestler currently signed to WWE, where he performs on the Raw brand. He is known for his large and intimidating size, as well as his impressive strength and athleticism.
Strowman began his professional wrestling career in 2013, training in WWE's developmental territory, NXT. He was then called up to the main roster in 2015 as a member of the stable The Wyatt Family. He quickly established himself as a dominant force on the roster, winning the Intercontinental Championship and the Raw Tag Team Championship.
In 2017, Strowman began competing as a singles wrestler and quickly gained popularity among fans for his ability to perform feats of strength, such as flipping over ambulances and lifting and throwing a portable ring steps. He then became the first wrestler to win the Greatest Royal Rumble match in 2018 and has since become a two-time Universal champion.
Strowman is known for his powerful and intense in-ring style, as well as his charismatic and larger-than-life persona. He is considered one of the top stars in WWE and has been a part of several high-profile storylines and matches.