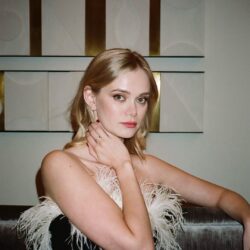 Birthday
April 25, 1988 (35)
Sara Paxton is an established American actress and singer, with her first significant acting role coming in the television series "Lizzie McGuire" (2001), where her performance laid the foundation for a promising career. In the years that followed, Paxton showcased her acting chops in a variety of genres on both the small and big screens. Notable works include her lead roles in films such as "Aquamarine" (2006) and "Sydney White" (2007), and in the television series "The Beautiful Life: TBL" (2009). Her musical journey is marked by the release of her debut album "The Ups and Downs" in 2005, which demonstrates her multifaceted artistic endeavors.
In her expansive career, Paxton has worked alongside many industry talents. Notable collaborations include working with Emma Roberts and JoJo in "Aquamarine", Amanda Bynes in "Sydney White", Mischa Barton and Corbin Bleu in "The Beautiful Life: TBL", and Pat Healy in "Cheap Thrills" (2013). Additionally, Paxton shared screen space with Katherine Heigl in "The Wedding Date" (2005), Lucas Grabeel in "Return to Halloweentown" (2006), Malcolm McDowell in "The Innkeepers" (2011), and David Arquette in "The Tripper" (2006).
Over the years, Paxton's contributions to the entertainment industry have been recognized through various nominations and awards. A hallmark in her career was being nominated for a Young Artist Award for her performance in "Darcy's Wild Life" (2004-2006). Furthermore, her performance in "The Innkeepers" was celebrated as it fetched her the Fright Meter Award for Best Actress in a Leading Role.