It's a tail-wagging story of patience, hope, and love that will warm your heart. After spending more than 1,000 days at the Lexington Humane Society, Ginny, a 5-year-old pit bull mix, finally found her fur-ever home. The shelter threw Ginny a big celebration, inviting everyone who knew her story to be part of her adoption moment, sponsored by MetLife Pet Insurance. The adoption celebration for Ginny was even streamed online!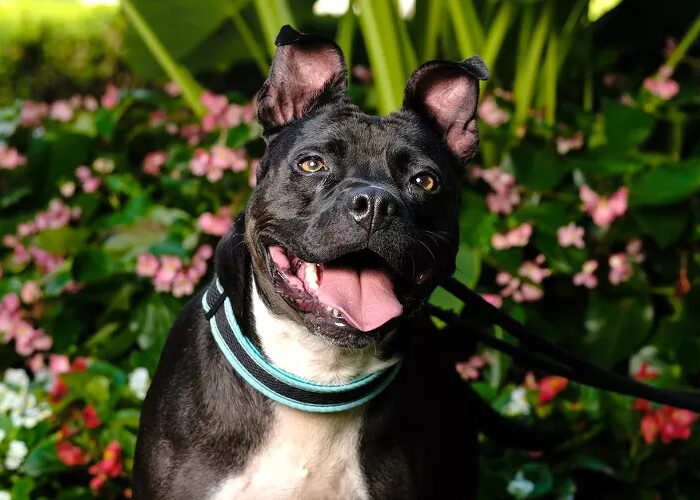 Ginny arrived at the shelter as a stray in December 2019. Despite her sweet and energetic personality, Ginny had a hard time finding her perfect match. She needed a family without children or other animals since she wanted to be the queen of her castle. But Ginny's patience paid off, and on April 24, she finally found the perfect fit with her new dad, Asden Davis.
To celebrate Ginny's long-awaited adoption, the Kentucky shelter threw a "huge celebration." Ginny and her adopter were showered with gifts, including food, toys, treats, and gift cards. The event was streamed online, allowing Ginny's supporters and fans to watch the momentous occasion. Ginny has gained quite a following on social media, and her story has inspired many to adopt their next pet.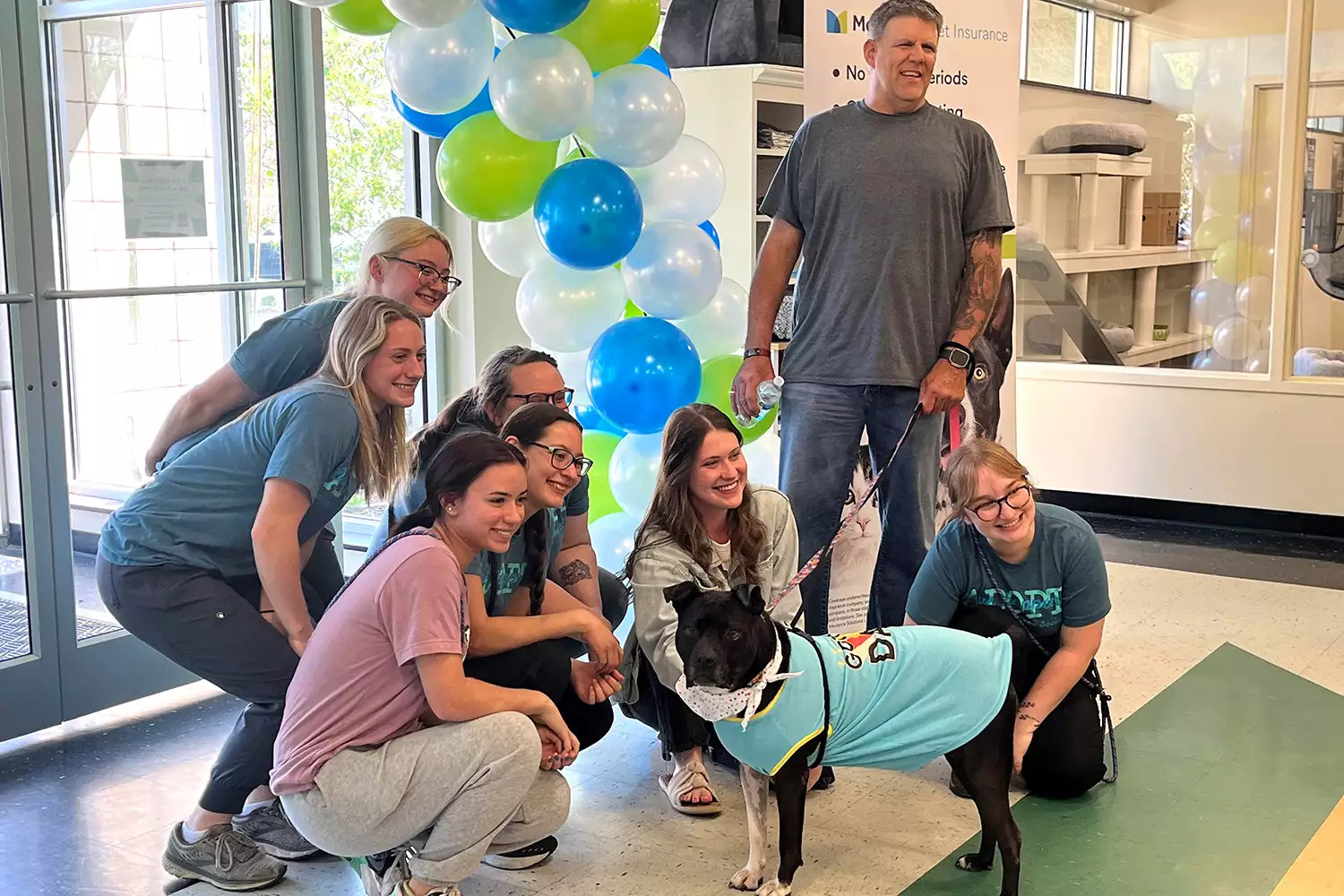 At the goodbye bash, emotions ran high as everyone in the room watched Ginny strut off to her new life. "Happy tears all around. We were sad to see her go, but oh so happy to watch her proudly leave with her new dad!" said Meghan Hawkins, the director of community engagement for LHS. After Ginny left with her new dad, the shelter posted a photo of her empty cage on Facebook, writing, "Ah, it's a good morning at LHS. Ginny has left the building and will never have to live in this cage again!!!"
Hawkins hopes Ginny's story inspires others not to give up and to have faith in themselves. "Don't give up. Don't ever give up. We didn't, and Ginny didn't. She finally found her happily ever after, and we couldn't be more thrilled!" she said.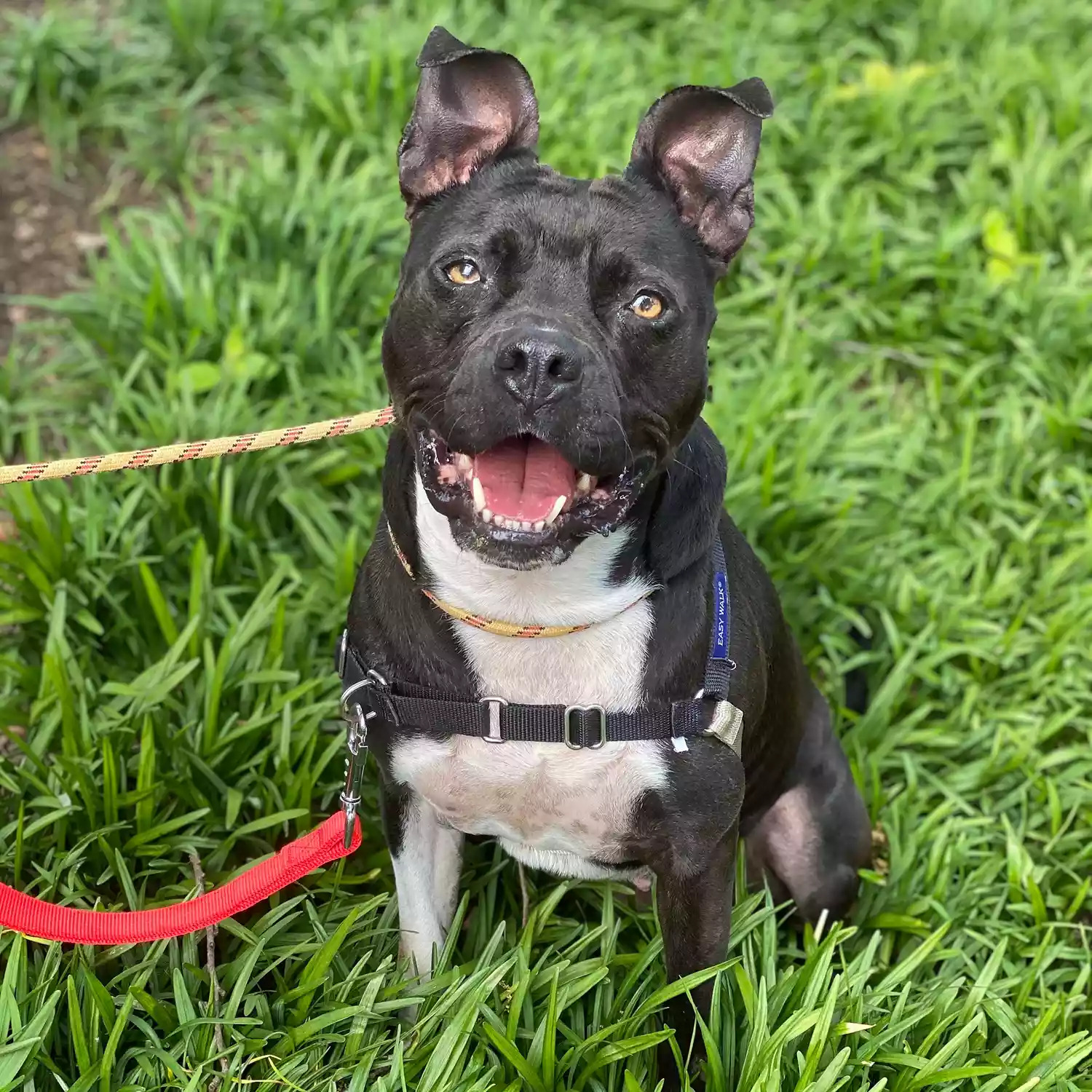 Ginny's story is a reminder that every pet deserves a loving home, and sometimes, it just takes a little patience and hope to find the perfect match. Ginny waited for over three years, but her story has a happy ending, and she is now living her best life with her new dad. Ginny's celebration is proof that love knows no bounds, and when it comes to adopting a pet, it's worth the wait.
Don't give up. Don't ever give up. We didn't, and Ginny didn't. She finally found her happily ever after, and we couldn't be more thrilled!

Meghan Hawkins, director of community engagement for LHS
If you're considering adopting a pet, take a page out of Ginny's book and don't give up. There are many adorable animals looking for their fur-ever homes, and one of them might be the perfect match for you. Reach out to your local animal shelter or rescue group, and who knows, you might just find your own happily ever after.