 No Pets (Dallas Green)
Dallas Green does not have any reported pets.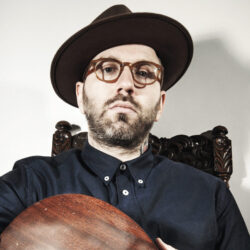 Birthday
September 29, 1980 (42)
Dallas Green is a Canadian musician and songwriter best known for his work as the lead singer and guitarist of the alternative rock band City and Colour. Green first gained popularity as the vocalist and guitarist for the post-hardcore band Alexisonfire, which he founded in 2001. After releasing several successful albums with the band, Green began writing and performing under the name City and Colour, and released his debut solo album "Sometimes" in 2005. Since then, he has released a total of six full-length albums as City and Colour, including "The Hurry and the Harm," which reached number one on the Canadian Albums Chart, and "A Pill for Loneliness," which received widespread critical acclaim upon its release in 2019. In addition to his work as a musician, Green is also known for his philanthropic efforts and has been involved in various charitable organizations and causes throughout his career.