British actress Kate Beckinsale posted to Instagram on June 12, 2023, that her beloved Persian cat named Clive had passed away. Beckinsale has yet to mention the cause or share more details. It's good to note that while still fabulous and fluffy, Clive was around 15 or 16 years old at the time of his passing and also a cancer survivor.
Many celebrity friends commented with their condolences. Seth Rogen, whose dog Zelda recently passed away, said "I'm so sorry," and so did Christina Ricci. Isla Fisher said, "I'm so sorry to hear of your loss. He was such a special guy," and Michelle Pfeiffer said, "Kate I'm so so sorry." @a.cat.named.fig (A fav adventure cat we featured recently) said, "Oh Kate I'm so very sorry, my heart absolutely breaks for you. Sending you all of my ♥️. You gave him such an incredible life full of so much love."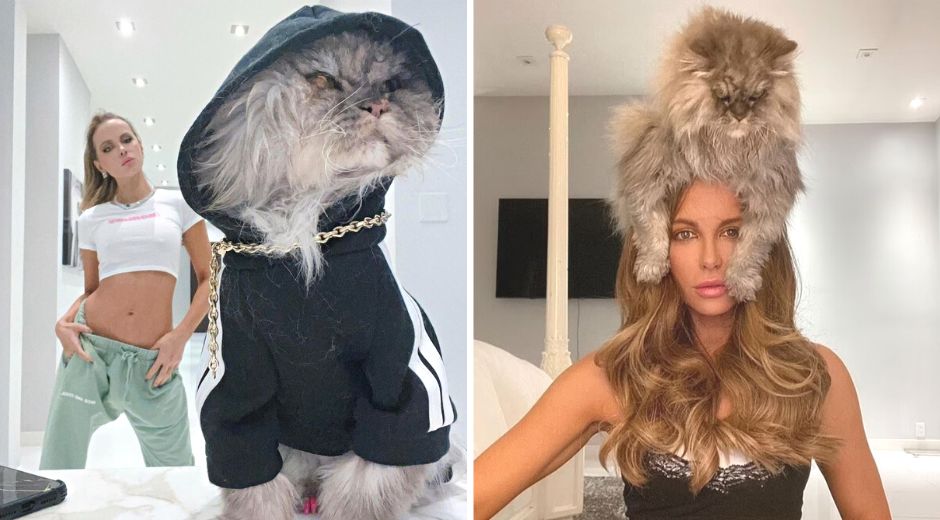 So he had a long life having fun and goofing around with his fur mom on Instagram.
Clive's favorite things in the world are suitcases and boxes and bags, if you bring home a pair of sneakers or take out bag, he's immediately inside it," she says. "So we got him this suitcase bed, and he loves it so much.

Kate Beckinsale, People Magazine, April 2019
Beckinsale has a second Persian cat named Willow (Willow is white, and Clive is gray). Willow was originally a friend's cat who couldn't handle the kitty's craziness. Said craziness made Willow a good fit for Beckinsale, plus Willow loved Clive right away.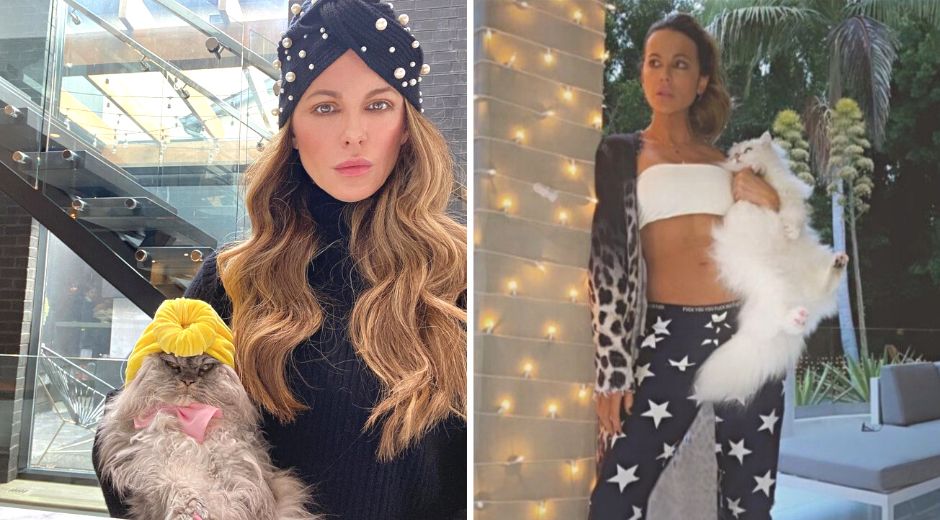 In the months following her beloved kitty's passing, Beckinsale got not one but two tattoos of Clive!