 Pitbull
Kiko Alonso has a Pit bull.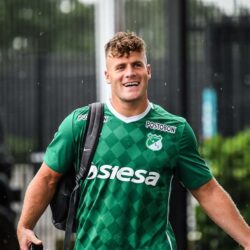 Birthday
August 14, 1990 (33)
Kiko Alonso is a former American football linebacker. He was drafted by the Buffalo Bills in the second round of the 2013 NFL Draft.
After a stellar rookie season with the Bills, Alonso missed his second season due to a torn anterior cruciate ligament and was then traded to the Philadelphia Eagles for halfback LeSean McCoy. Following an inconsistent season with the Eagles, he was then traded to the Miami Dolphins, becoming entrenched as a starter for three years before being traded once again to the Saints. He was then traded again to the 49ers in 2020.