Emma Eng says that she enjoys animal stories better than people stories. We would have to agree, although sometimes a human-and-animal story comes along that is just as good.
The 93-year-old woman spends her days knitting blankets for adoptable cats in the Seattle Humane Shelter in Bellevue, Washington. The shelter workers say the mood in the shelter has improved noticeably since Emma started supplying the kitties with her handcrafted gifts.
"They're pleasure. They're warmth. They're everything," Melody Stone, Adoption Manager at Seattle Humane, told the KING5 news channel about the blankets.
The senior citizen states that the knitting keeps her hands busy and her brain occupied. Between knitting over 40 blankets last year and visiting with her kids and grandkids, Emma hasn't had a chance yet to see her handiwork in person.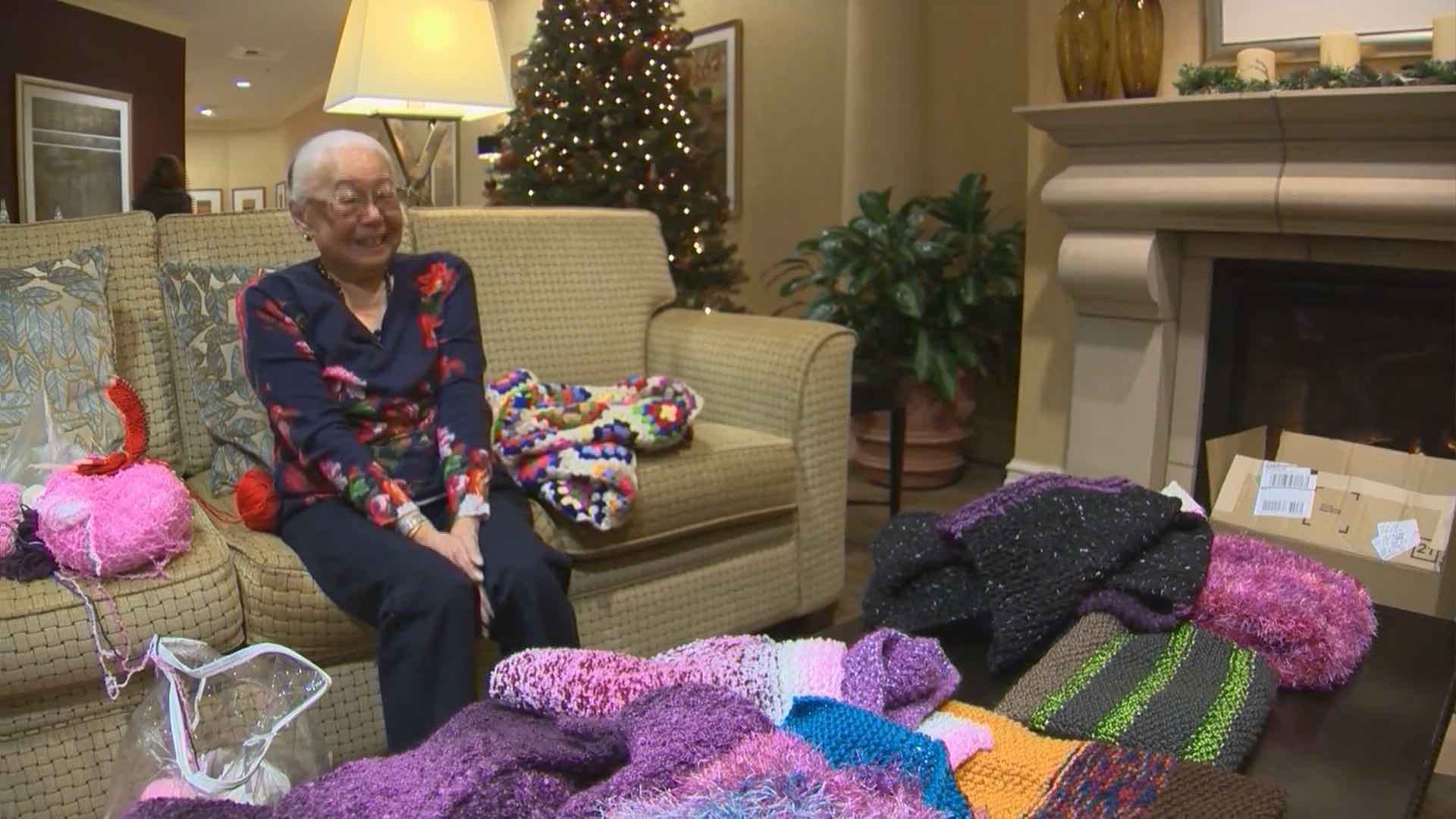 For more cat-loving good-deed-doing citizens, check out the cat-man superhero.