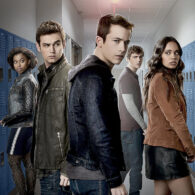 Therapy Dogs on Set
Katherine Langford and the cast of "13 Reasons Why" leaned on her furry companions for help when they needed it. While filming, the cast had therapy dogs on set to help tackle the emotionally challenging content the team had to work with. The series tackled heavy issues around bullying, rape, and suicide which took a heavy toll on the cast.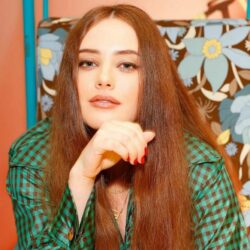 Birthday
April 29, 1996 (27)
Katherine Langford is an Australian actress. Langford's breakout role came in 2017 when she was cast as the lead in the Netflix series "13 Reasons Why" alongside Brandon Flynn, Anne Winters, and Dylan Minnette, based on the best-selling novel by Jay Asher. She played the character of Hannah Baker, a high school student who takes her own life and leaves behind 13 tapes detailing the reasons why she did it.
In addition to her role in "13 Reasons Why," Langford has appeared in several other notable projects. She starred in the Netflix fantasy series "Cursed" in 2020, playing the lead role of Nimue, a powerful sorceress who is destined to become the Lady of the Lake. Langford also appeared in the films "Love, Simon" (2018), "Knives Out" (2019), and "Spontaneous" (2020).
Langford has worked with Lady Gaga, who she starred alongside in the 2018 film "A Star is Born." She also worked with Chris Evans in the mystery-thriller film "Knives Out," and with Charlie Plummer in the teen romance film "Spontaneous."