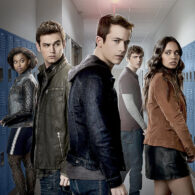 Therapy Dogs on Set
Katherine Langford and the cast of "13 Reasons Why" leaned on her furry companions for help when they needed it. While filming, the cast had therapy dogs on set to help tackle the emotionally challenging content the team had to work with. The series tackled heavy issues around bullying, rape, and suicide which took a heavy toll on the cast.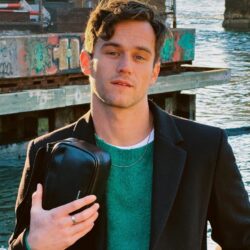 Birthday
October 11, 1993 (29)
Brandon Flynn is an American actor and singer best known for his breakout role as Justin Foley in the hit Netflix series 13 Reasons Why alongside Dylan Minnette, Alisha Boe, and Katherine Langford.
Flynn first gained attention for his role in the popular teen drama 13 Reasons Why, which premiered in 2017. His portrayal of Justin Foley, a troubled high school student struggling with addiction and personal demons, earned him critical acclaim as the film series became a cultural phenomenon.
Since his breakthrough role, Flynn has appeared in a number of successful projects. He starred in the 2018 thriller film Brain on Fire, alongside Chloë Grace Moretz, and had a recurring role in the HBO drama series True Detective. Flynn also played the lead in the Off-Broadway production of Kid Victory, a musical about a teenager's struggle with trauma and identity.
Flynn's talent extends beyond acting, as he has also made a name for himself as a singer. He collaborated with the pop artist CYN on the single "I'll Still Have Me," which was released in 2018. He participated in the 2018 March for Our Lives rally in Washington, D.C., alongside fellow 13 Reasons Why cast members, to demand stricter gun control laws. Flynn also joined forces with the LGBTQ advocacy group The Trevor Project to raise funds and awareness for suicide prevention.