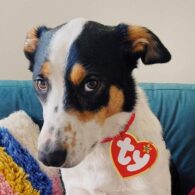 Benji
Ava Phillippe, daughter of Reese Witherspoon and Ryan Phillippe, has a rescue dog named Benji.
She had this to say on Instagram when she adopted him " This is Benji! 🐾 He's from the @bestfriendsanimalsociety sanctuary in Southern Utah and is a ✨dream✨ of a rescue dog. He loves to cuddle and meet new friends (human & canine) and has quickly adjusted to life in his new home environment. Benji also enjoys squeaky toys, outdoor adventures, and anything he is allowed (or not allowed) to eat. He is the happiest, smartest boy, and I'm so grateful to be his person. I cannot wait for him to perfect his manners and become his full, goofy self as time goes on!
I want to give many thanks to Best Friends Animal Society for all the work they do to save the lives of animals big and small and for helping me and Benji find each other. If you love animals of any kind, you should definitely check them out! 🧡
Even though we just entered each other's lives, I feel like I've known Benji forever. I'm super excited for many adventures with this guy by my side!
P.S. Feel free to comment what breeds you think Benji is. I'm pretty sure he's got some Border Collie in him, but who knows what else! 🐶"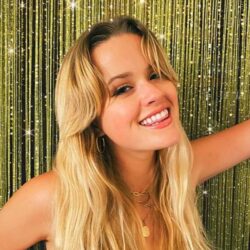 Birthday
September 9, 1999 (23)
Ava Elizabeth Phillippe is an American model and artist born on September 9, 1999. She's known as the daughter of actors Reese Witherspoon and Ryan Phillippe.