 No Pets (Busta Rhymes)
Busta Rhymes does not have any reported pets.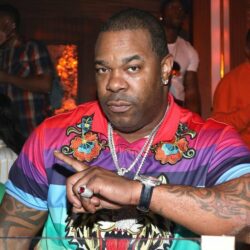 Birthday
May 20, 1972 (51)
Trevor George Smith Jr., known professionally as Busta Rhymes, is an American rapper and actor. Chuck D of Public Enemy gave him the moniker Busta Rhymes, after NFL and CFL wide receiver George "Buster" Rhymes. He has received 12 Grammy Award nominations for his work, making him one of the most-nominated artists without winning.
About.com included him on its list of the 50 Greatest MCs of Our Time (1987–2007), while Steve Huey of AllMusic called him one of the best and most prolific rappers of the 1990s. In 2012, The Source placed him on their list of the Top 50 Lyricists of All Time. MTV has called him "one of hip-hop's greatest visual artists".