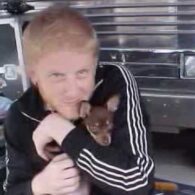 Dixie (Dog)
Bob Bryar had a dog named Dixie. In 2009, Bob Bryar filed a lawsuit against Daniel Schaffer, known as the self-proclaimed "dog trainer to the stars", for the loss of his dog in his care. Daniel had claimed that a drunk driver struck his vehicle which led to the death of his dog. Dixie had been sent to Daniel for intense training to help the emotionally fragile, formerly abused rescue dog adjust to a new dog in the household. The lawsuit showed that Bob Bryer was unable to see his dog after the accident after Daniel informed him that Dixie had been 'cremated due to her condition'. After the accident Schaffer had failed to produce a police record documenting the crash, and he later changed the story that Dixie had passed away in her sleep. When questioned, Bob Bryer reported that he changed his story a third time according to the suit.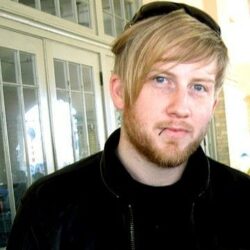 Birthday
December 31, 1979 (43)
Bob Bryar is an American drummer, producer, and sound engineer in the music industry. He is best known for his work as the drummer for the popular rock band My Chemical Romance from 2004 to 2010. Prior to joining the band, Bryar had worked as a sound engineer for numerous bands and artists, including The Used, Thrice, and Riverboat Gamblers.
Bryar's work with My Chemical Romance on their third studio album, "The Black Parade," earned him critical acclaim and helped cement the band's place as one of the biggest acts of the mid-2000s. In addition to his work with My Chemical Romance, Bryar has also worked as a producer and sound engineer on a variety of other projects, including albums by Cobra Starship and The All-American Rejects.
Throughout his career, Bryar has collaborated with many influential musicians and artists. He has worked with several members of the punk rock band The Descendents, including guitarist Stephen Egerton and drummer Bill Stevenson. Bryar has also worked with the likes of Morrissey, Dave Grohl, and Jack White.
Bryar is also a dedicated animal rights activist and has been involved with several animal non-profit organizations. In 2011, he founded his own animal rescue organization called "Big Sky Ranch," which is dedicated to rescuing and rehabilitating abused and neglected animals. He has also been involved with PETA and supports several other animal welfare charities.