The Daily Mail spoke exclusively to Dean McDermott, the actor and husband to 90210 star Tori Spelling, on the end of the marriage and the causes behind it. And yes, that title is worded that way to keep it concise and totally not to be clickbaity.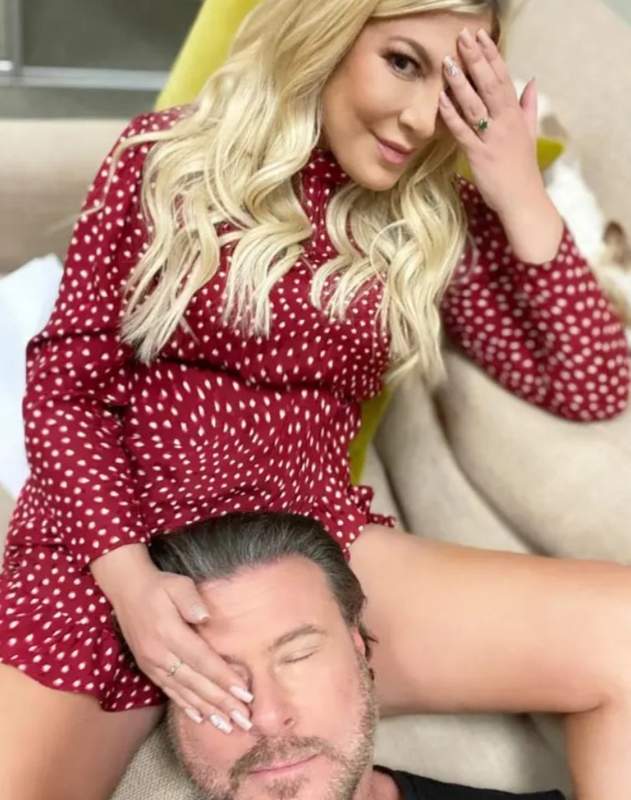 Tori Spelling is a dedicated animal lover, with a wide range of pets and farm animals, including rescue dogs, a Bengal cat, reptiles, goats, chickens, and two pigs. When someone has a one or two dogs or cats that sleep on their bed – Thanks one thing. But when you have a whole pack of dogs and a couple pigs that think they're dogs – How can you pick who gets bed privileges?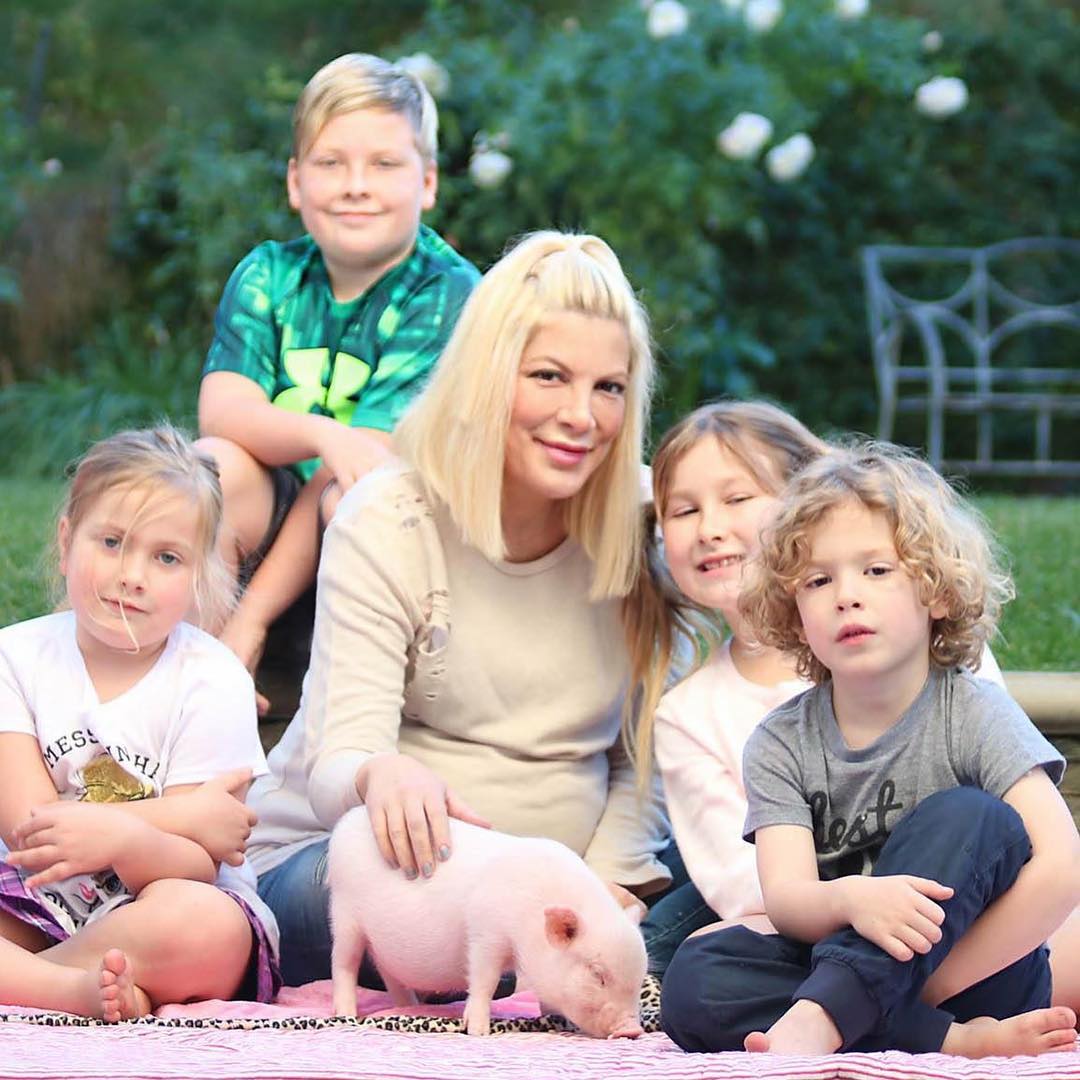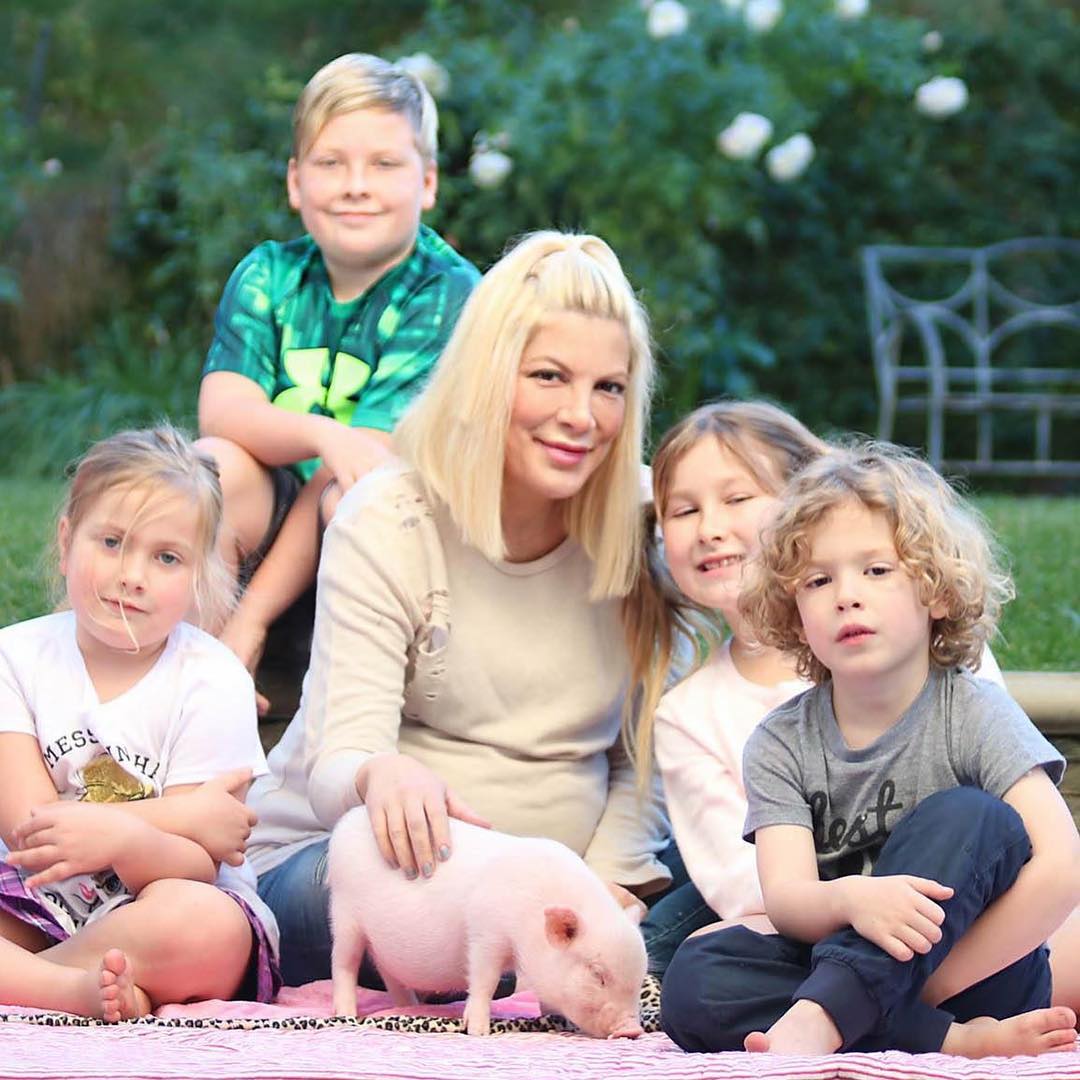 In Spelling's case, she just let any and all dogs onto the peg – including a pig. McDermott wasn't specific when mentioning the pig, but we'll assume it's her mini pig Nutmeg (above), and hopefully not her heftier hog Wilbur (below).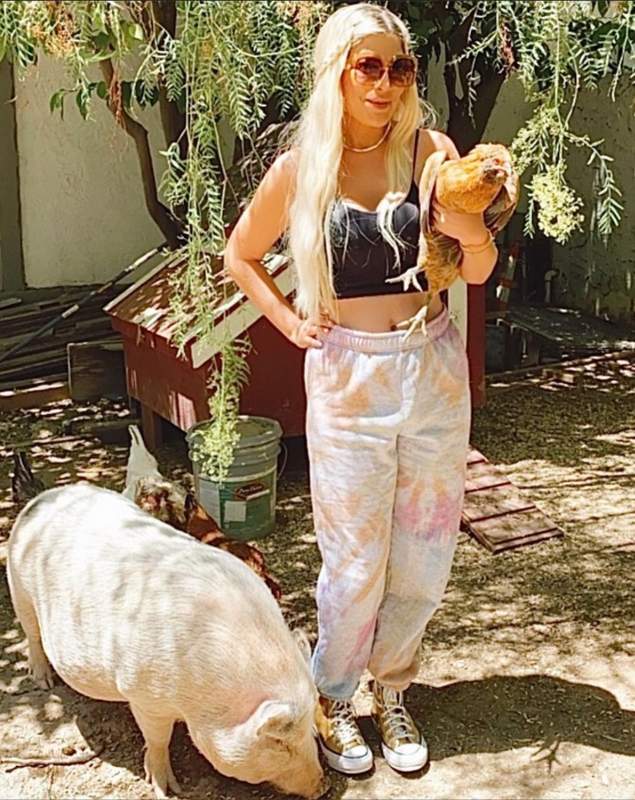 McDermott went on to explain how he feels it's important for a couple to spend private time connecting in bed together. And with the pig and the dogs (with some known to have 'accidents' on the bed,) it was just too chaotic for him. So he decided he needed to sleep in a different bedroom, which started back in 2017. Oh, and he also mentioned she kept a chicken in their bathroom.
…we know dogs have accidents and our particular dogs were having a lot. And I just couldn't deal with that anymore. So, I created a healthy boundary for myself and I said, I can't do this. I can't live and sleep in this kind of condition.

Dean McDermott, Daily Mail, November 2023
You can meet the rest of Tori Spelling's celebrity pets or check out the story of how Kevin Bacon the pig was found thanks to help from Kevin Bacon the actor.