 Gucci Mane
Gucci Mane does not have any reported pets.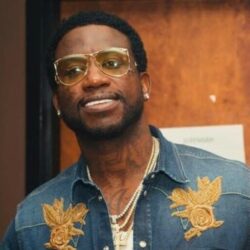 Birthday
February 12, 1980 (43)
Radric Delantic Davis, better known as Gucci Mane, is an American rapper. He is recognized as one of the pioneers of trap music, starting with his first album Trap House in 2005. He went on to release a massive amount of music, releasing his sixth studio album by 2009, along with several mixtapes. Through the years he's had many legal issues and arrests, but was able to still keep releasing music even while in prison. His longest term in jail came in 2013, when he was charged with two counts of possessing a firearm as a felon. He was released from prison in May 2016 and released one mixtape and two albums that year. He also was featured on Rae Sremmurd's single "Black Beatles" which became his first number one hit on the Billboard Hot 100.