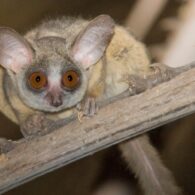 Bush Babies
Sir David Attenborough used to have a breeding colony of bush babies, also known as Galagos, at his home. In a 2013 interview with Metro, he said, "I had a breeding colony of bush babies. They're supposed to be very difficult to breed but the problem is that people used to keep them in very clean conditions. The thing about a bush baby is that the male establishes its territory by peeing on his hands and putting it all on the walls. And after you've had a pair for about six months, you can see people coming into the house, sniffing and going: 'Now, that's definitely not mulligatawny soup.'" Exotic Animal Menagerie
Sir David Attenborough used to have a menagerie of exotic animals in his home, due to his work with zoos. This included chimpanzees, gibbons, lemurs, snakes, chameleons, hummingbirds, and more.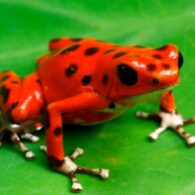 Poison Dart Frogs
Sir David Attenborough used to have red poison dart frogs as pets. When asked about them in a 2021 interview with Express, he said, "I've had them in the past, a few years ago when the house had more animals in it than there are now!" and "They have glands in their skin that produce a poison, and they are used by the local [indigenous] people, who kill them and extract that poison to put in their blowpipe darts."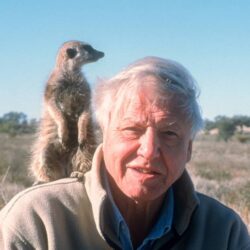 Birthday
May 8, 1926 (97)
Sir David Attenborough is one of the world's most renowned naturalists and broadcasters. His career has spanned more than five decades and has seen him produce, write, and present some of the most iconic nature documentaries of all time.
He first came to prominence in the 1950s when he produced and presented the BBC's 'Zoo Quest' series. This was followed by the 'Life on Earth' series in the 1970s, which was one of the first to use modern filming techniques and technologies. Since then, he has produced and presented dozens of other BBC series, including 'The Living Planet', 'The Trials of Life', and 'Blue Planet'.
In addition to his work as a broadcaster, David Attenborough has also worked with many of the world's leading celebrities. He has collaborated with Hollywood stars such as Morgan Freeman and Leonardo DiCaprio on various projects. He has also been involved in wildlife conservation efforts with the likes of Sir Paul McCartney, Dame Judi Dench, and David Beckham.