Sam, the kitty with eyebrows styled in the fashion of super-brow-model Cara Delevingne, has his own Instagram account with over 250k followers and a book deal. You can find him online doing Groucho Marx impressions and looking constantly perturbed throughout his daily events.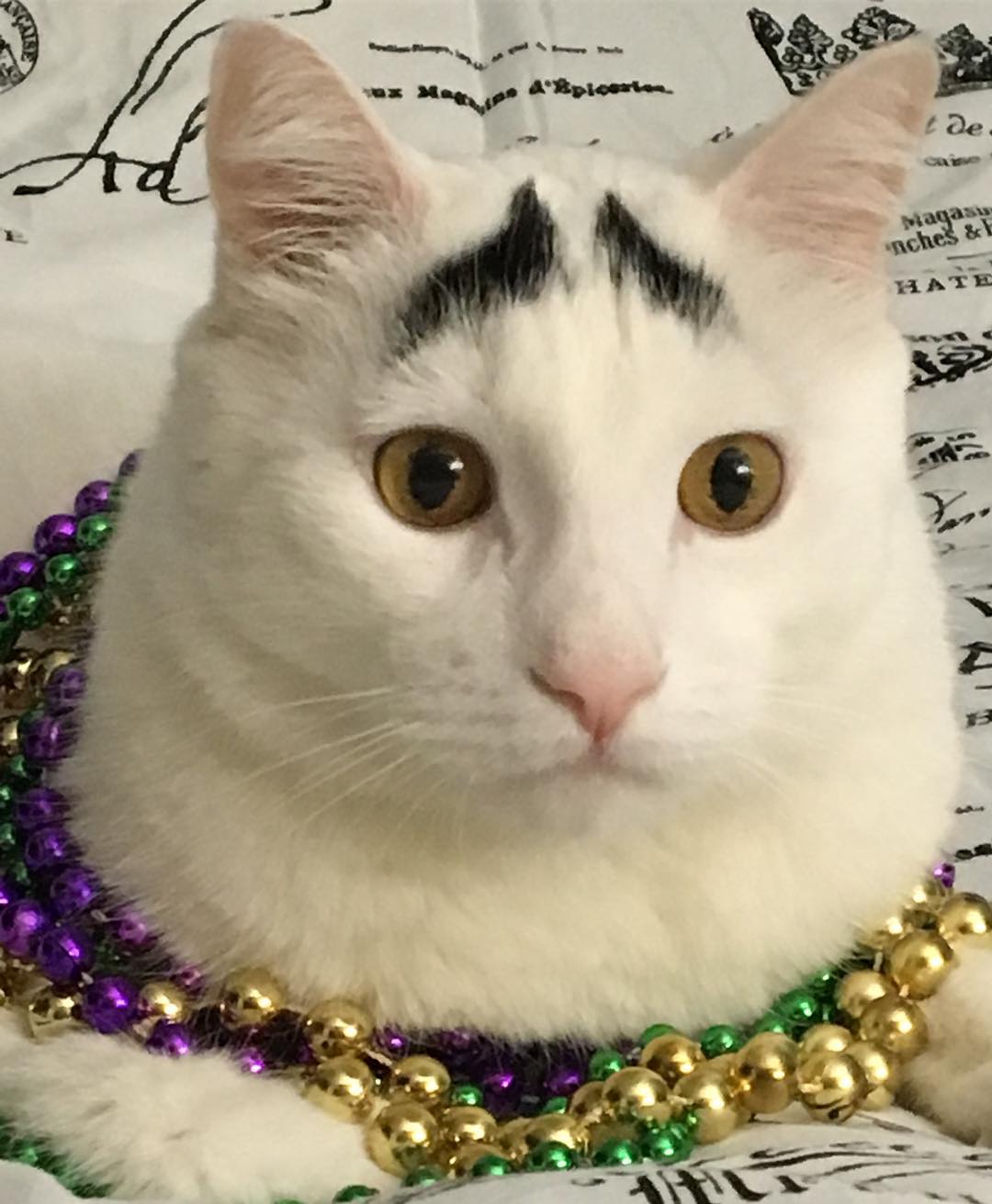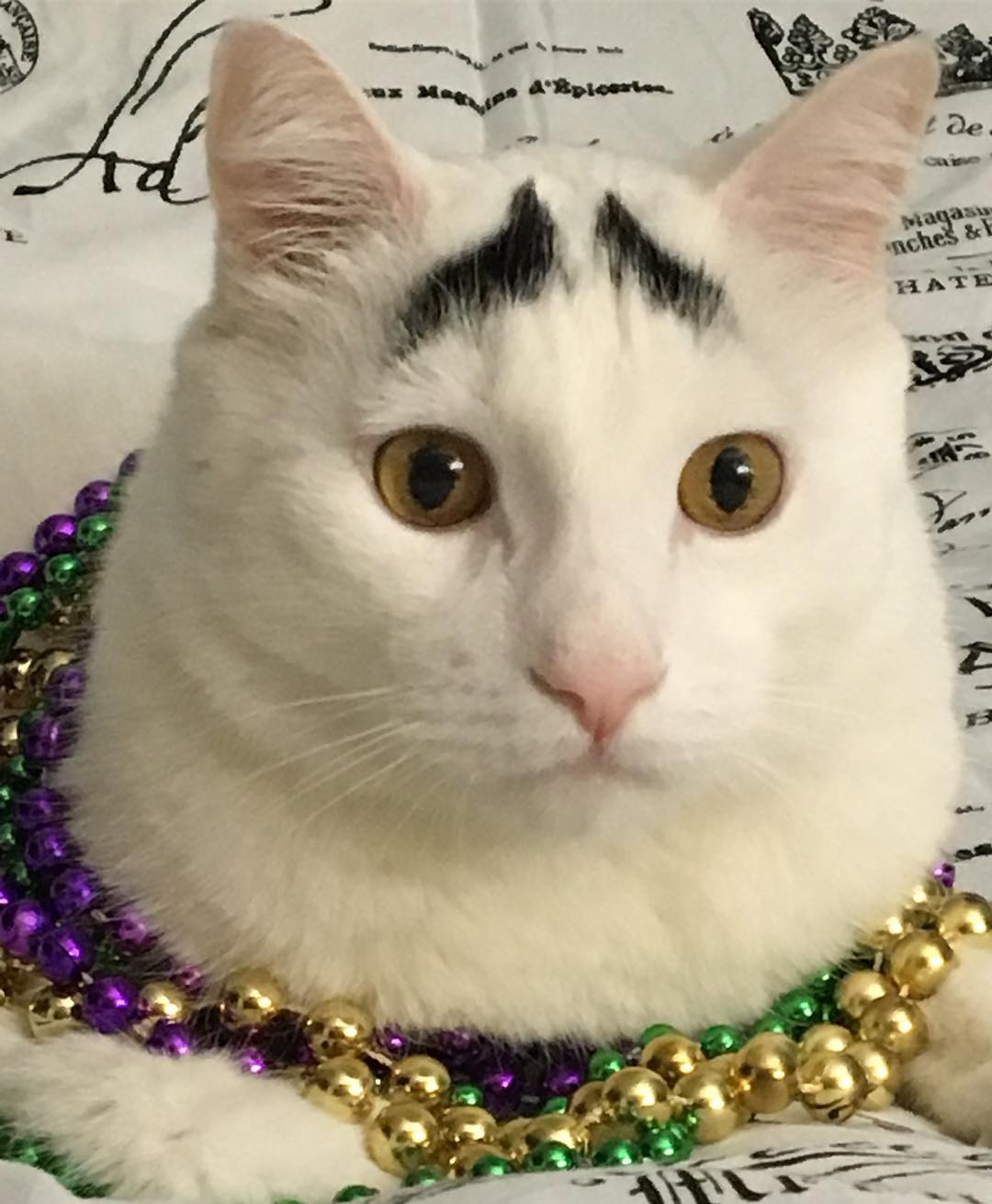 Sam was named after one of Andy Warhol's many cats. Warhol's cat proved to be the source of inspiration for his children's book 25 Cats Named Sam and One Blue Pussy. Sam also has his own publication, Sam, The Cat With Eyebrows. Although his book isn't quite as lucrative as Warhol's, The Cat With Eyebrows still turns a profit.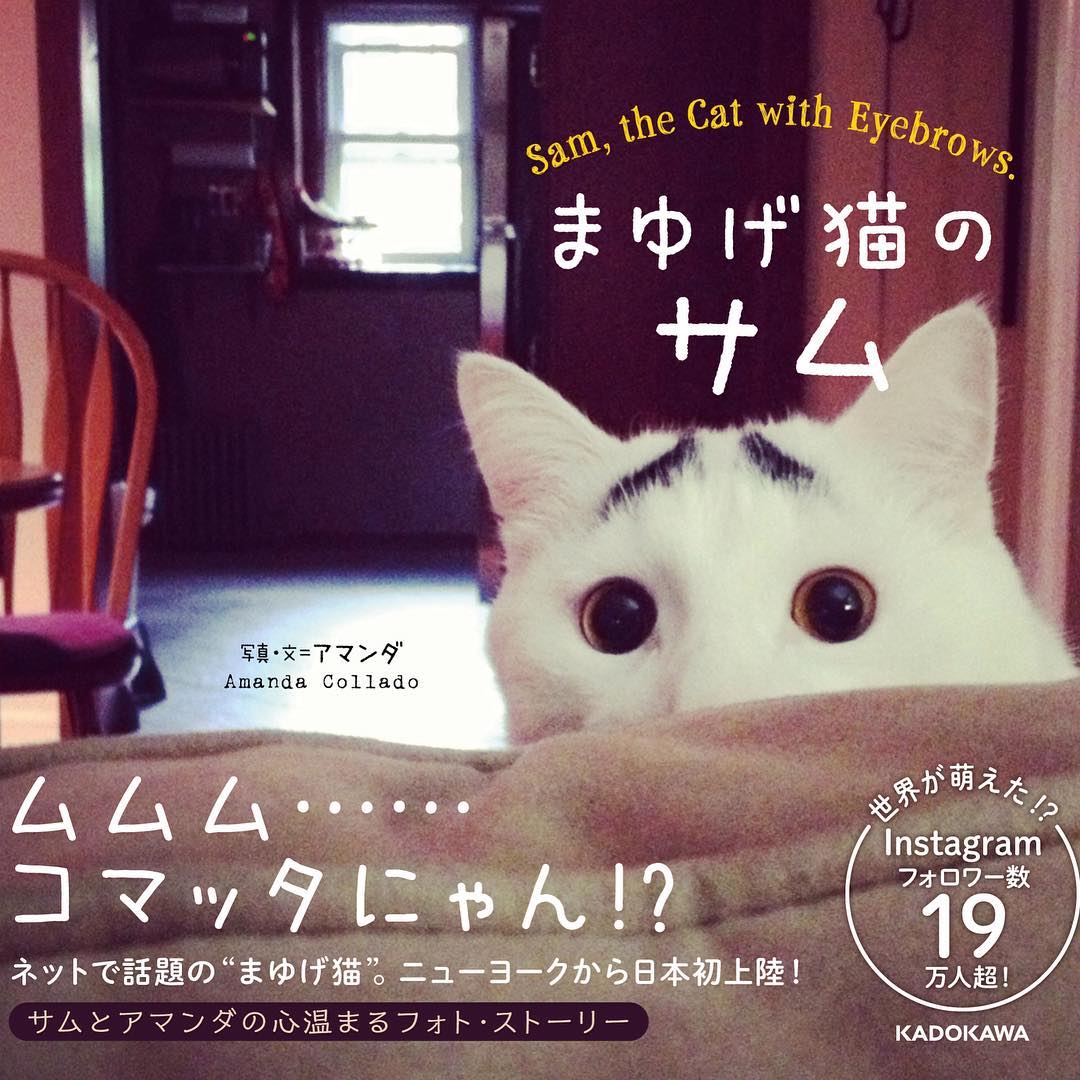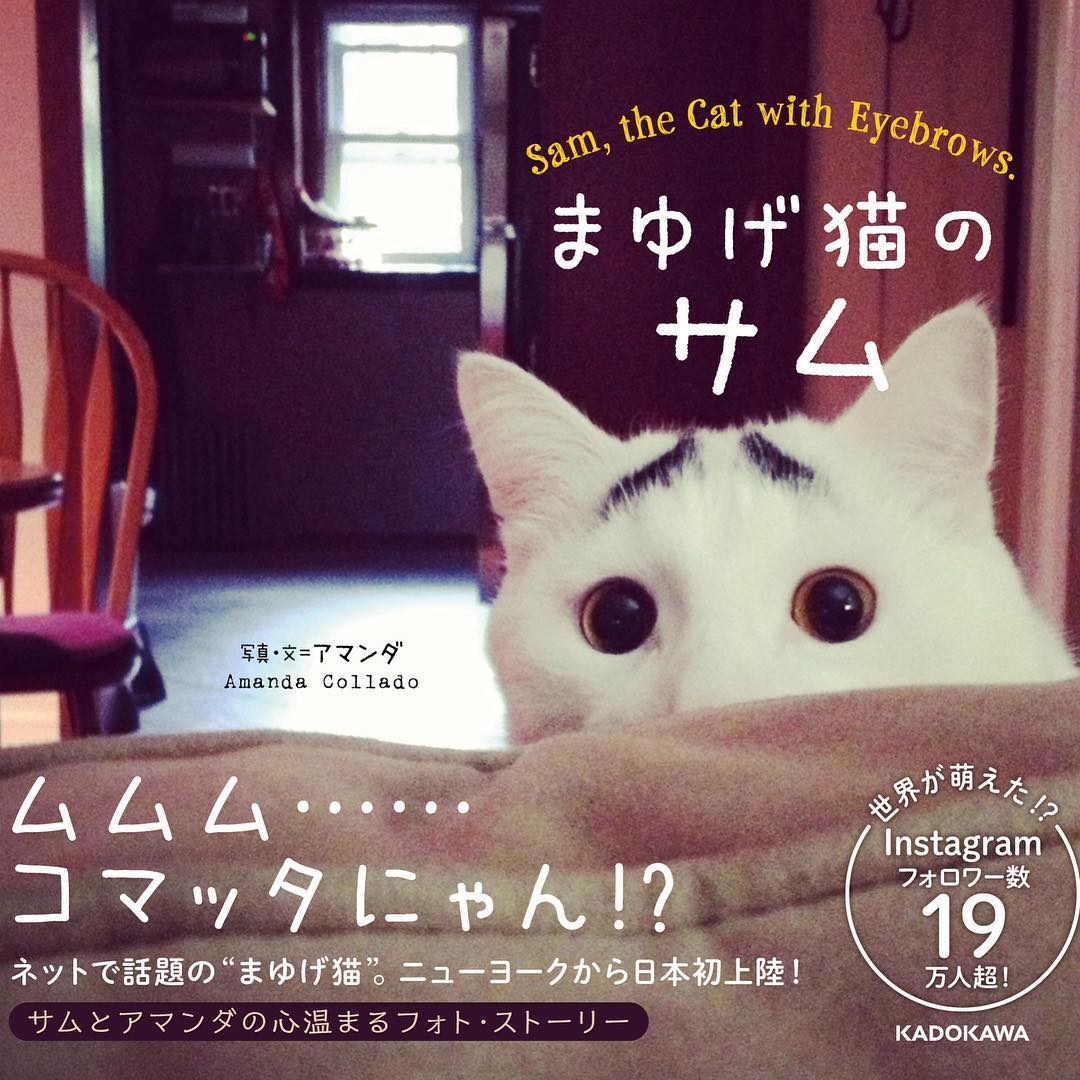 Amanda Collado and her family found Sam in an abandoned carrier on her neighbours lawn. After watching him refuse to move from his post and reject any attempts to feed or water him, they decided a vet visit was in order. Being healthy, neutered and having no signs of the hard-knock street life it was clear that Sam had been abandoned by his family.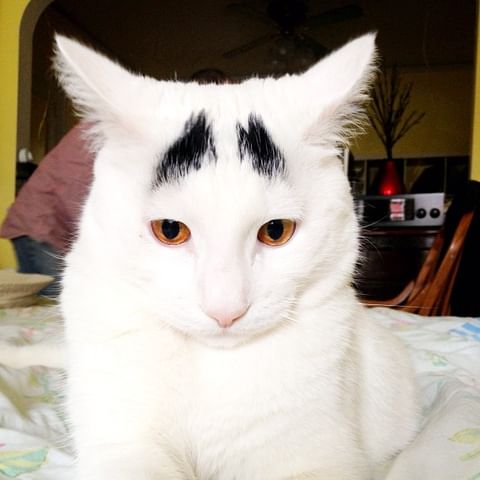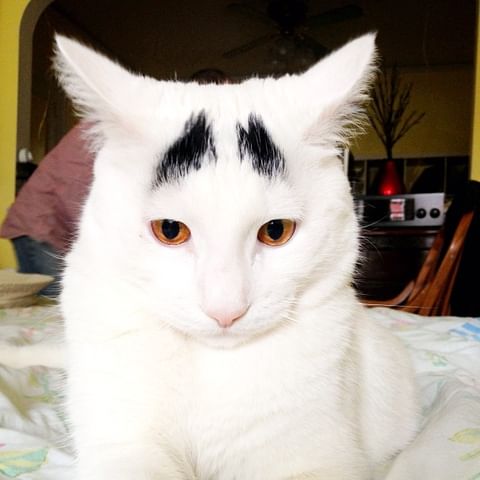 We would like to take a moment to remind the world that shelters, humane societies or even the vet are always a better option than leaving your pets outside.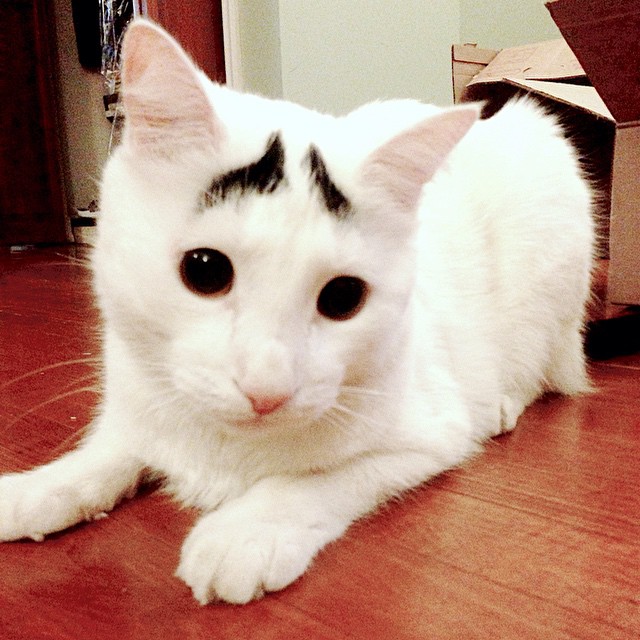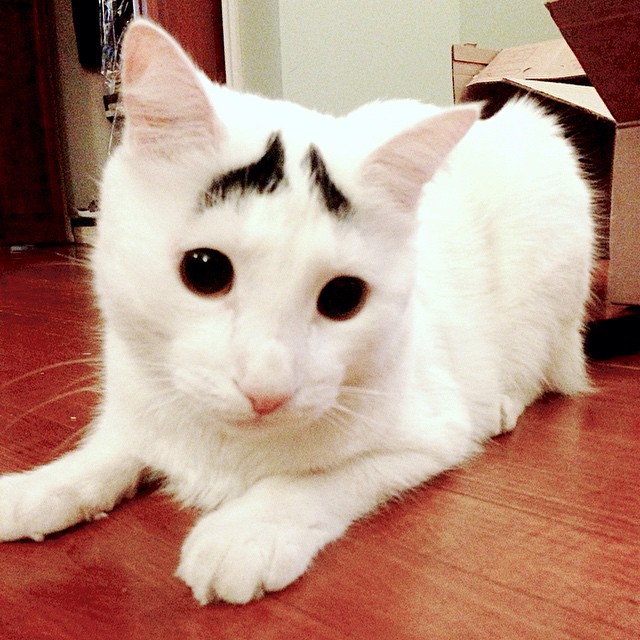 The Collado's decided to take Sam in as a foster, but quickly fell in love with his quirky soul and adopted him as their fur-ever baby. He's got some idiosyncratic tendencies such as a profound love for tiny hats, but overall, he's the most charming cat on the block. Oddly enough, Sam's favourite snack is tomatoes; he'll steal your lunch and your girl if you aren't looking.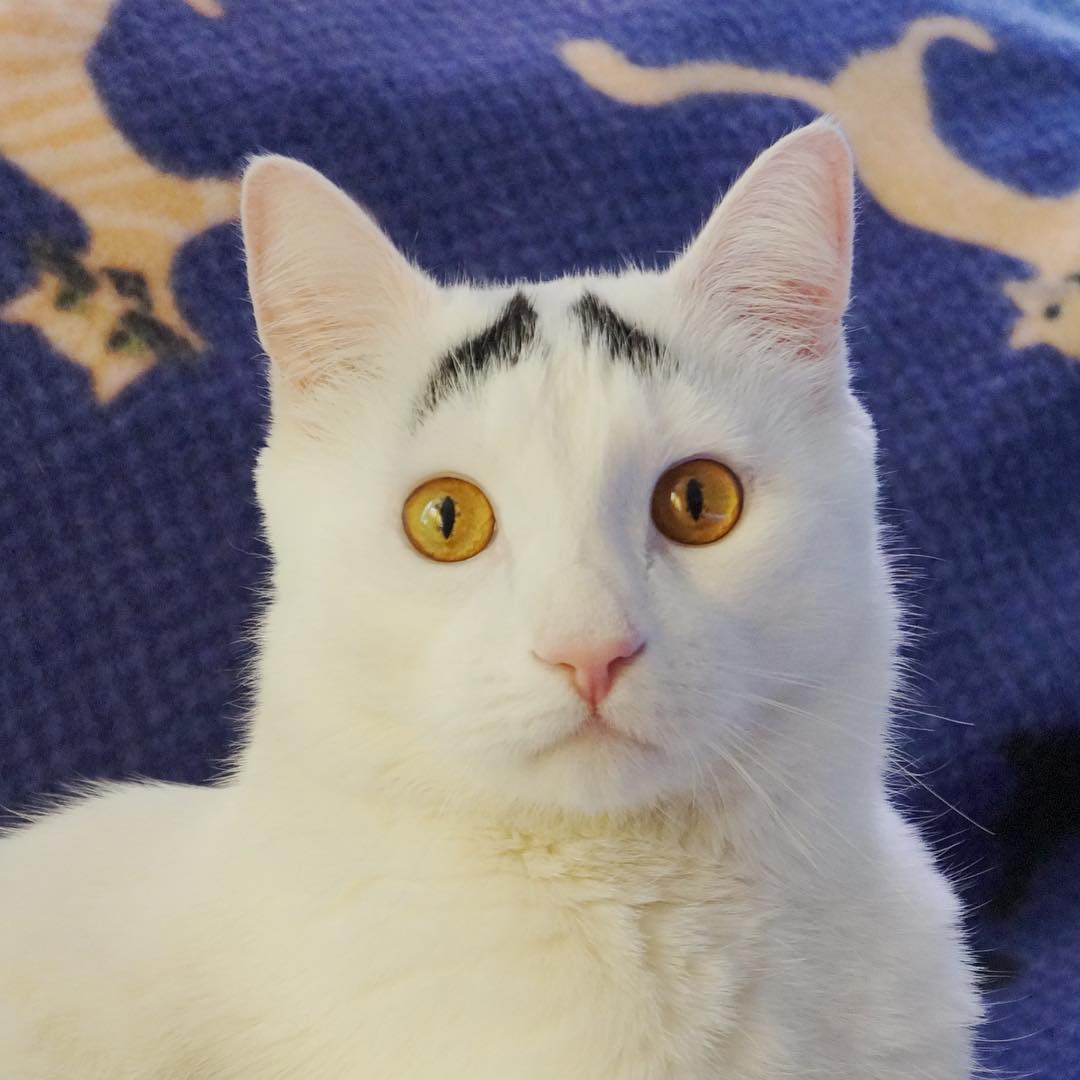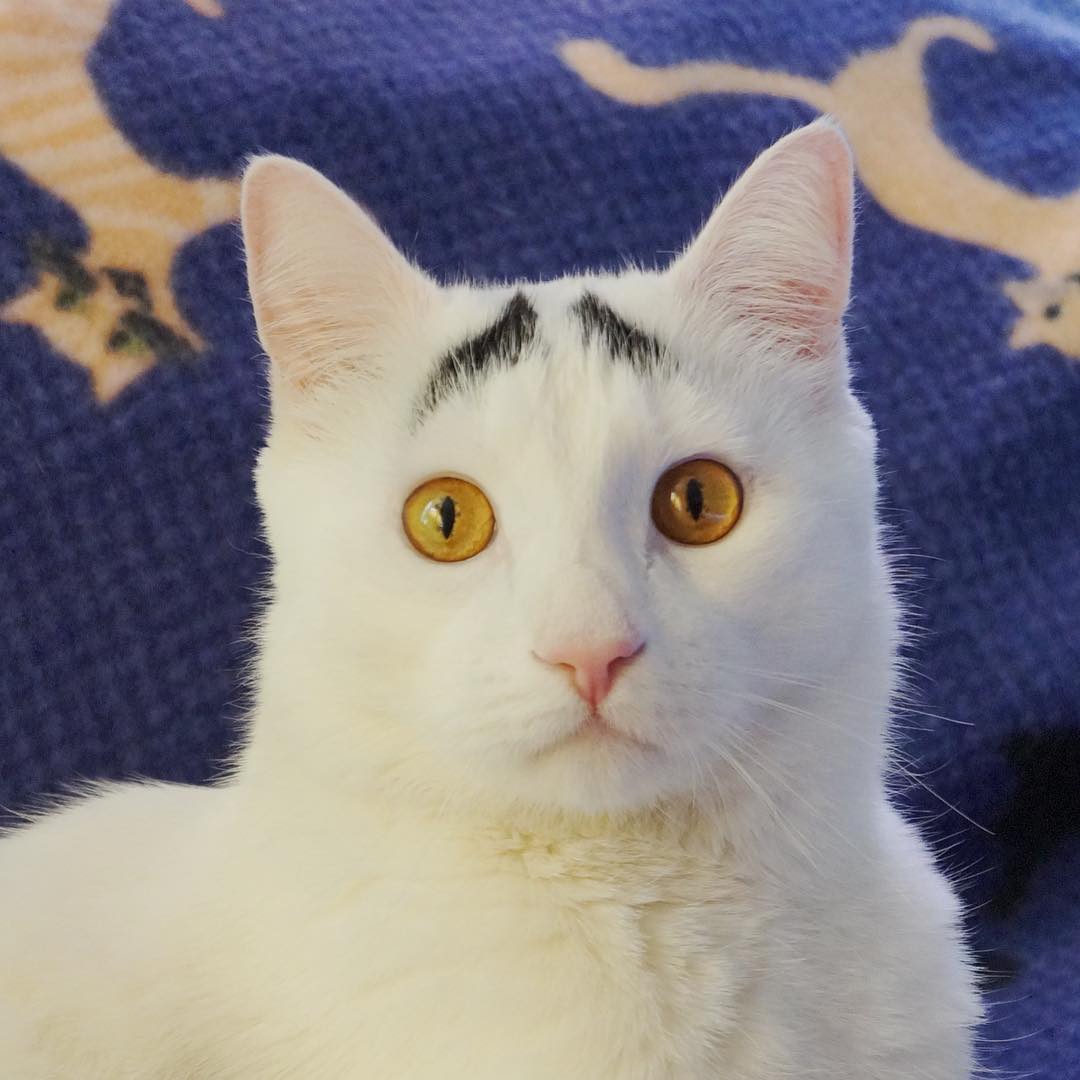 While the Collado's appreciate Sam for simply what he is, his Internet fame has brought in more than just the adoration of the cat community. An entire merchandise line including tote bags, mugs and hoodies has been created in his honour. He's a cat who cuts his own paycheques. He doesn't let fame get to his head though, and despite the constant nervous expression Sam is a very happy kitty.