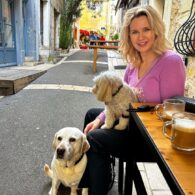 Labrador
Veronica Ferres has a white Labrador. The other dog in the photo is Luna who belongs to her daughter, Lilly Krug.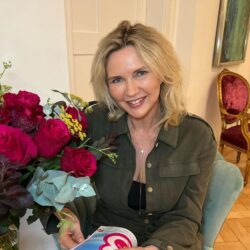 Birthday
June 10, 1965 (58)
Veronica Ferres is a German actress who has graced both the big and small screens with her dynamic performances. A well-established figure in the European film industry, Ferres has been part of numerous critically acclaimed films and television projects. Among her most notable works are the films "Salt on Our Skin" and "Kalt ist der Abendhauch," as well as the internationally recognized TV movie "Die Manns – Ein Jahrhundertroman."
Throughout her illustrious career, Ferres has had the privilege of collaborating with several international stars and filmmakers. To name a few, she has shared screen space with iconic figures such as Gérard Depardieu, John Malkovich, Nicolas Cage, Michael Caine, and Peter O'Toole. Behind the camera, she worked with directors like Helmut Dietl, Roland Suso Richter, and Oskar Roehler, further solidifying her stature in the global entertainment arena. Her versatility and ability to adapt to various roles have paved the way for partnerships with renowned artists like Kiefer Sutherland, Armin Rohde, and Heino Ferch.
Veronica Ferres' talent and dedication have not gone unnoticed. Over the years, she has received several significant awards for her work. Among these is the Bavarian TV Award for her role in "Die Manns – Ein Jahrhundertroman." Further, the Golden Camera, which she won for Best German Actress.