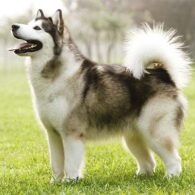 Malamute
Morgan Freeman once had dogs but stopped adding after his last one passed away.
"… I had my own dogs. Up until the last one. Which was a wonderful animal. A malamute that I raised in an apartment in New York. She was wonderful, very smart dog. After her I was on the boat. I was at sea most of the time. So that was not conducive to having my size dog. I'm not one who wants a lapdog. I want something that'll eat something."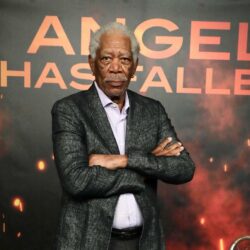 Birthday
June 1, 1937 (85)
Morgan Freeman is an American actor, director, and narrator. Noted for his distinctive deep voice, Freeman is known for his various roles in a wide variety of film genres. Throughout his career spanning over five decades, he has received multiple accolades, including an Academy Award, a Screen Actors Guild Award, and a Golden Globe Award.
Born in Memphis, Tennessee, Freeman was raised in Mississippi where he began acting in school plays. He studied theatre arts in Los Angeles and appeared in stage productions in his early career. He rose to fame in the 1970s for his role in the children's television series The Electric Company. Freeman then appeared in the Shakespearean plays Coriolanus and Julius Caesar, the former of which earned him an Obie Award. His breakout role was in Street Smart (1987), playing a hustler, which earned him an Academy Award nomination for Best Supporting Actor. He achieved further stardom in Glory, the biographical drama Lean on Me, and comedy-drama Driving Miss Daisy (all 1989), the latter of which garnered him his first Academy Award nomination for Best Actor.