Biquette the Punk Rock Goat, aka the Grindcore Goat, aka the Grind Goat, was five years old when she was retired as a milking goat and sent to a slaughterhouse in 2009. That's when she was rescued to live on a communal farm in Mauriac, France… This farm also happened to be a makeshift venue for punk rock shows.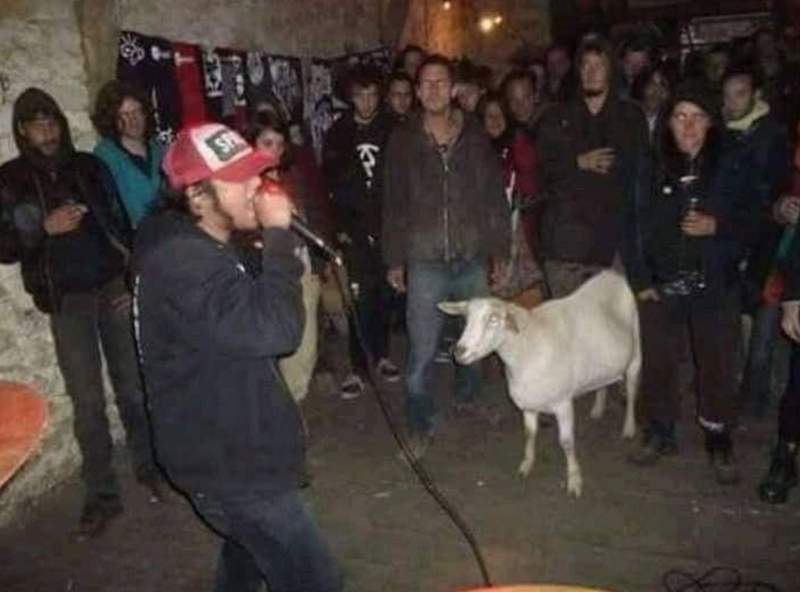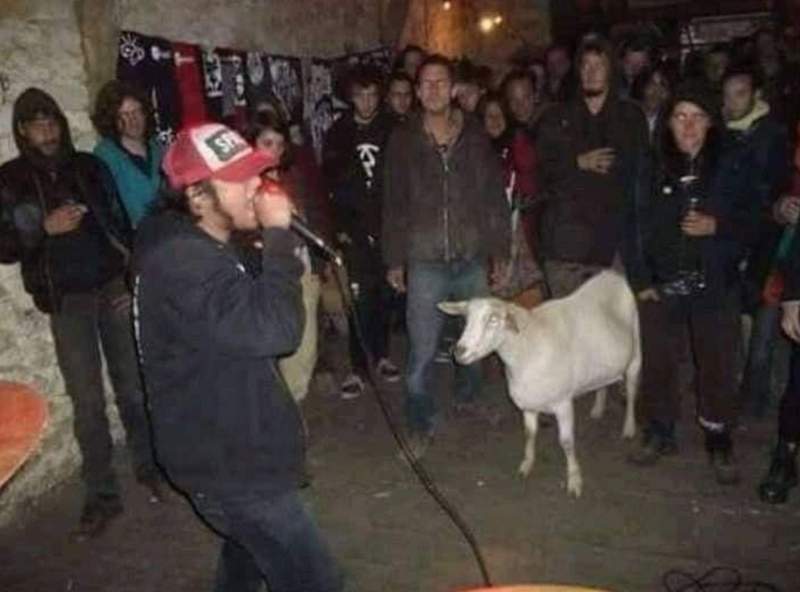 These viral photos were shared on a Facebook page made for Biquette in 2014, showing her in the crowd enjoying a band named Wormrot.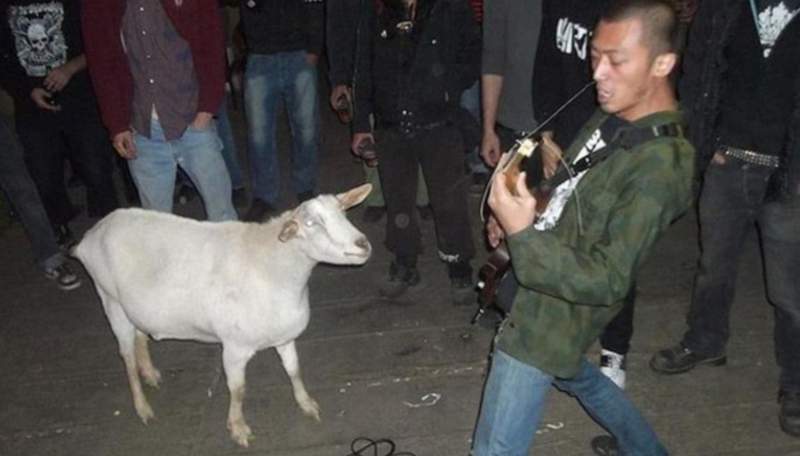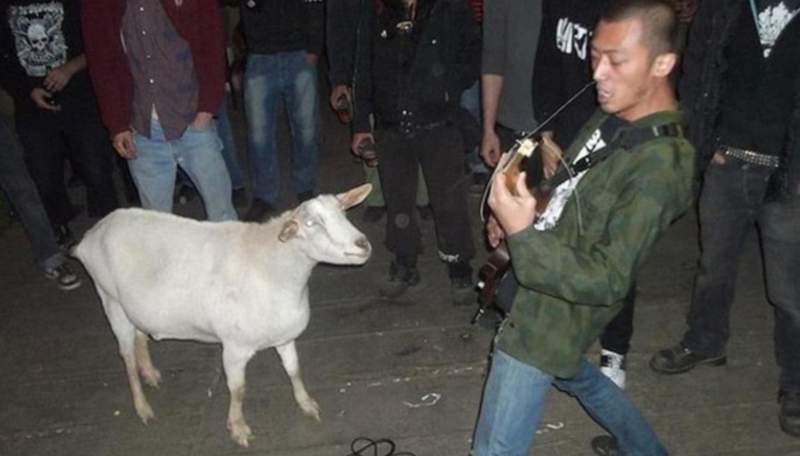 Many were worried that Biquette must be stressed to be in that environment, but her caretaker shared that while the sound may not be good for the goat, she was free to come and go and liked meeting all the visitors. The caretaker said the barn floors were wooden and it seemed Biquette liked the vibrations and she would even lay down next to the speakers. Biquette did live fast and die young like many rock legends. After five years at the farm she passed away at the age of 10 in 2014.
Related: Kevin Hart gifted Chris Rock a pet goat on stage and named it "Will Smith"