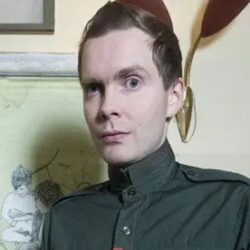 Birthday
April 23, 1975 (48)
Jónsi is an Icelandic musician, singer, songwriter, and visual artist who is best known as the lead vocalist of the Icelandic post-rock band Sigur Rós. Jónsi is also an advocate for animal rights and has been involved in promoting several causes related to animal welfare.
Jónsi's career began in the late 1990s when he formed Sigur Rós with several of his classmates from the Iceland Academy of the Arts. The band's unique sound, which combines atmospheric post-rock with Jónsi's ethereal vocals, has made them one of the most acclaimed and respected bands in the world. Sigur Rós has released several critically acclaimed albums, including "( )", "Takk…", and "Ágætis byrjun".
In addition to his work with Sigur Rós, Jónsi has also released several solo albums, including "Go" and "Shiver". He has collaborated with many notable artists and celebrities, including Alex Somers, Cameron Crowe, and Troye Sivan. He has also composed music for films and television shows, including "The Life Aquatic with Steve Zissou" starring Bill Murray, and "We Bought a Zoo".
Jónsi is also an accomplished visual artist and has created artwork for several of Sigur Rós's album covers and merchandise. He has also had his artwork displayed in galleries and exhibitions around the world.
In addition to his work in music and art, Jónsi has also been an advocate for animal rights. He has supported organizations such as the International Fund for Animal Welfare and has been involved in several campaigns to promote animal welfare. In 2018, he released a limited edition t-shirt to raise money for the Icelandic animal rights organization, the Icelandic Animal Welfare Association.