Fanny is a Bernese Mountain Dog that once looked like every other Berny out there. She had the traditional black coat with a fluffy white chest and bright white socks. But to the owners surprise, the coat started changing. Fanny's dog mom, Leonie, first discovered the change in coloration as Fanny grew older. Nine years later, Fanny's head is completely white. Not too worry though, Fanny is perfectly fine and the coloration has no impact on her lifespan. What we did get out of it is something quite unique. A white Berny!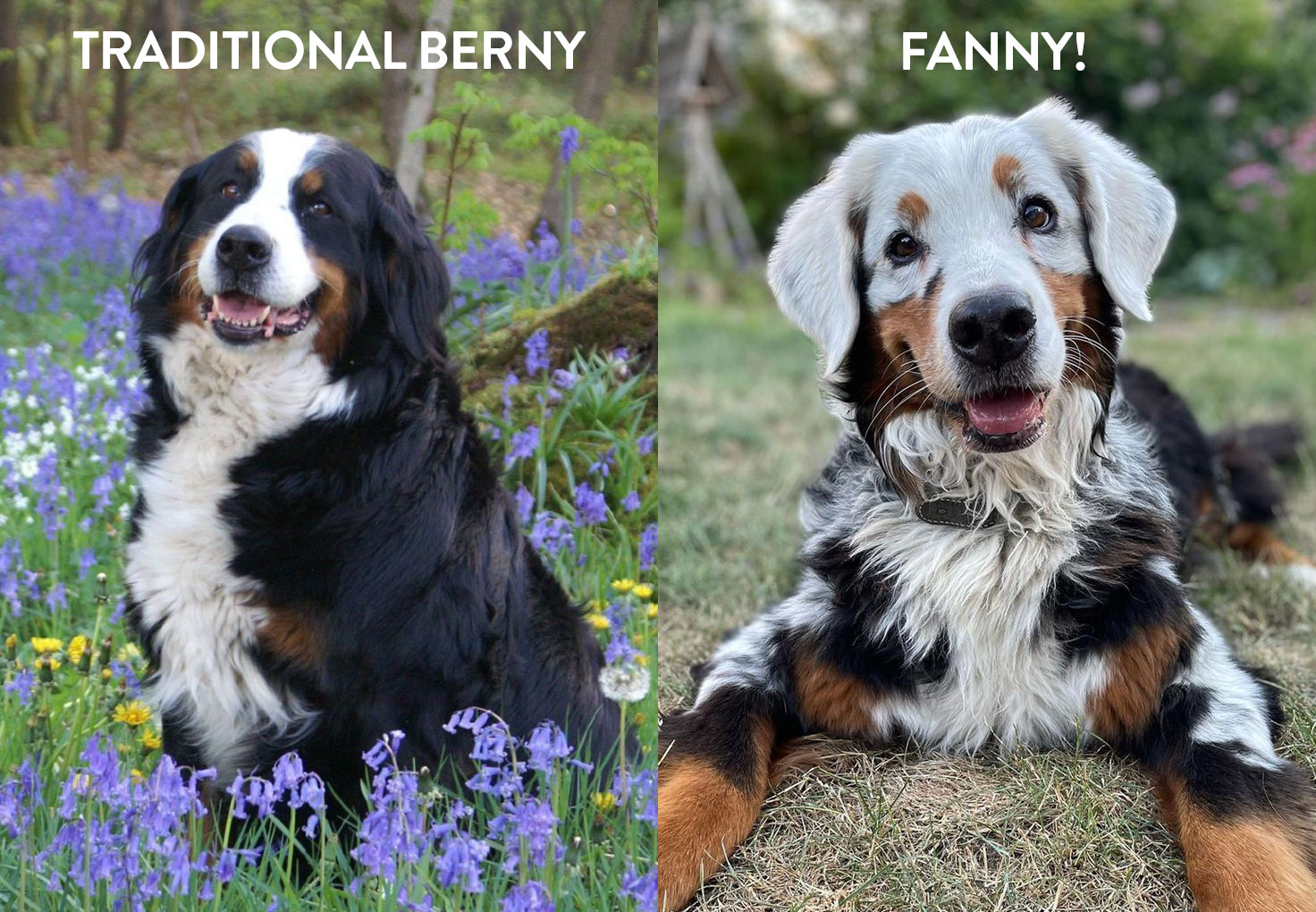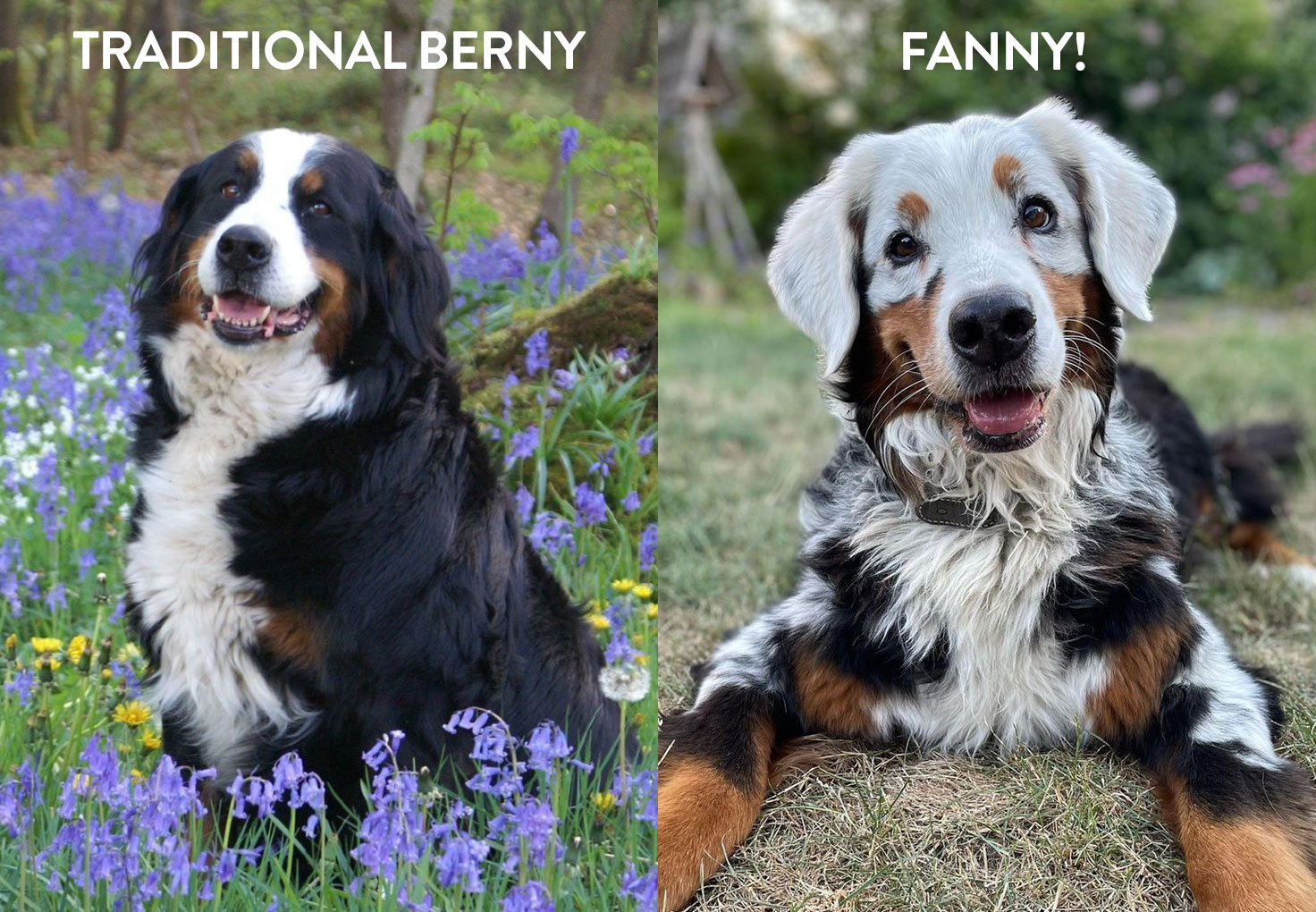 Fanny has a genetic disorder called vitiligo. It is a condition that will commonly appears on the head, face, neck, and feet of animals that are affected by it. Over time, white patches develop on the skin or fur. Vitiligo affects humans as well and we've all probably met someone affected before. Good news is that it is not life-threatening or contagious so pets affected can live a long and happy live.
What we did get out of this unique combination was a white Bernese mountain dog. She is beautiful and apparently hundreds of thousands of other people think so as well.
Fanny all white after 9 years
Fanny and her mom Leoni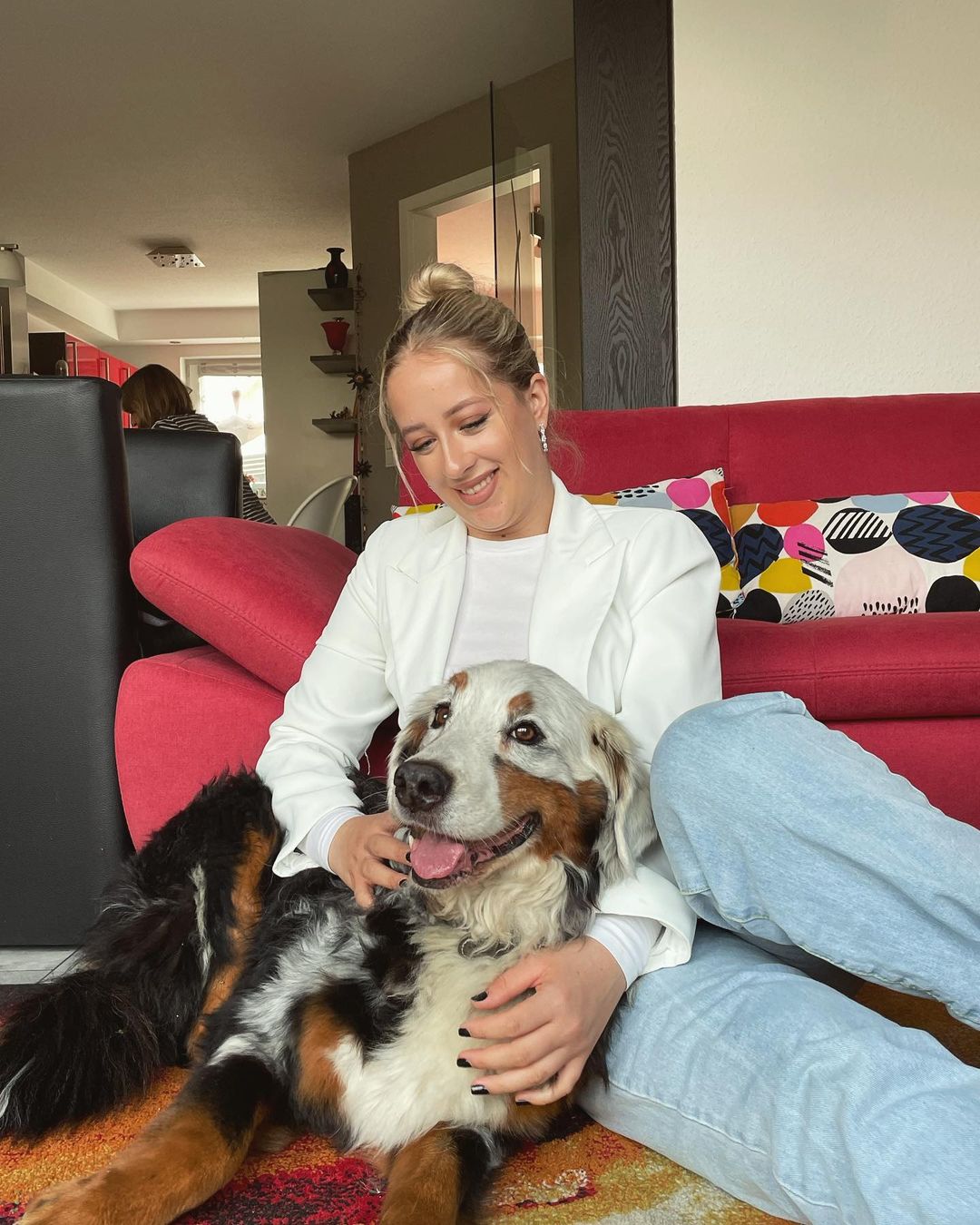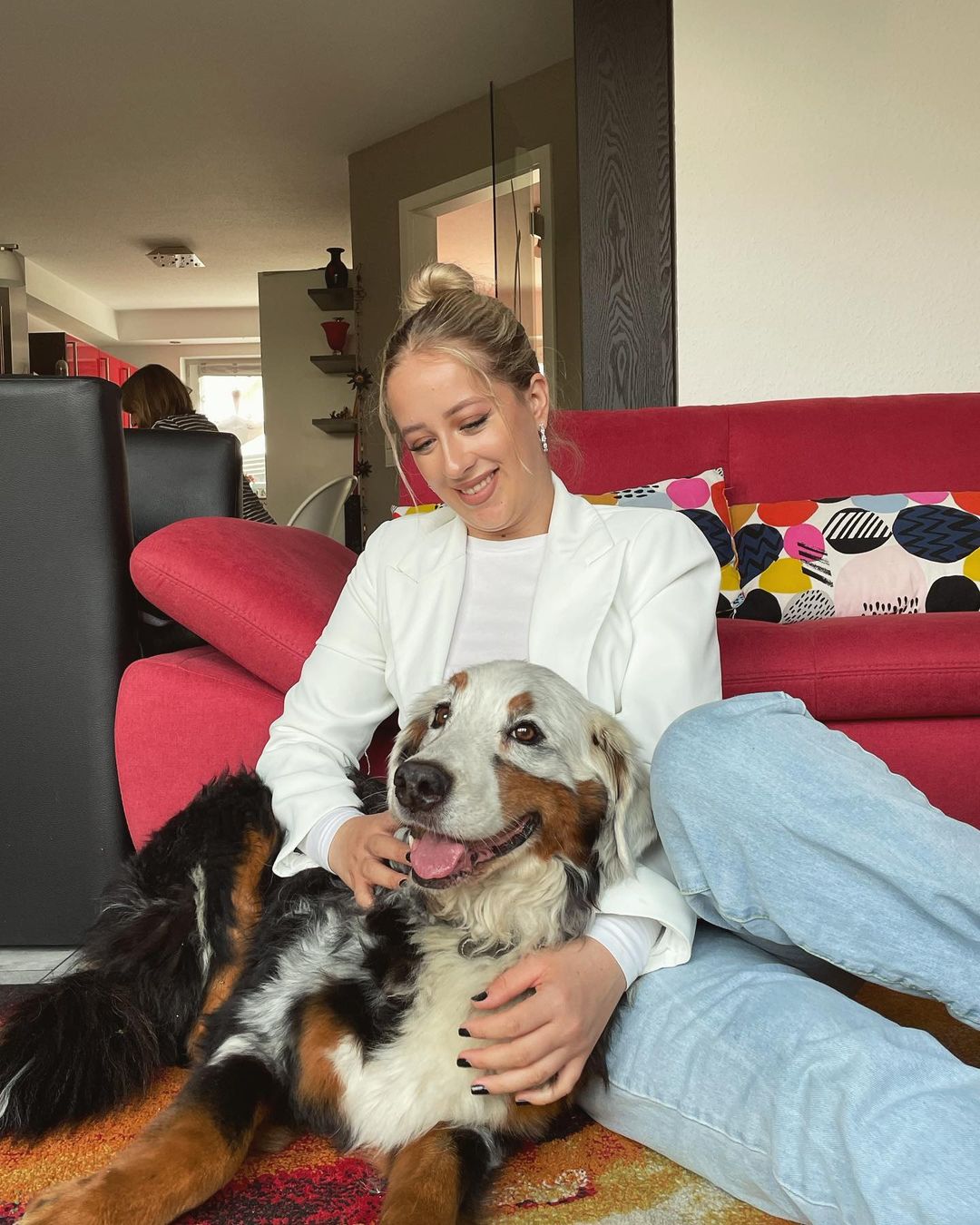 Fanny Fresh happy as can be.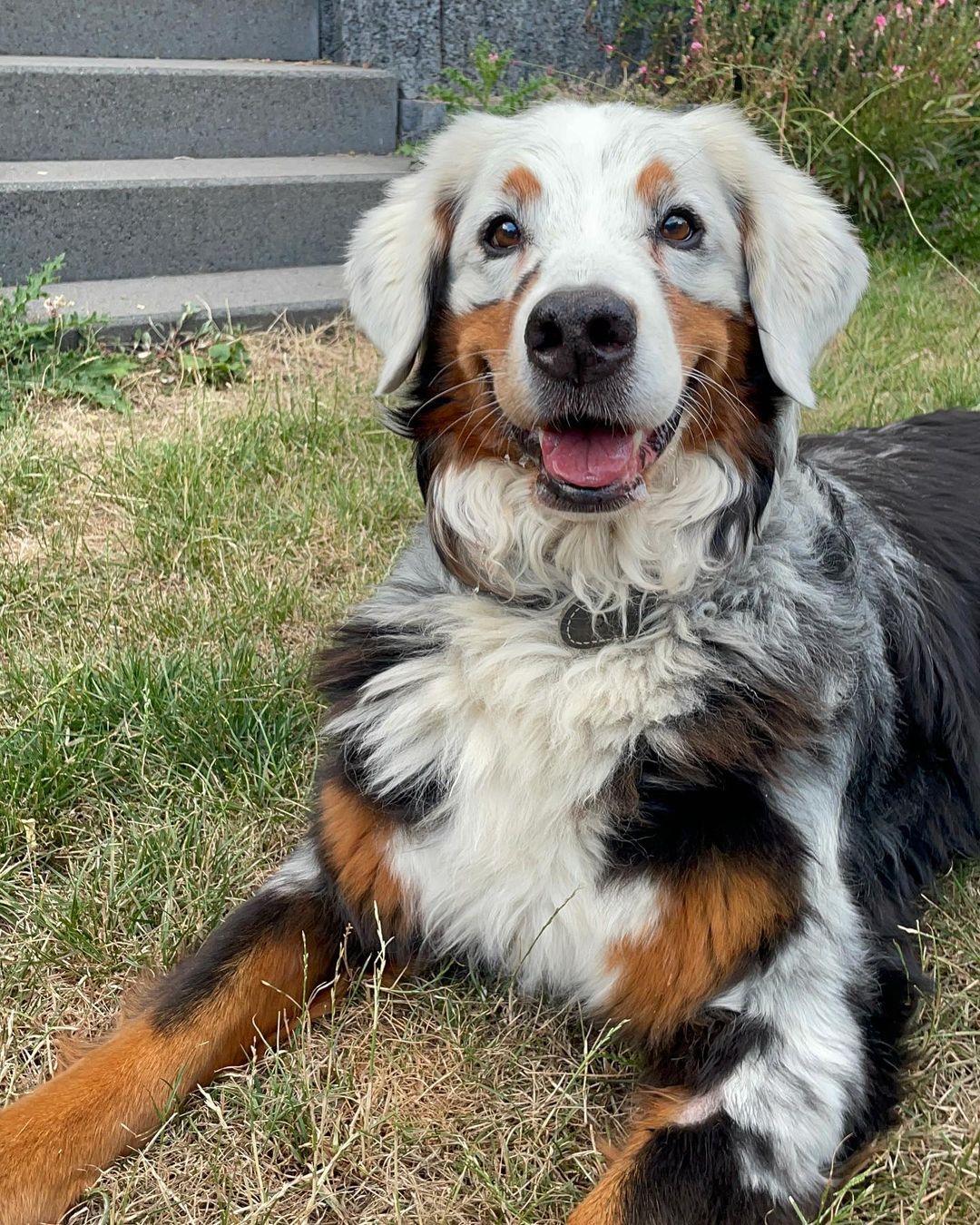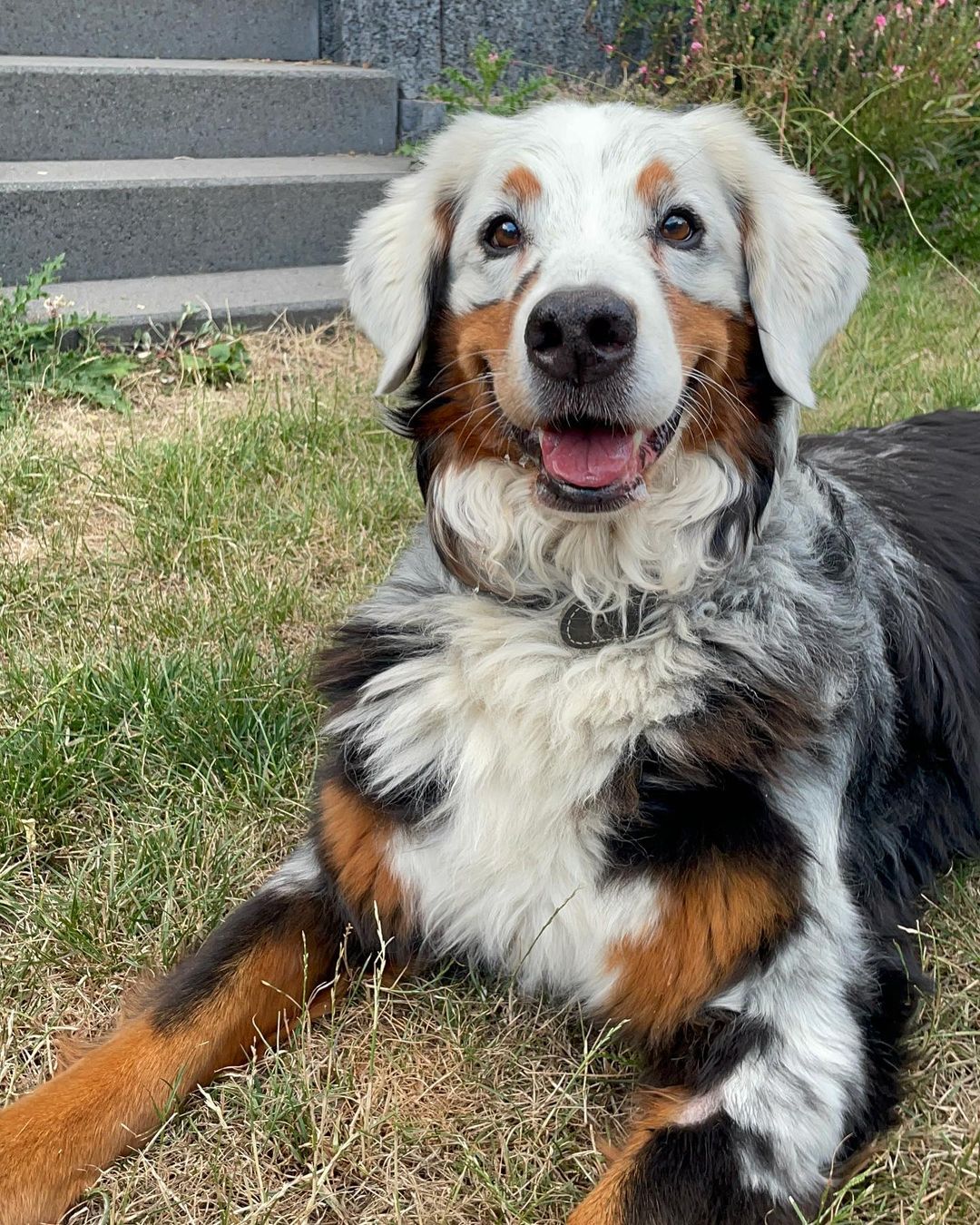 Make sure to follow Fanny The Bernese channels on Instagram and TikTok.