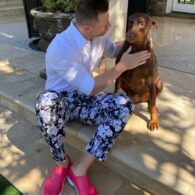 Mocha
The Miz had a dog named Mocha that passed away in July 2022.
"Mocha, we are gonna miss you so much. We will miss you greeting us at the door, nudging our hand to pet you, jumping on our freshly made bed throwing the pillows off and laying on it staking your claim, seeing you in your spot, you never letting us win a game of tug, always protecting us, your warmth, your sweetness, your big kisses," he shared at the time.
The wrestler added "Even though you are gone, your memory lives on, and the love we have in our hearts will never go away. We love you. Rest in piece our sweet beautiful Mocha." Neither The Miz nor Maryse have confirmed what Mocha's cause of death was.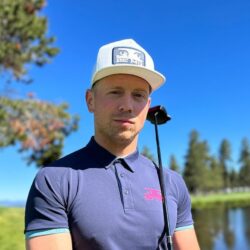 Birthday
October 8, 1980 (42)
The Miz, birth name Michael Gregory Mizanin, is an influential American professional wrestler and television personality, notable for his prominent role in World Wrestling Entertainment (WWE) and as a charismatic participant in MTV's reality show "The Real World: Back to New York".
The Miz's journey through television started with MTV's reality show, "The Real World: Back to New York" in 2001, where he first showcased his alter ego, "The Miz". His charisma and engaging personality made him a standout, leading to his participation in its spin-off series, "Real World/Road Rules Challenge". This exposure gave him the platform to venture into professional wrestling. His WWE career, beginning in 2004, has been filled with remarkable feats. He has held the WWE Championship, the Intercontinental Championship, and the Tag Team titles multiple times, marking his indelible stamp on professional wrestling history.
His collaborations with fellow wrestlers and celebrities have also shaped his career. In wrestling, his most significant partnership was with John Morrison, forming the team "Miz and Morrison" which resulted in multiple tag team championships. In the world of television, his collaborations include notable figures such as Trishelle Cannatella and Coral Smith from "The Real World", and appearances on talk shows with hosts like Conan O'Brien and Jimmy Kimmel. Additionally, he starred alongside his wife, Maryse Ouellet, in the reality TV series "Miz & Mrs.", highlighting the chemistry and humor between the couple.
His wrestling prowess and television persona have earned him several distinctions. He is a two-time WWE Champion, an eight-time Intercontinental Champion, and he won the Money in the Bank ladder match in 2010. His entertainment abilities were also recognized when he won the 25th season of ABC's "Dancing with the Stars".