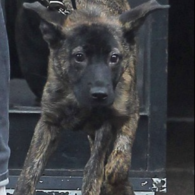 Bear
Bear is a rescue dog that Kristen Stewart and Robert Pattinson adopted when they were filming the second Twilight movie. He was only 5 weeks old and on the shelters euthanasia list, since he was in a 5-day kill shelter and was on his 4th day. "A couple of days later, just by coincidence, I had to go back to L.A.," Pattinson said after the adoption, "and we had a private plane. So I took [Bear] from the worst pound in Monroe, Louisiana and he was sitting on a private jet the next day." After they landed, apparently Pattinson forgot to pack dog food so Bear ate a plate of prosciutto in the hotel. After the couple split up and a custody battle over Bear, Pattinson kept Bear. Bear's original name at the shelter was Yogi Bear, but Pattinson shortened it to just Bear. Patty
Patty was Robert Pattinson's beloved dog that he got as a child, but lived a long life and passed away before he adopted Bear with Kristen Stweart. Pattinson once referred to his terrier as "being like a sister".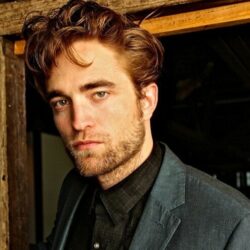 Birthday
May 13, 1986 (37)
Robert Pattinson is an English actor born on May 13, 1996. He became an internationally recognized actor from starring in the Twilight Saga film series with Kristen Stewart. After, he went on to receive critical acclaim from his independent film roles, such as The Rover (2014), Maps to the Stars (2014), Queen of the Desert (2015), Good Time (2017), and more. In recent years, Pattinson has returned to big-budget films, starring in Tenet (2020) with John David Washington and The Batman (2022) with Zoe Kravitz.