You won't find many young South Koreans who support the archaic traditions surrounding the Bok Nal Days. Nara Kim from the Humane Society International (HSI) is one citizen who opposes the dog meat trade and antiquated Bok Nal practices. She's an outspoken animal rights activist who helped a Korean dog meat farmer rescue 148 pups destined for the meat market.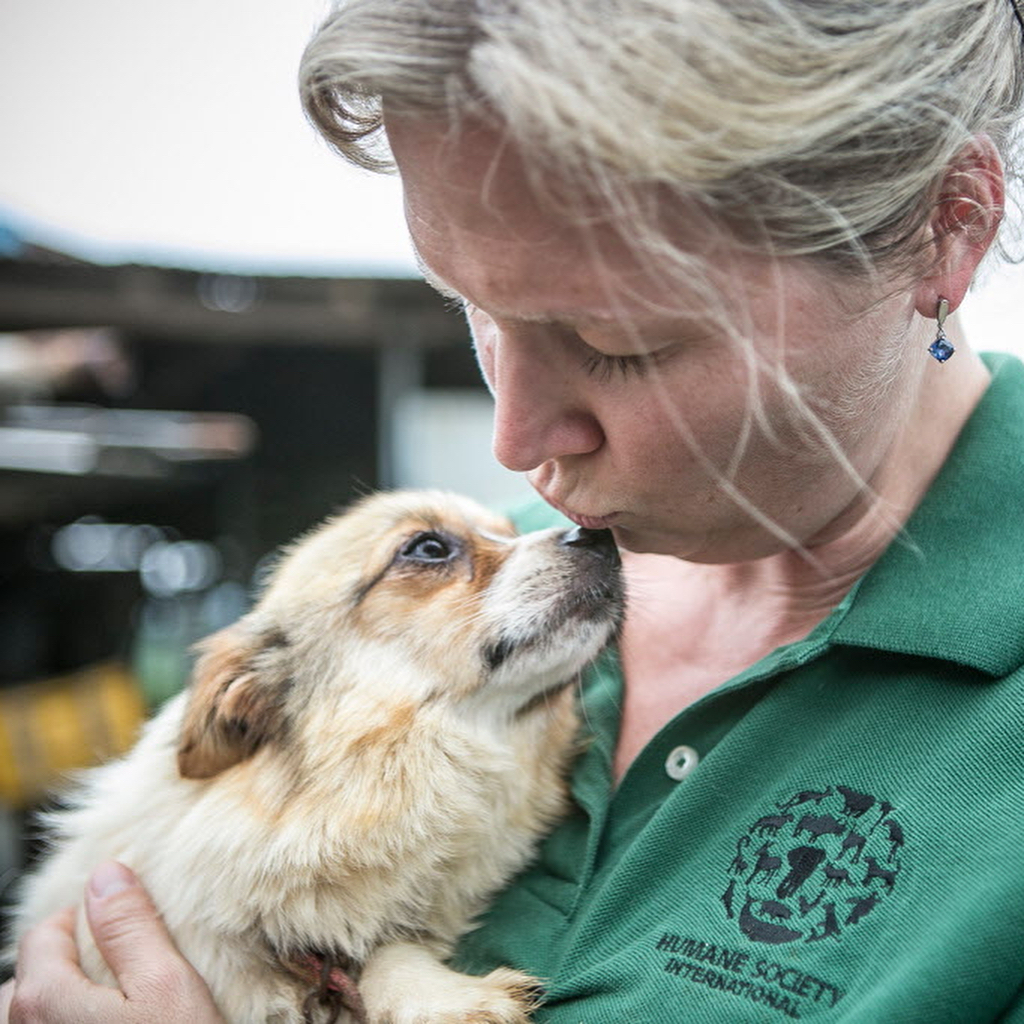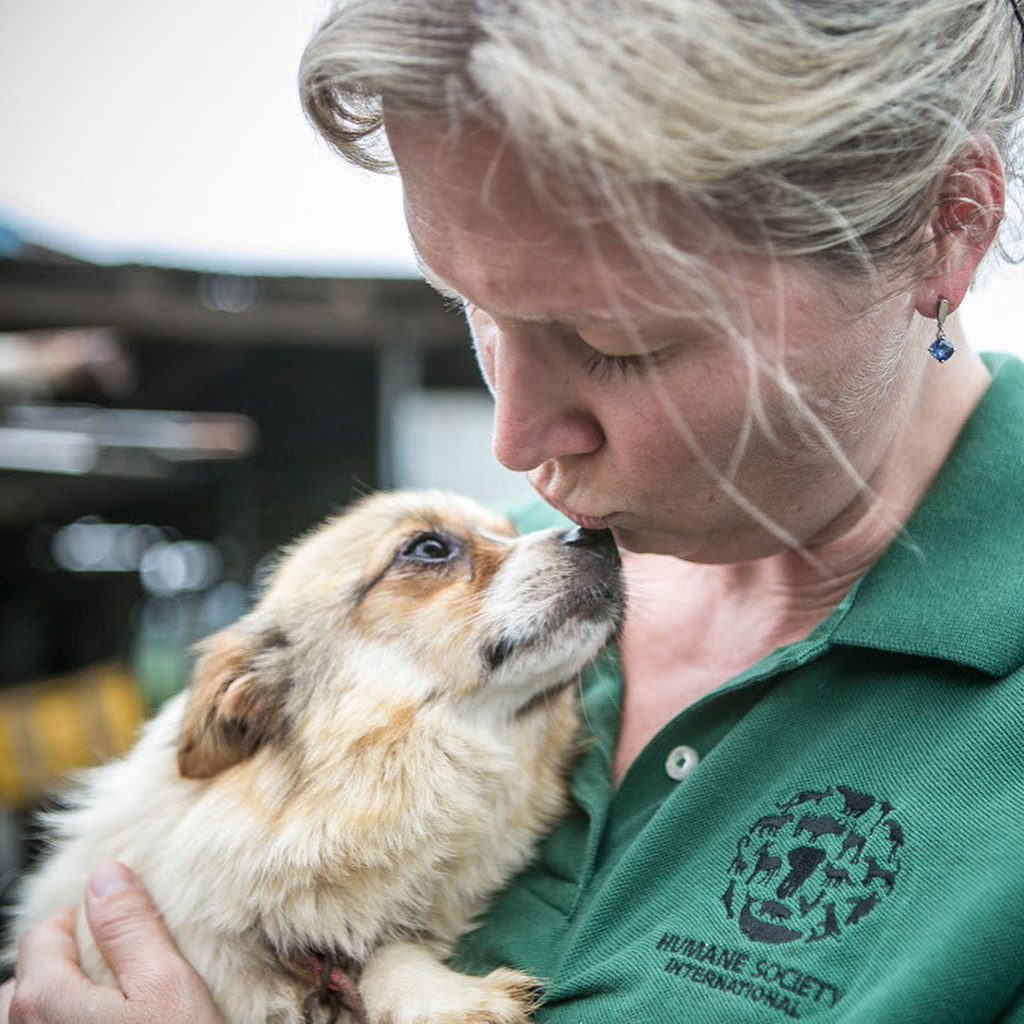 The Bok Nal Days are the three hottest days between July and August according to the lunar calendar. The belief that "bosingtang" or dog meat soup will cool the body on hot summer days was capitalized on by dog meat traders, creating a tradition of horror for the Bok Nal Days. Nara Kim speaks out against the antiquated practices, and describes using culture as an excuse for cruelty to be "intellectually lazy". The HSI has launched a campaign to highlight the deplorable conditions of dog meat farms, and giving dog meat farmers the chance to escape the cruel industry.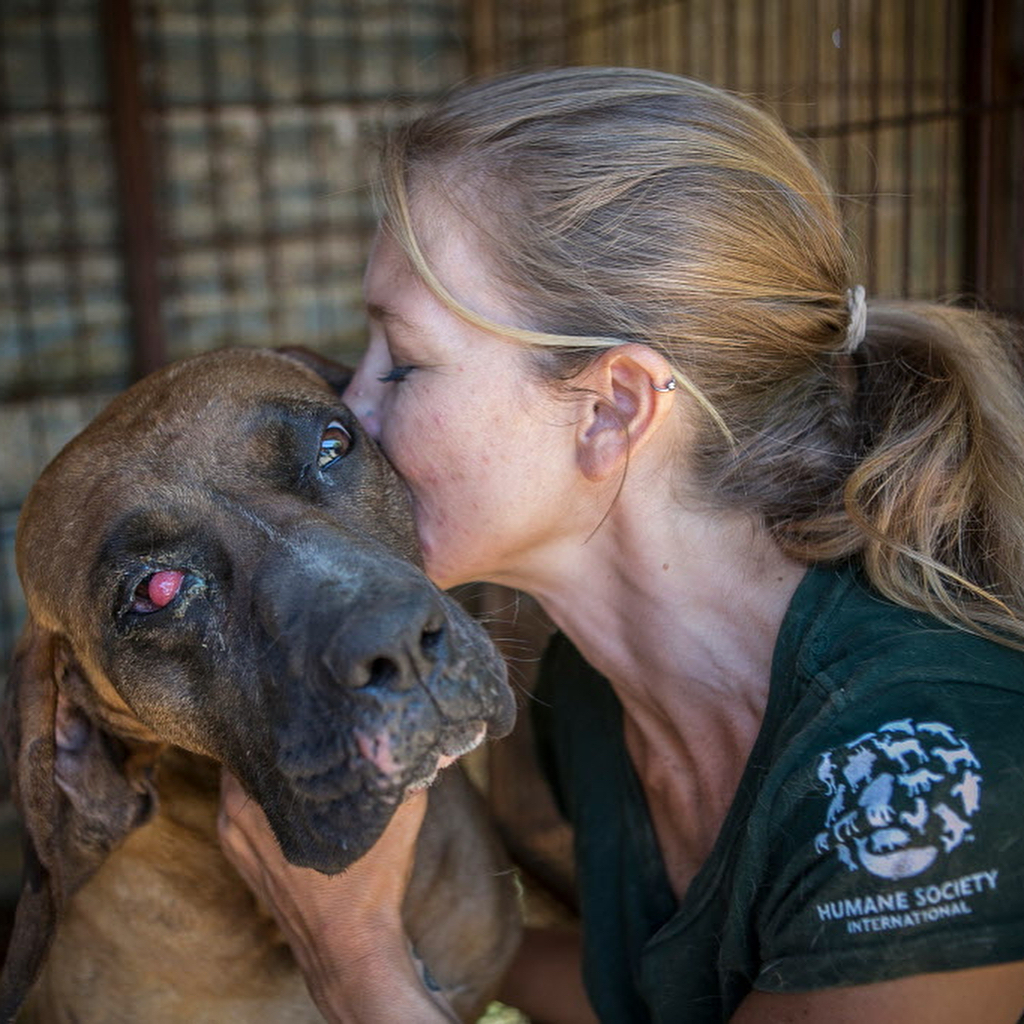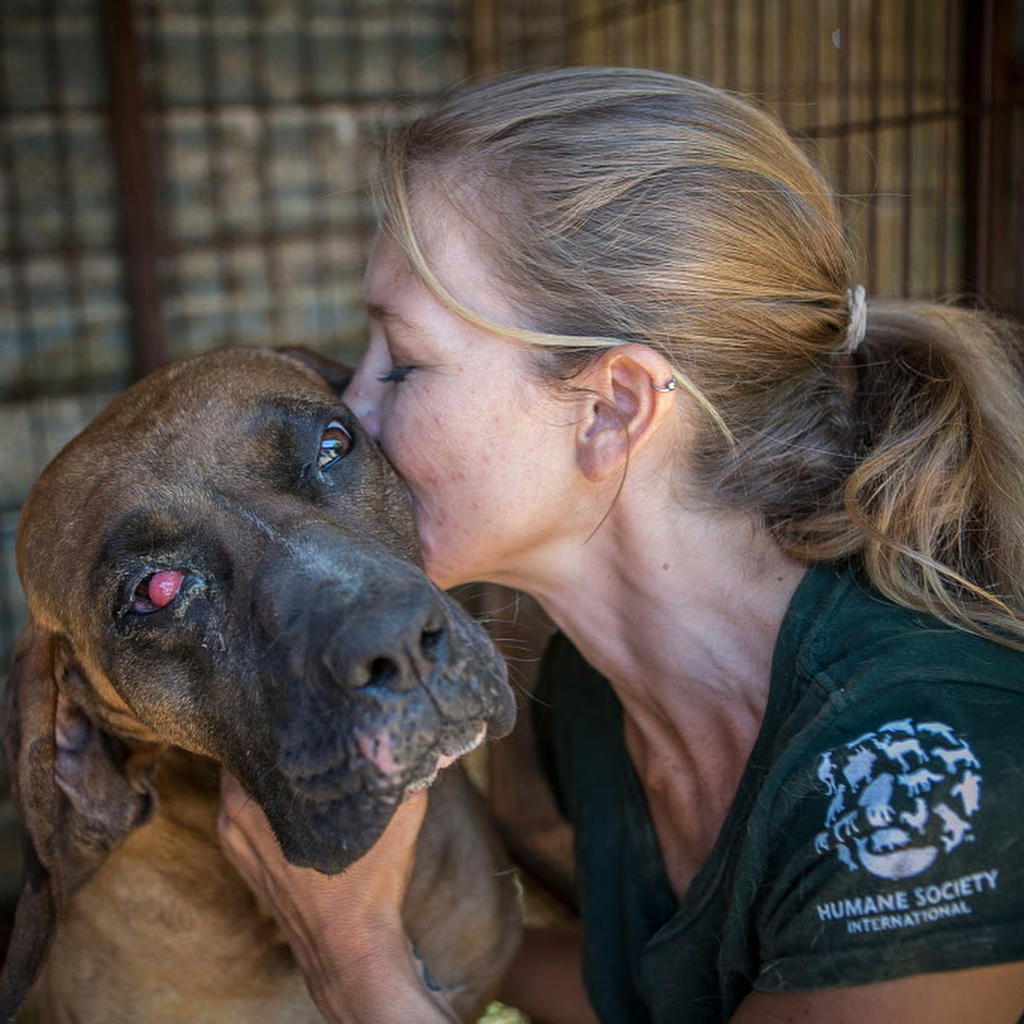 The campaign affected one dog farmer in rural Yesan, changing the fate of 148 pups. The farmer reached out to HSI to help him close his farm and find homes for the dogs before they were sold to a nearby dog meat market. The fate of the dogs would have been death by electrocution or hanging, butchered in time for the Bok Nal Days.
The farm in Yesan was no different from other dog meat farms; neglect and cruelty was the norm for the animals. There were rows of cramped, demoralized dogs in tiny metal cages. Some of them had painful skin diseases and untreated injuries. Angel, a 4 month old puppy, was kept in isolation. Starved for attention, she leapt into the arms of a rescuer when they freed her from her cage. Emily, a mastiff cross, was disease ridden and depressed. She's being treated by veterinarians and starting to trust humans again.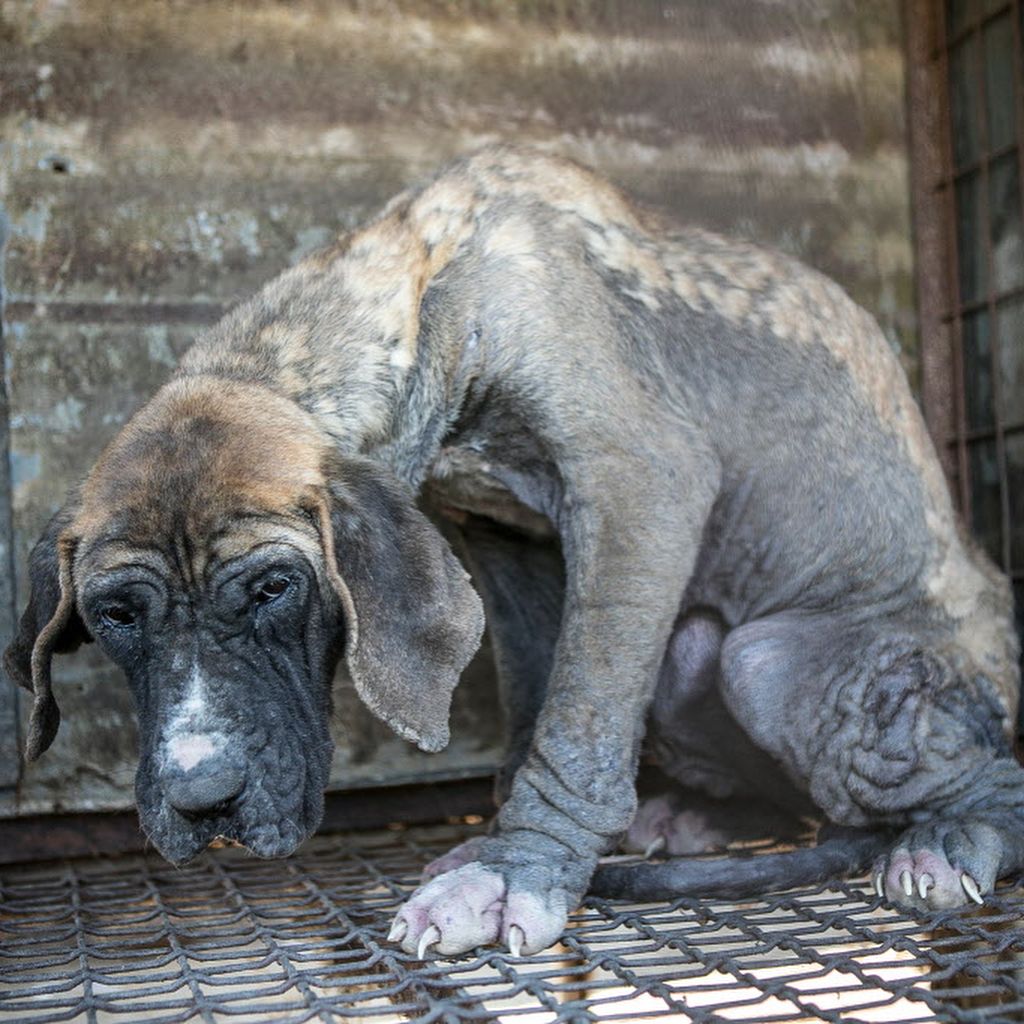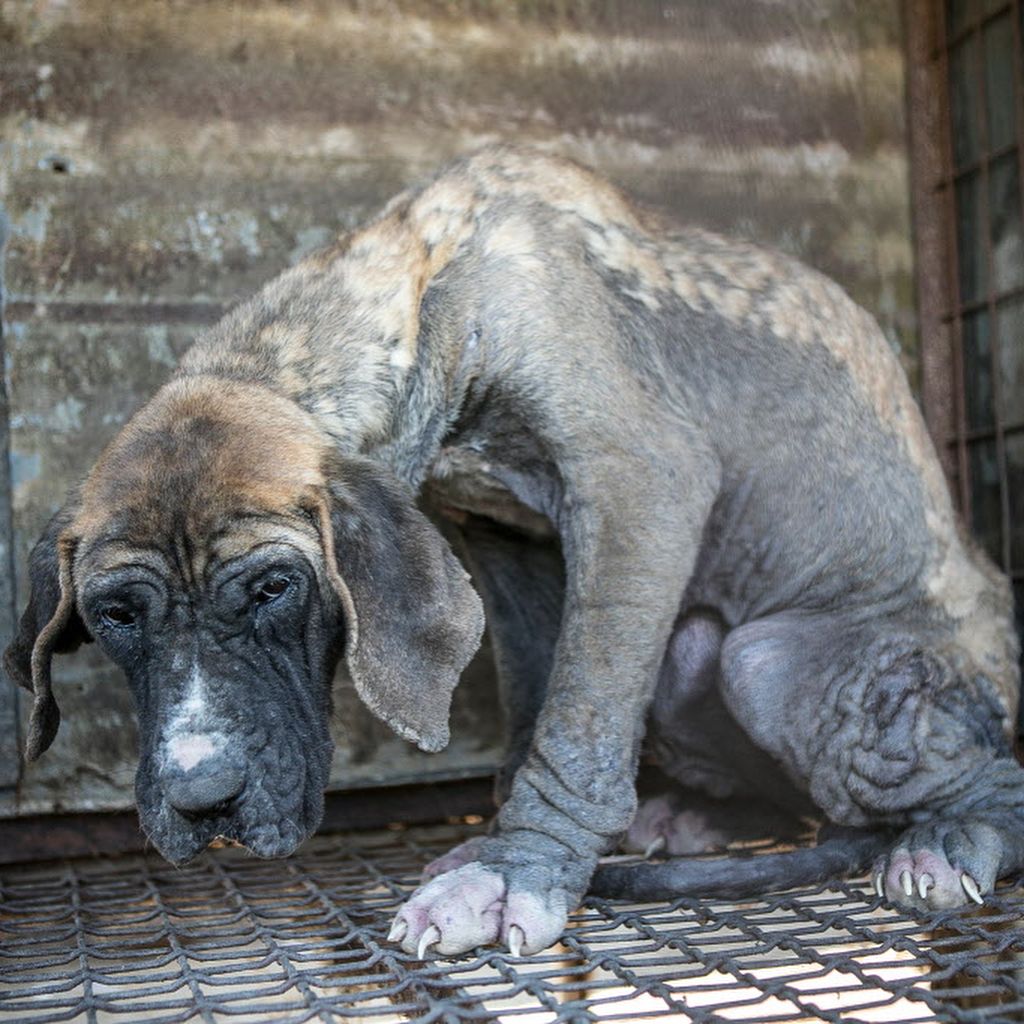 The dogs are being flown to shelters across the United States and will soon be up for adoption. Thanks to the Humane Society International, these rescues (including fifteen adorable newborn puppies) have a second chance at life. HSI is helping not only the pups with their anti-dog meat initiative, they're also offering the dog meat farmers alternative professions. They help the farmers liquidate their dog-meat business and then move into more humane livelihoods like crop growing.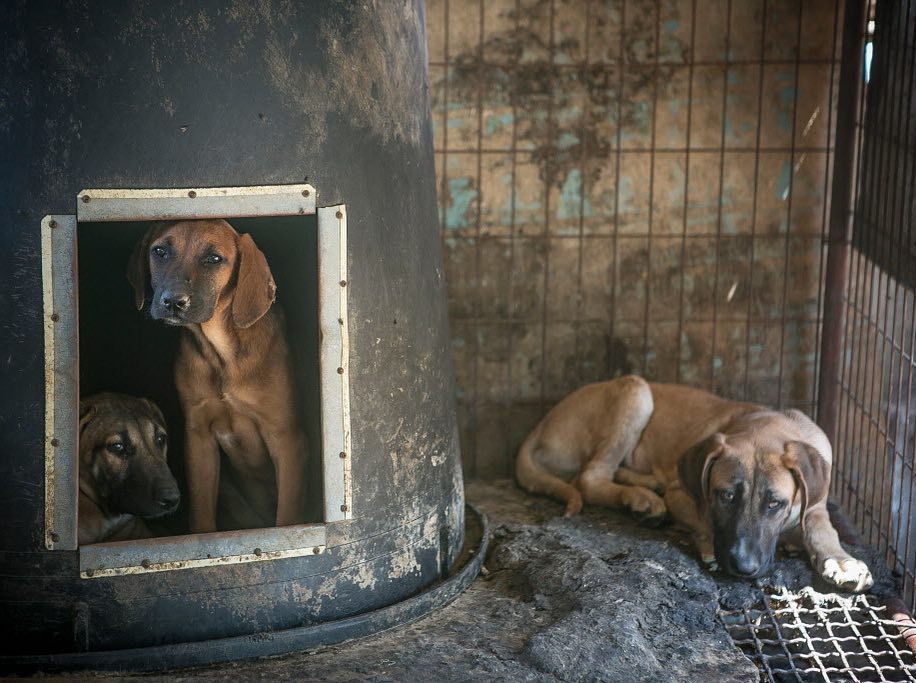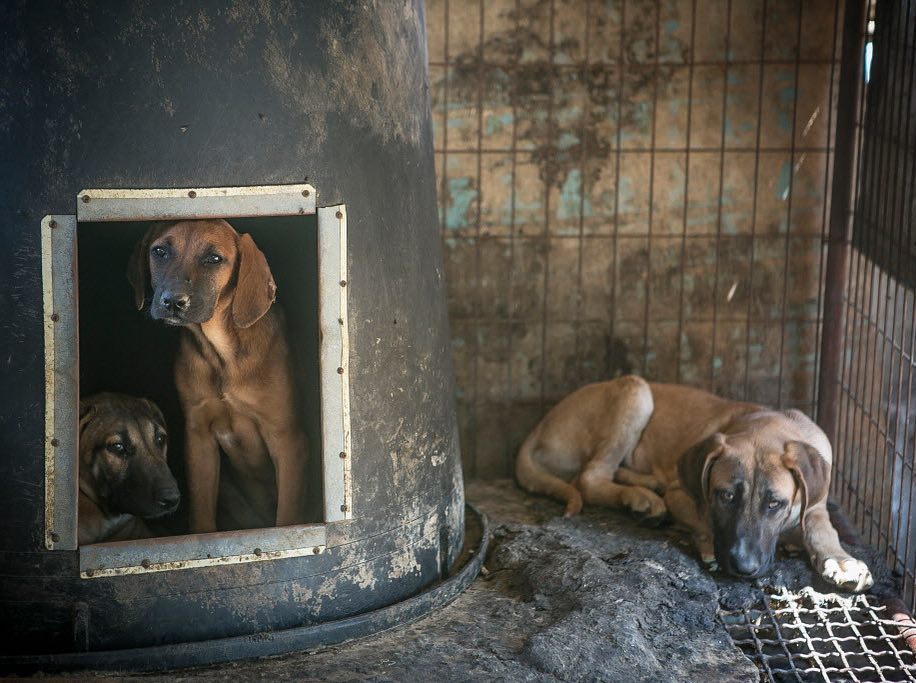 The Yesan farm was the ninth dog meat farm that HSI has permanently closed. They have rescued and rehomed roughly 1,000 dogs by working in cooperation with dog meat farmers who want to change. Hopefully soon South Korea will pass laws similar to Taiwan in regards to the dog and cat meat industry.