Wesley is a one-eyed swashbucklin' sea cat, his name an homage to Westley the Dread Pirate Roberts from the classic film, The Princess Bride. Like his namesake, he's always down for adventurous exploits (especially if it ends in treats).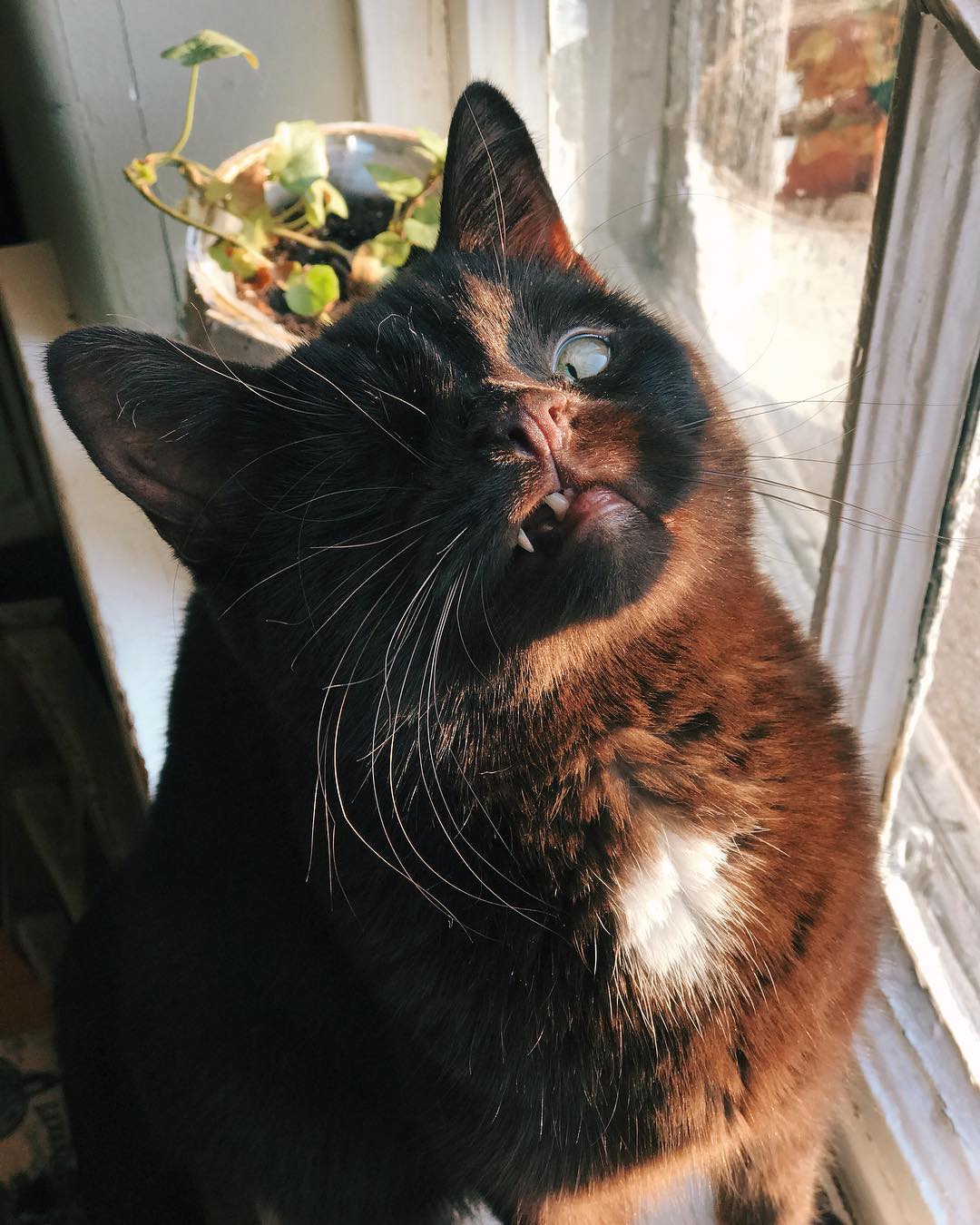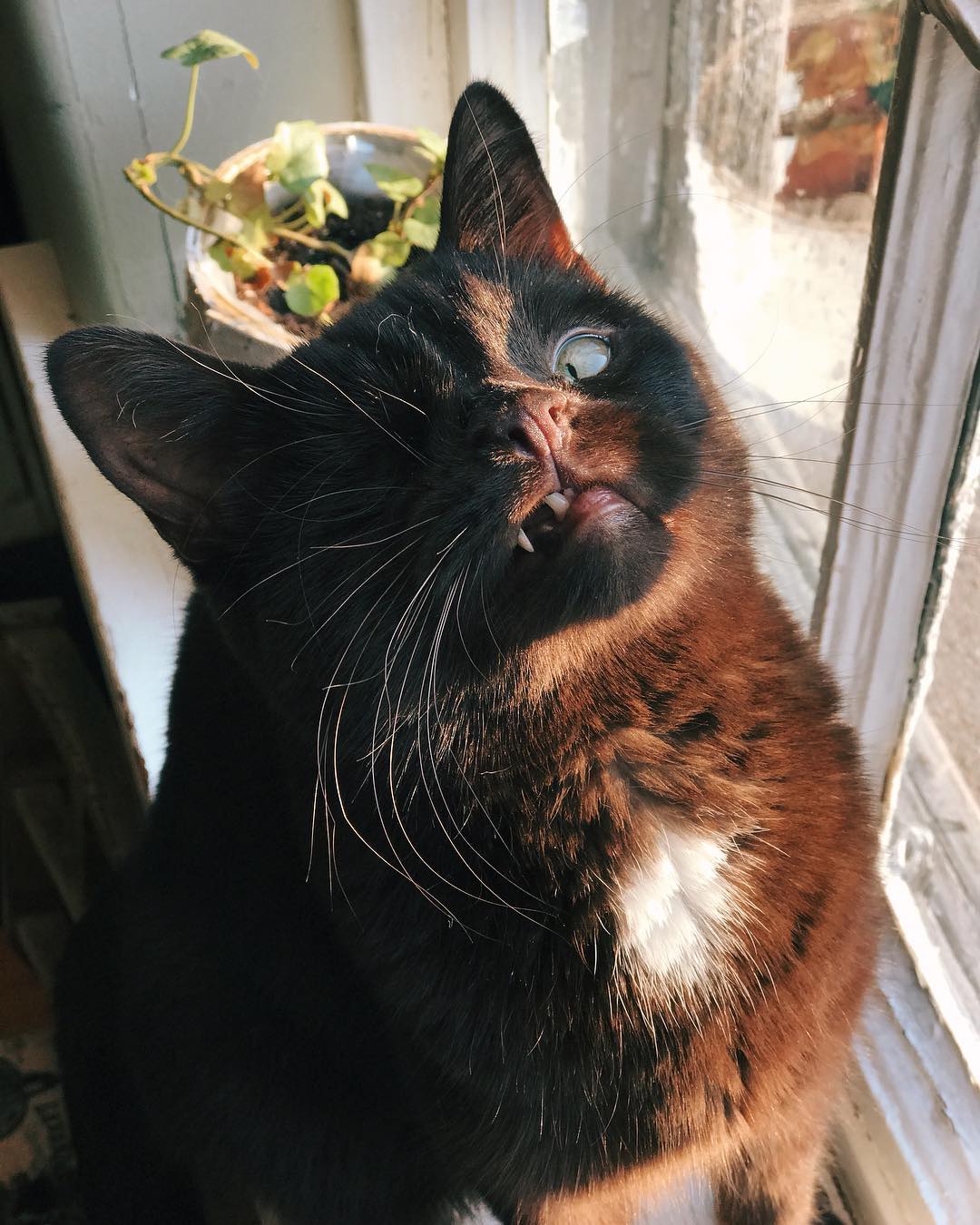 The scallywag kittycat was adopted from a local shelter by Rheanne Taylor in March 2015. He had shown up at Noah's Ark Animal Sanctuary in Iowa six months before; Wesley was discovered wandering a parking lot alone. The reasons for his infamous curled lip and missing eye are as mysterious as his origin.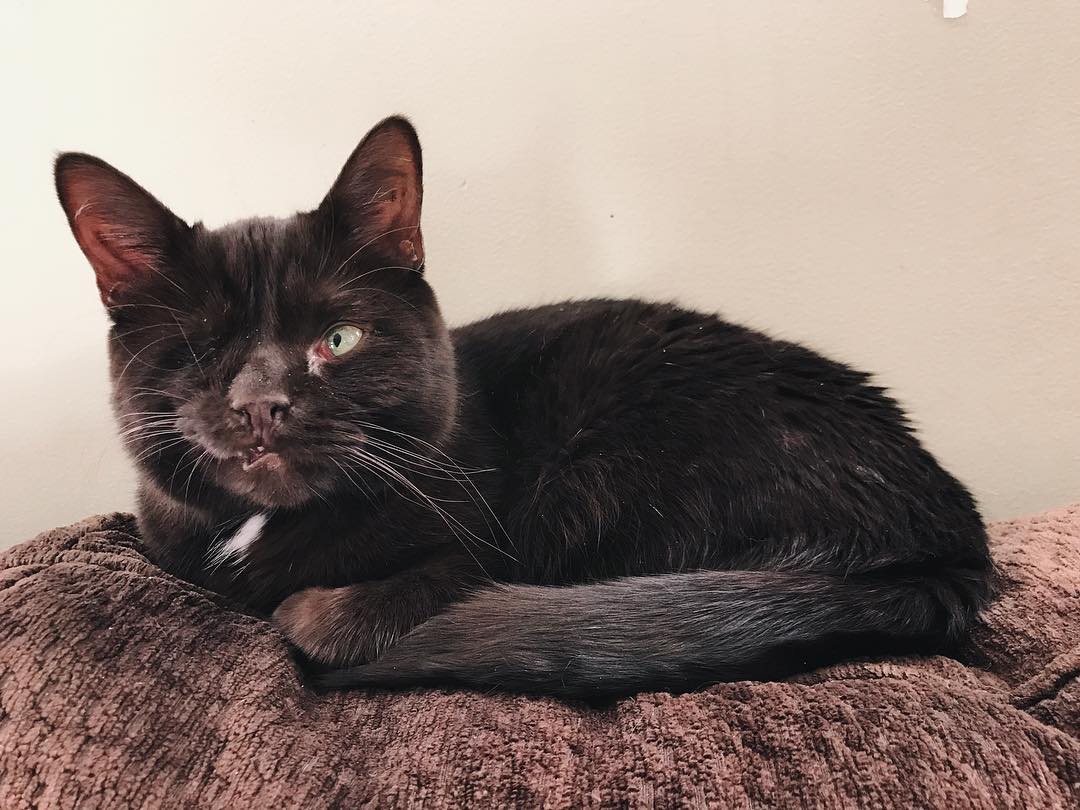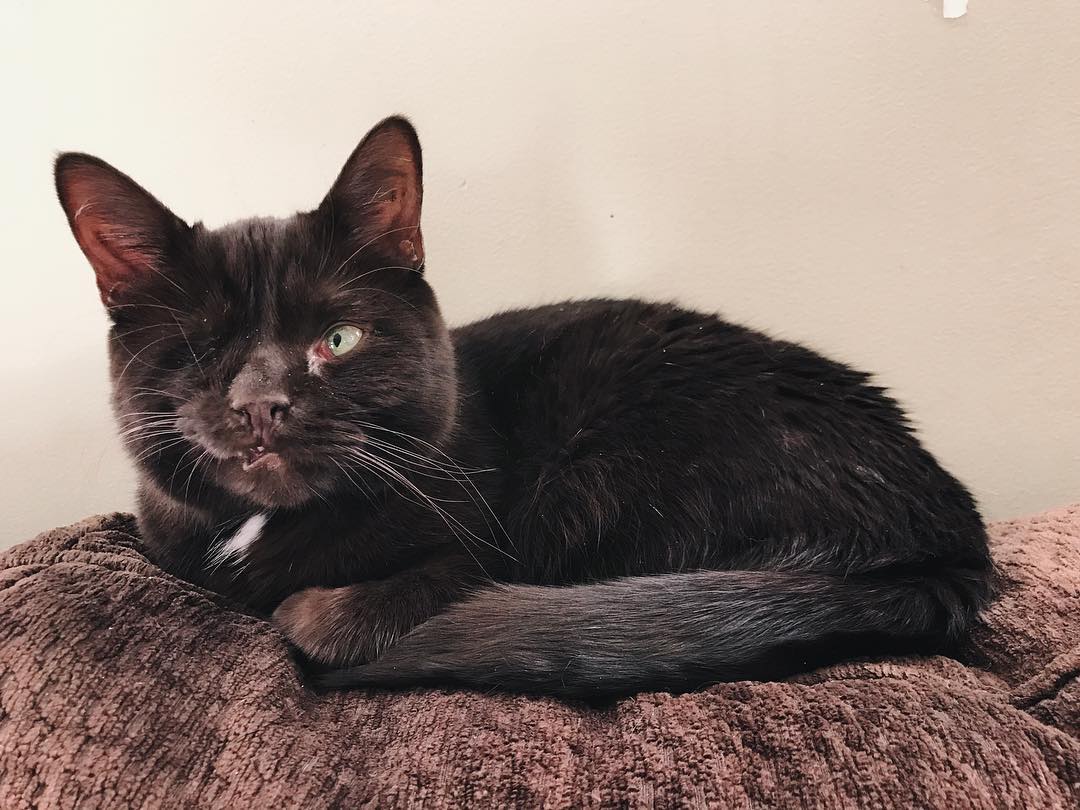 Taylor saw Wesley in the shelter when he had first arrived, and left saddened that she couldn't adopt him at the time, but with no doubt in her mind that someone would take him home.
Much to her surprise, six months later Wesley was still hanging out at the shelter. Taylor adopted the tiny pirate, tucked him under her arm and brought him to his furever home.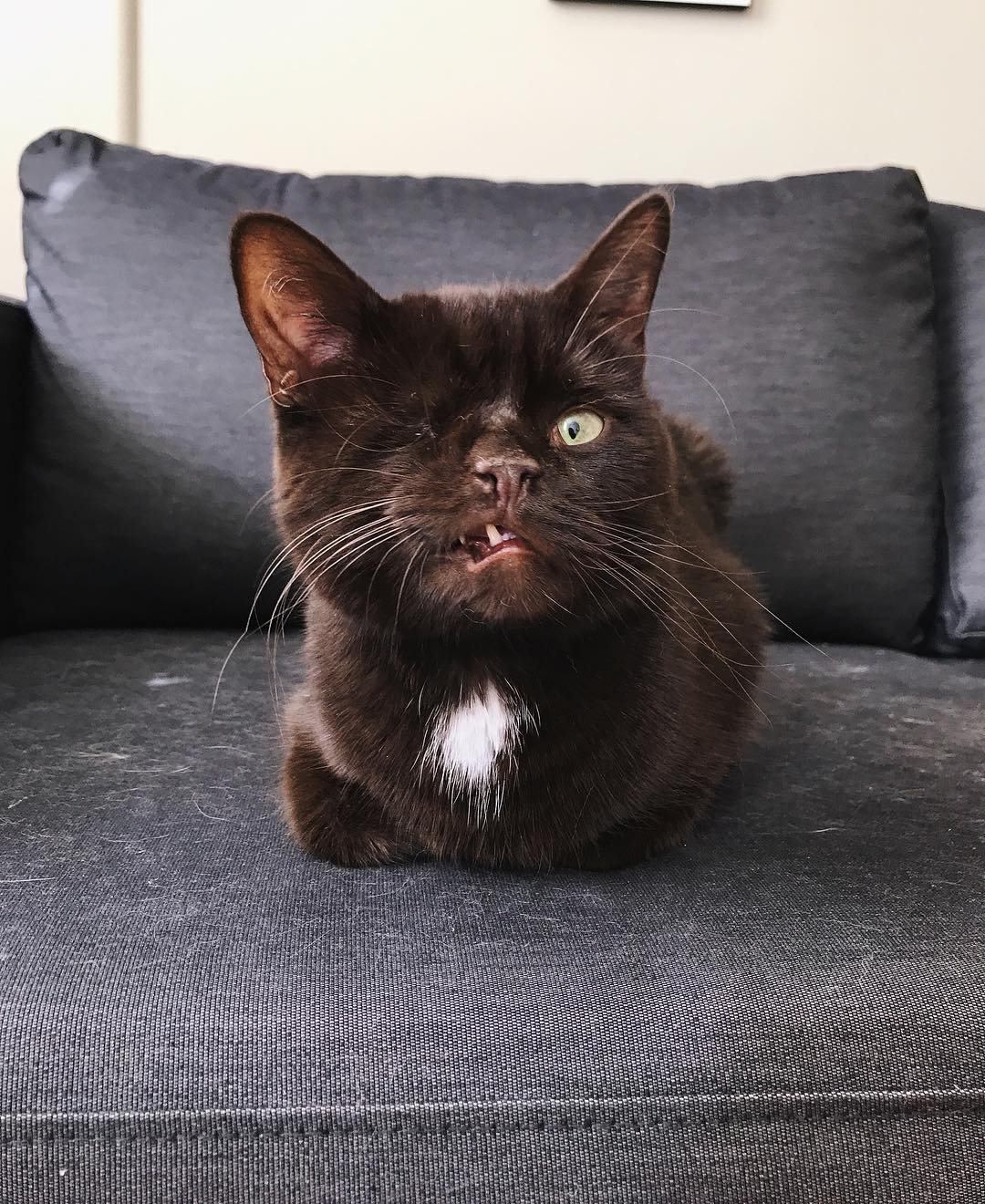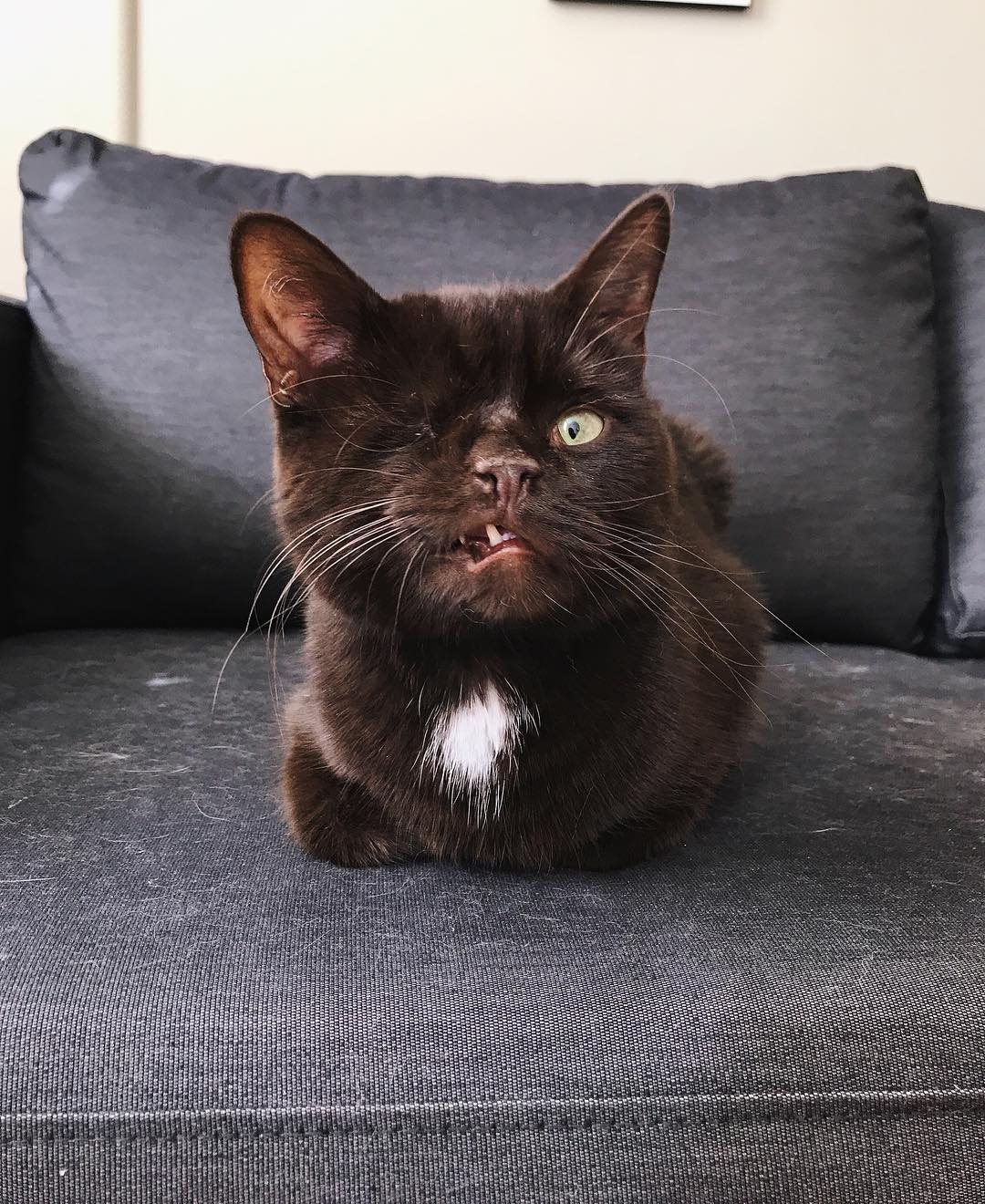 Like his daredevil namesake, Wesley loves going on adventures. Often, he brings his brother Ojas along for the ride. When the family moved into a new apartment, Wesley discovered a hole behind the shower, the dread pirate and his first mate seized the opportunity to explore uncharted territory.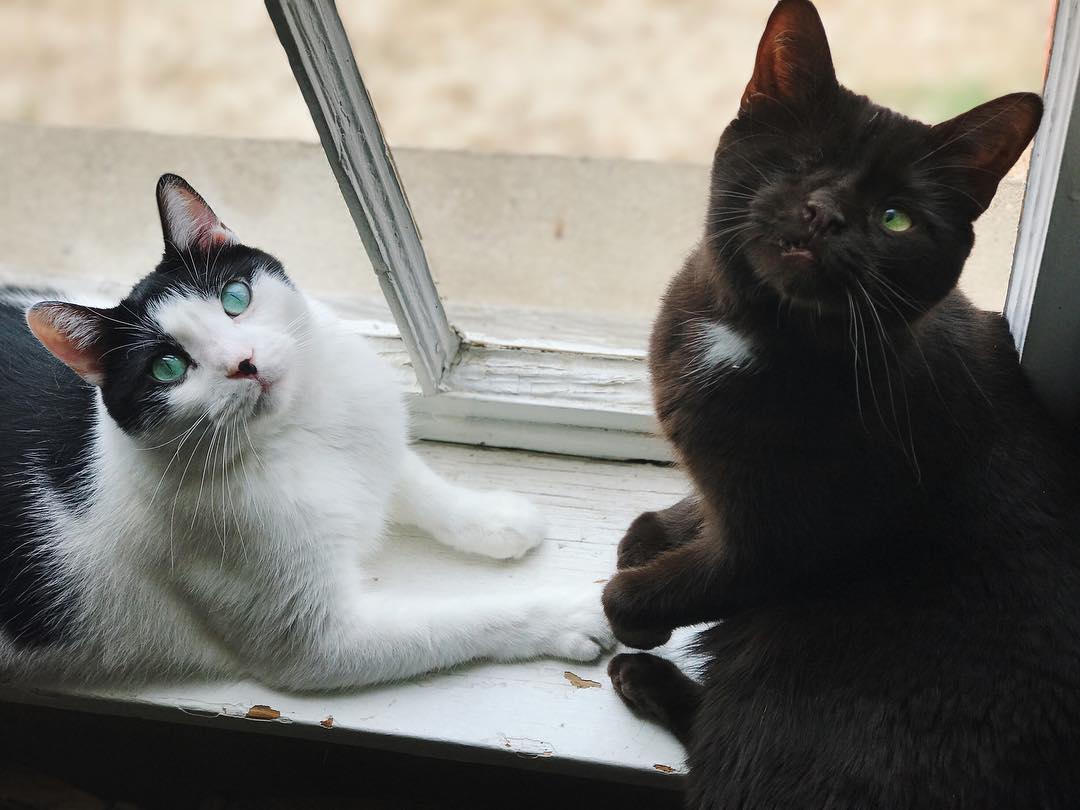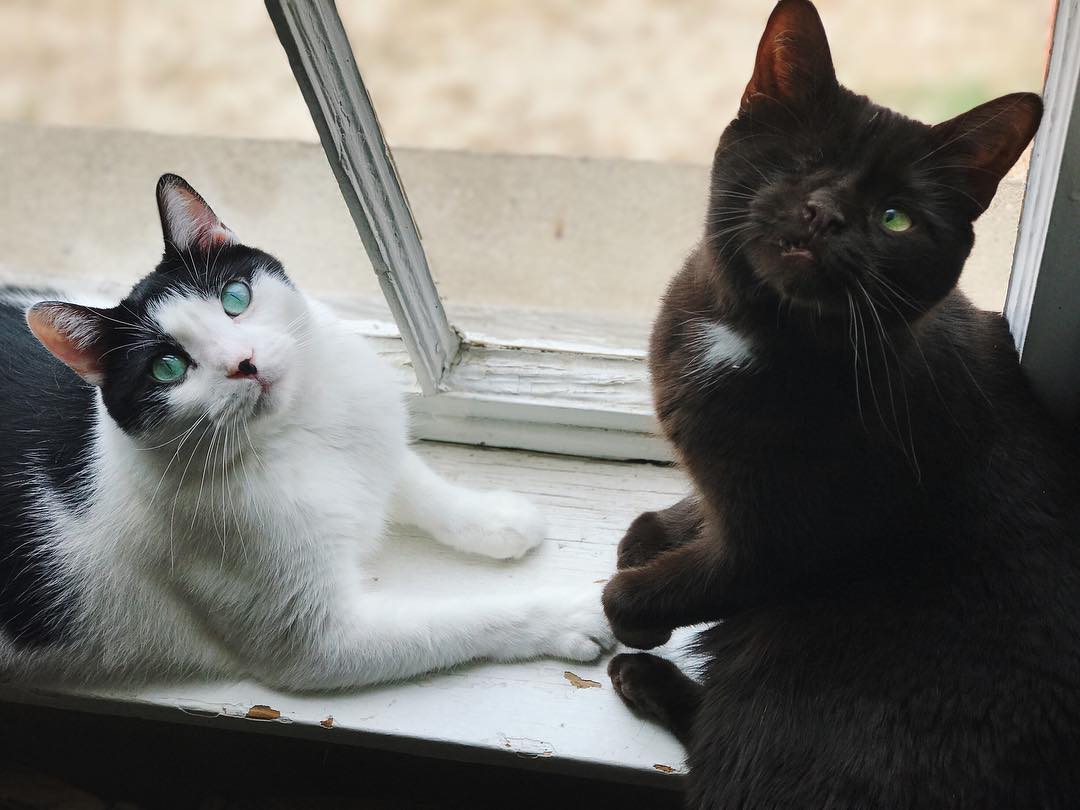 Their plundering crusade was abruptly interrupted when Ojas, who Taylor admits is "much more chubby" than Wesley, fell through the roof of the business below her apartment and "horrified everyone involved." Luckily, Ojas wasn't hurt – Wesley came sauntering casually out of the hole to check on his partner in crime and the two bandits were returned to the apartment.
Taylor states, "I imagine that Wesley was probably the mastermind behind the whole adventure." She's since patched up the adventure-hole, but admits that he's tried to go back ever since, probably in search of some catnip loot.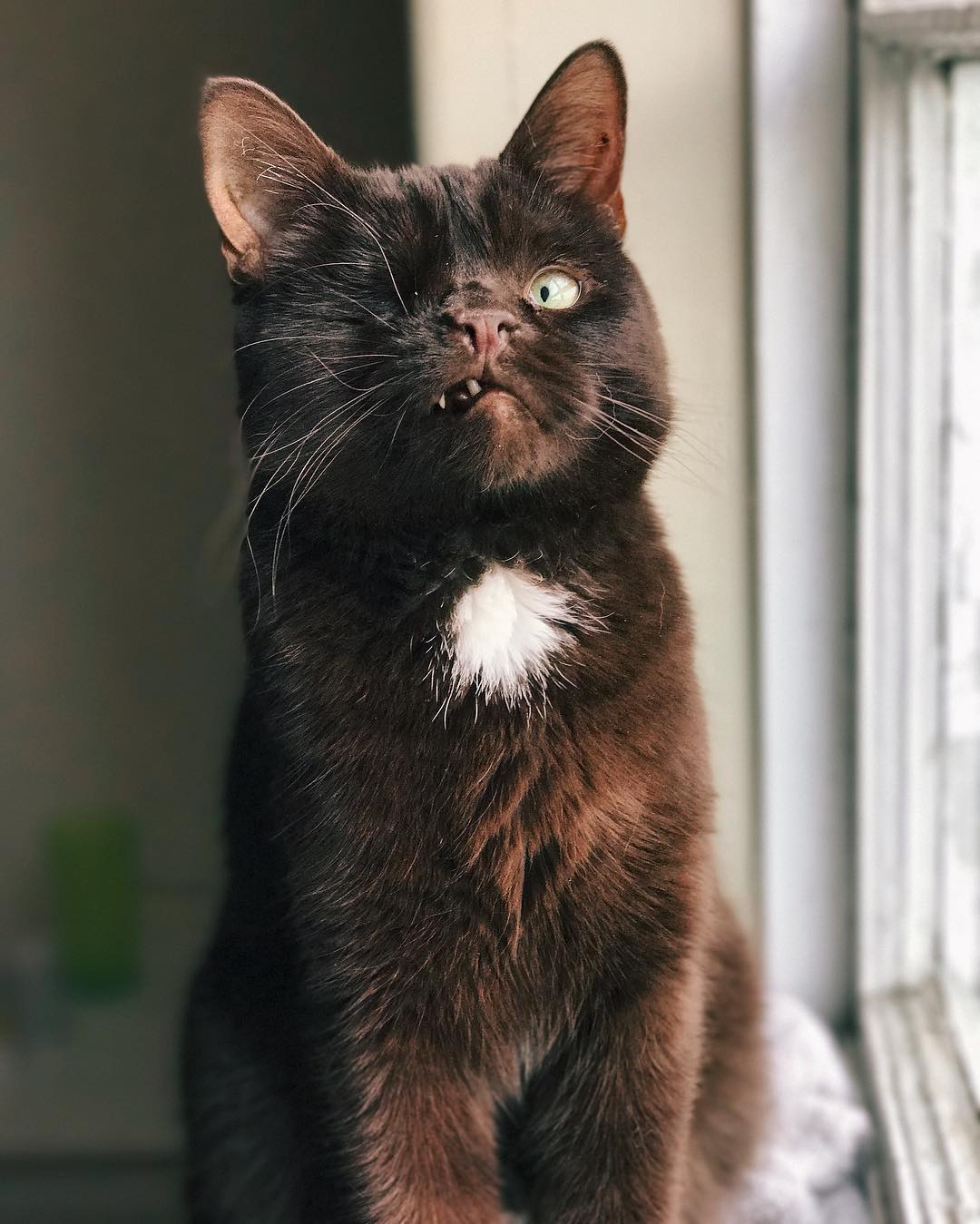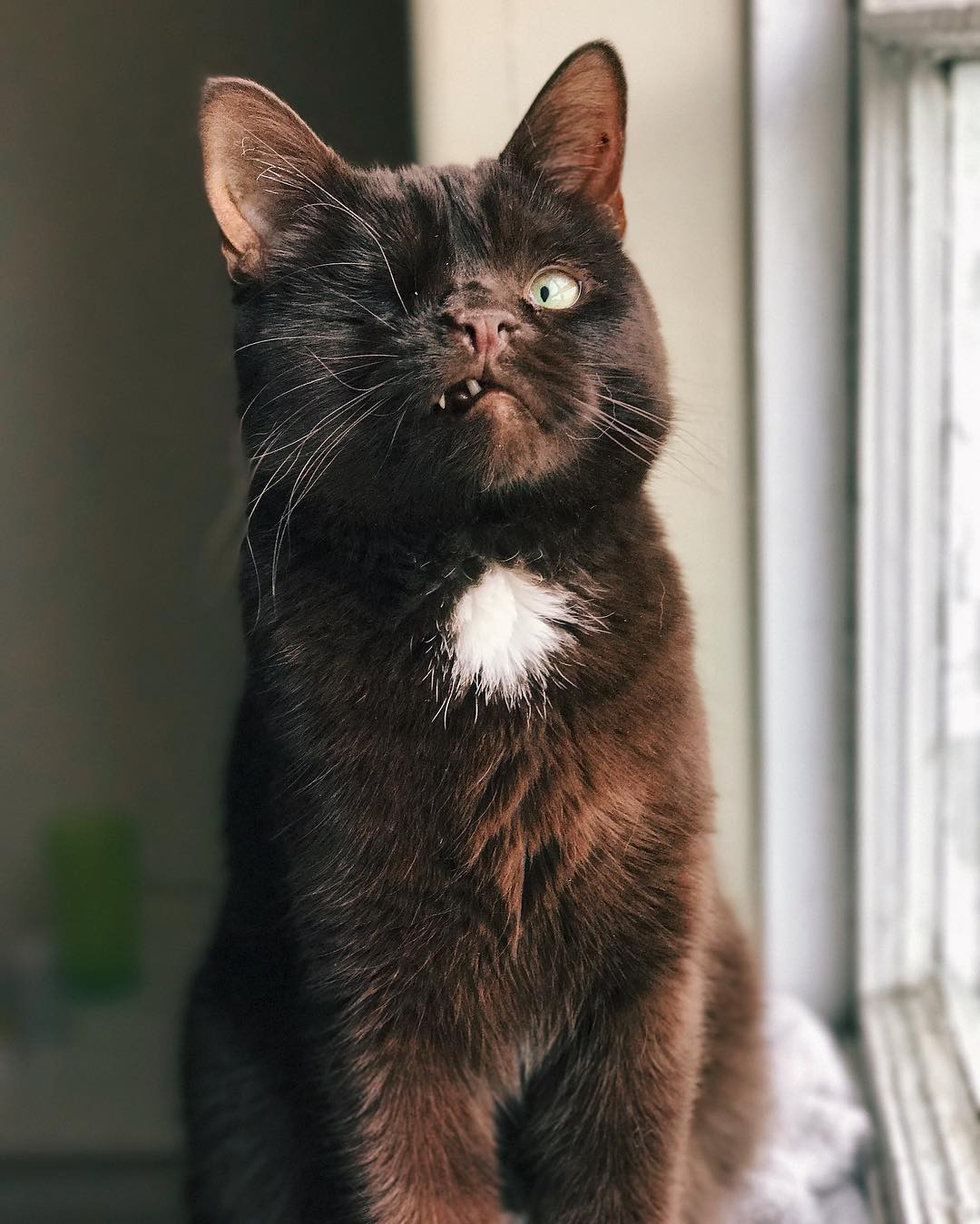 The pussycat buccaneer inspires hope across the world with his survivor story. Taylor receives positive feedback from Wesley's fans. She describes her favourite message as coming from a veteran, "she explained that she really connected with Wesley, because he seemed to have been through a lot, and that she had too. She said that seeing how happy and loving he was, and seeing how much support he had, was really encouraging for her. She said that Wesley's 'flaws' had made her more accepting of her own, and she appreciated him for it."
Warms yer heart, matey! Ok, we're done with the pirate parley. For now. Follow @wesley_the_pirate_cat.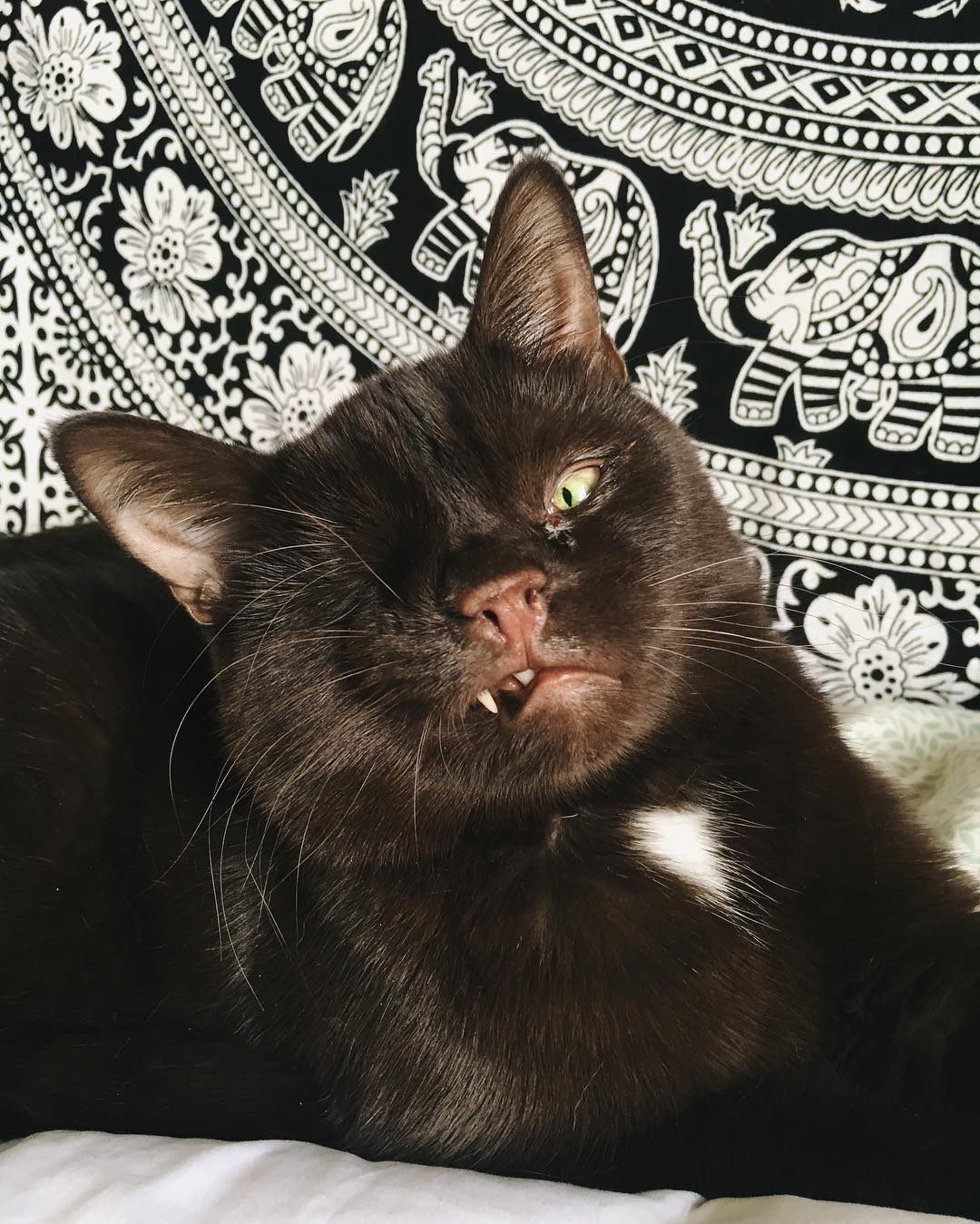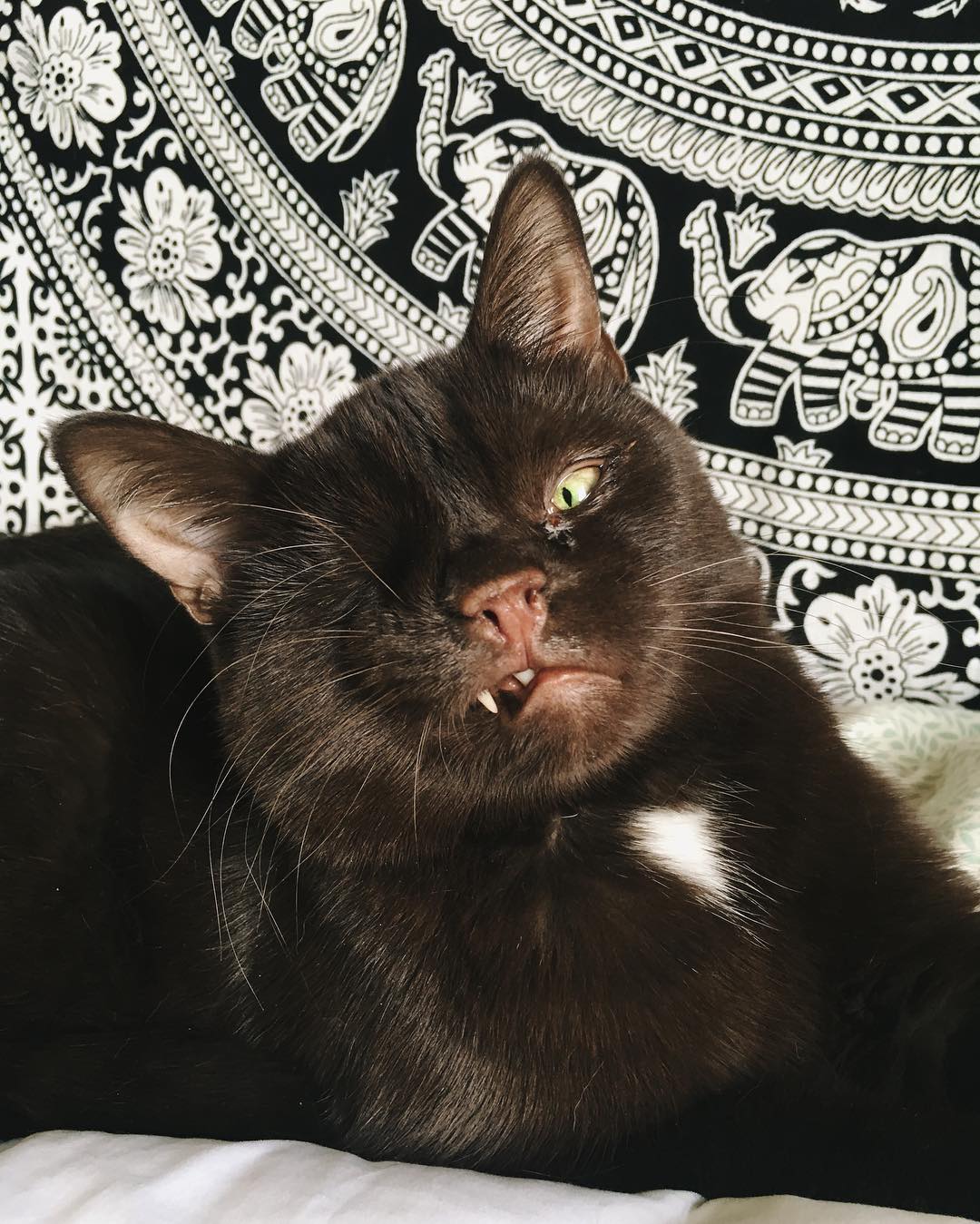 For more inspiring animal tales check out Lil Bunny Sue Roux!