Unlike her dumpster-diving ancestors, Pumpkin the Raccoon exudes class. Her tiny little fingers sift through porcelain-plated berries instead of trash and she sleeps on fine linens. The little rascal lives the good life in The Bahama's with her loving family. Pumpkins humans found her in their backyard with a broken leg after a windstorm. Once it became clear that she was an orphan, the bandit-faced cutie became a permanent part of the family.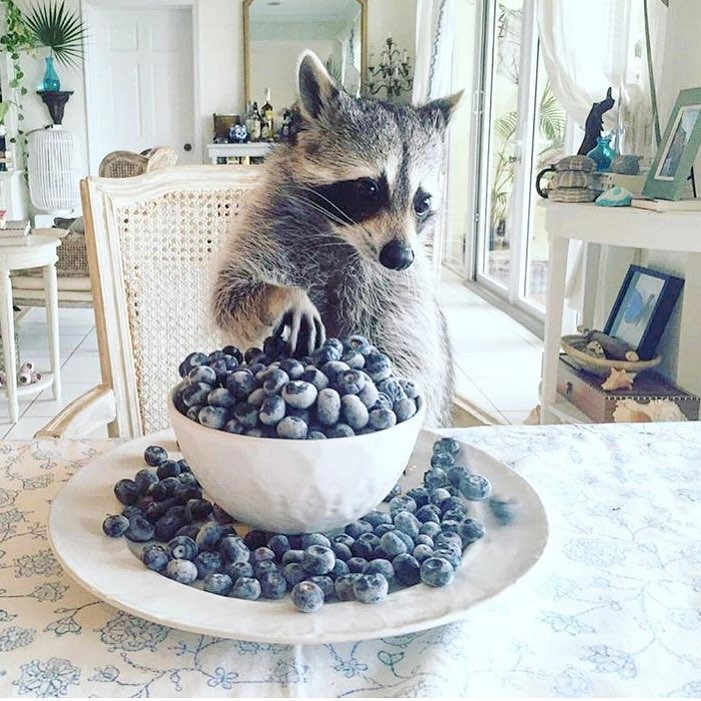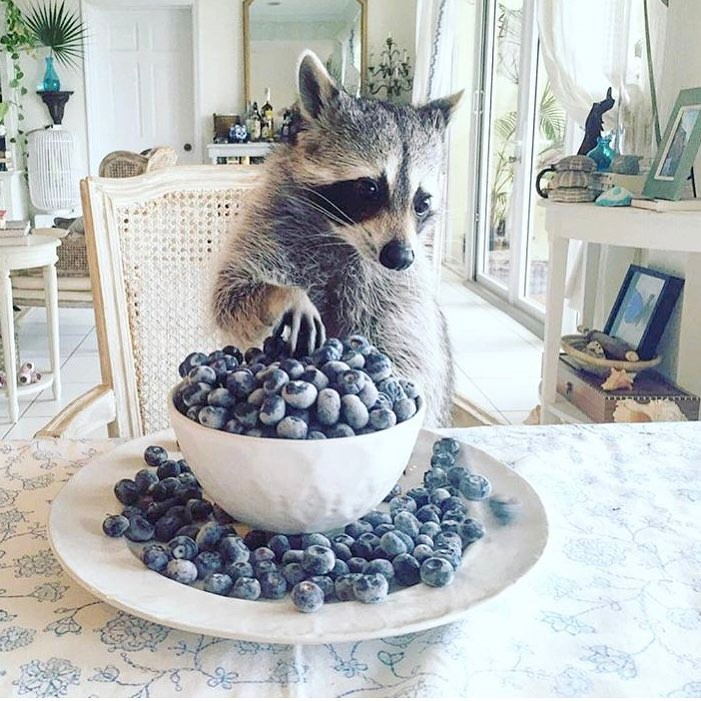 If Pumpkins beautifully photographed Instagram feed (@pumpkintheraccoon) isn't enough for you, she also has her own book, "Pumpkin: The Raccoon Who Thought She Was a Dog" written by mom, Laura Young.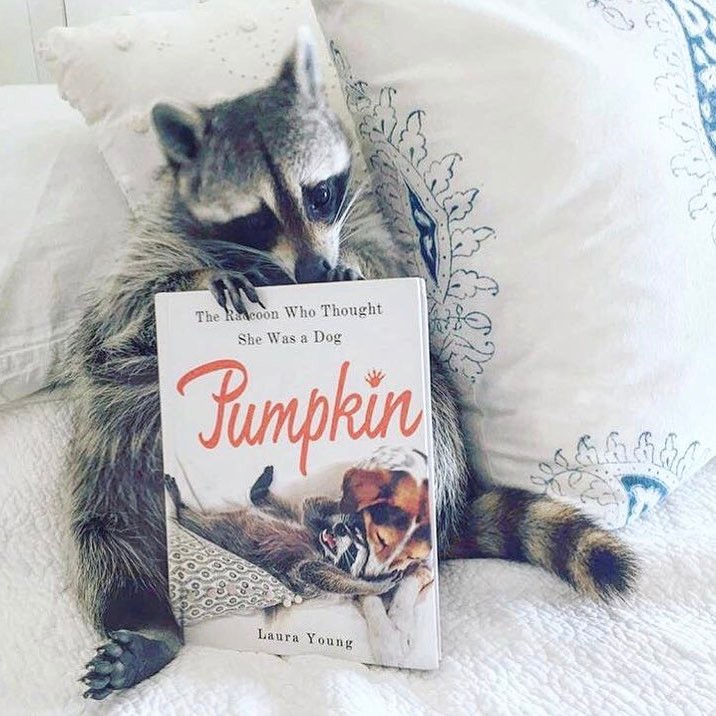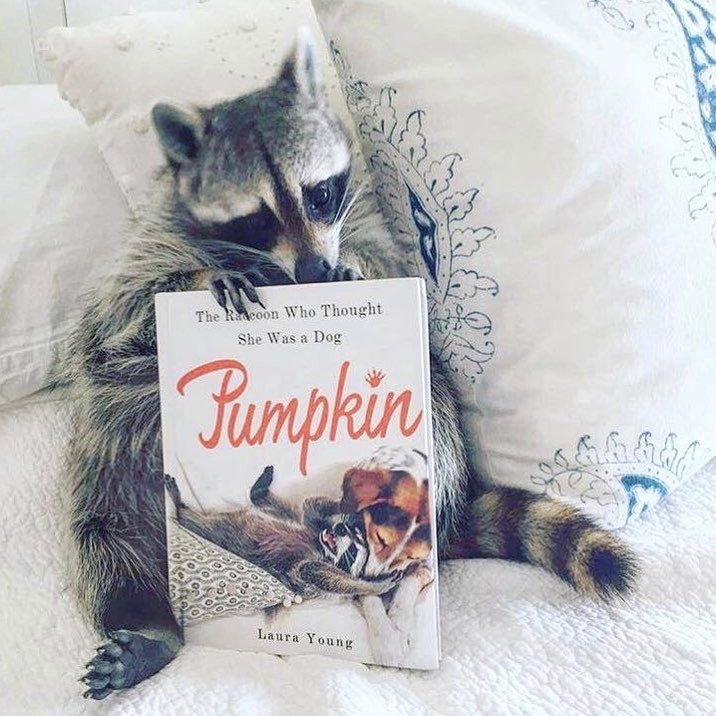 Her two best buddies are a couple of canines named Toffee and Oreo. Pumpkin spends so much time with the potcake rescue dogs that she's started to believe she's a dog herself. Pumpkin plays with them, wrestling and regularly outsmarting the two.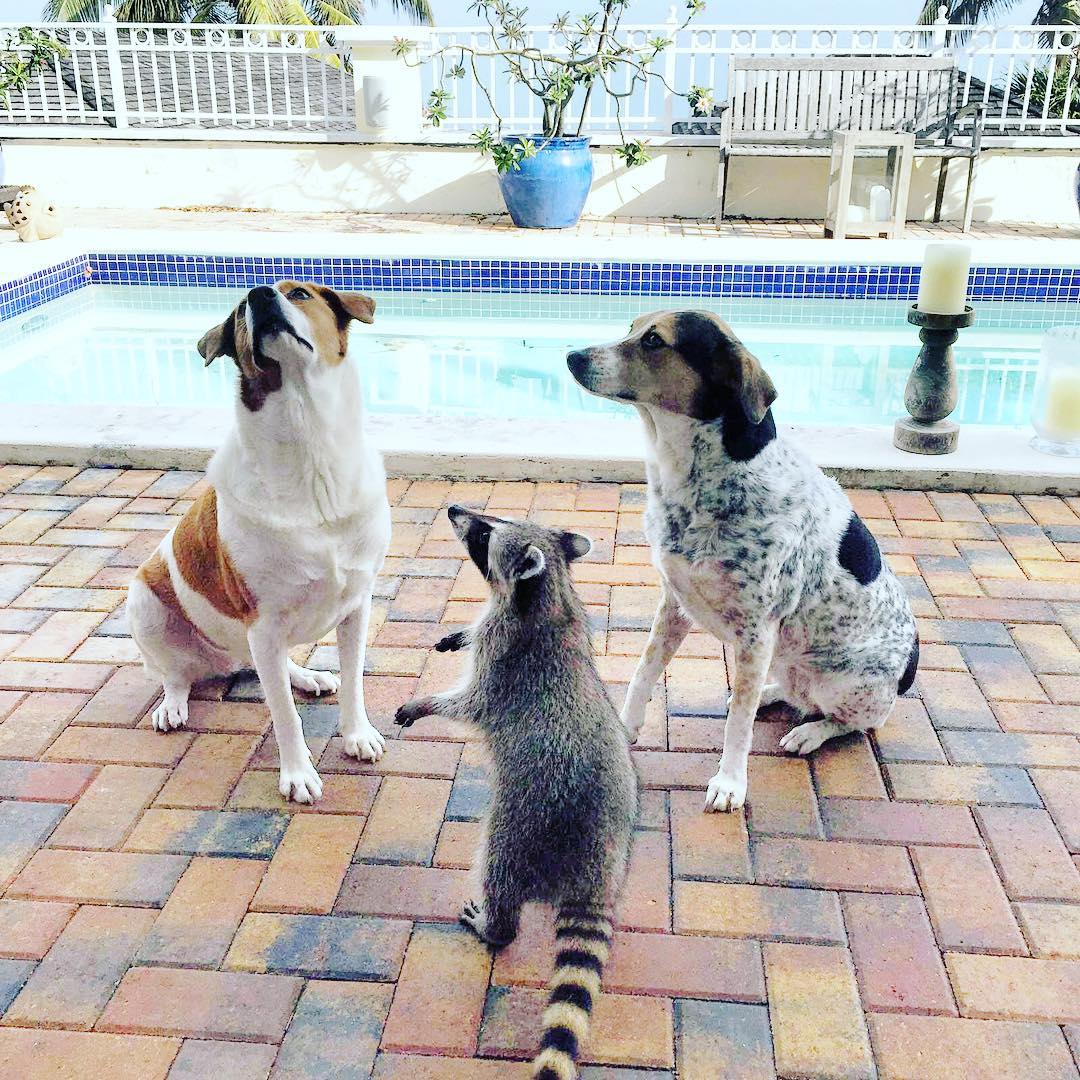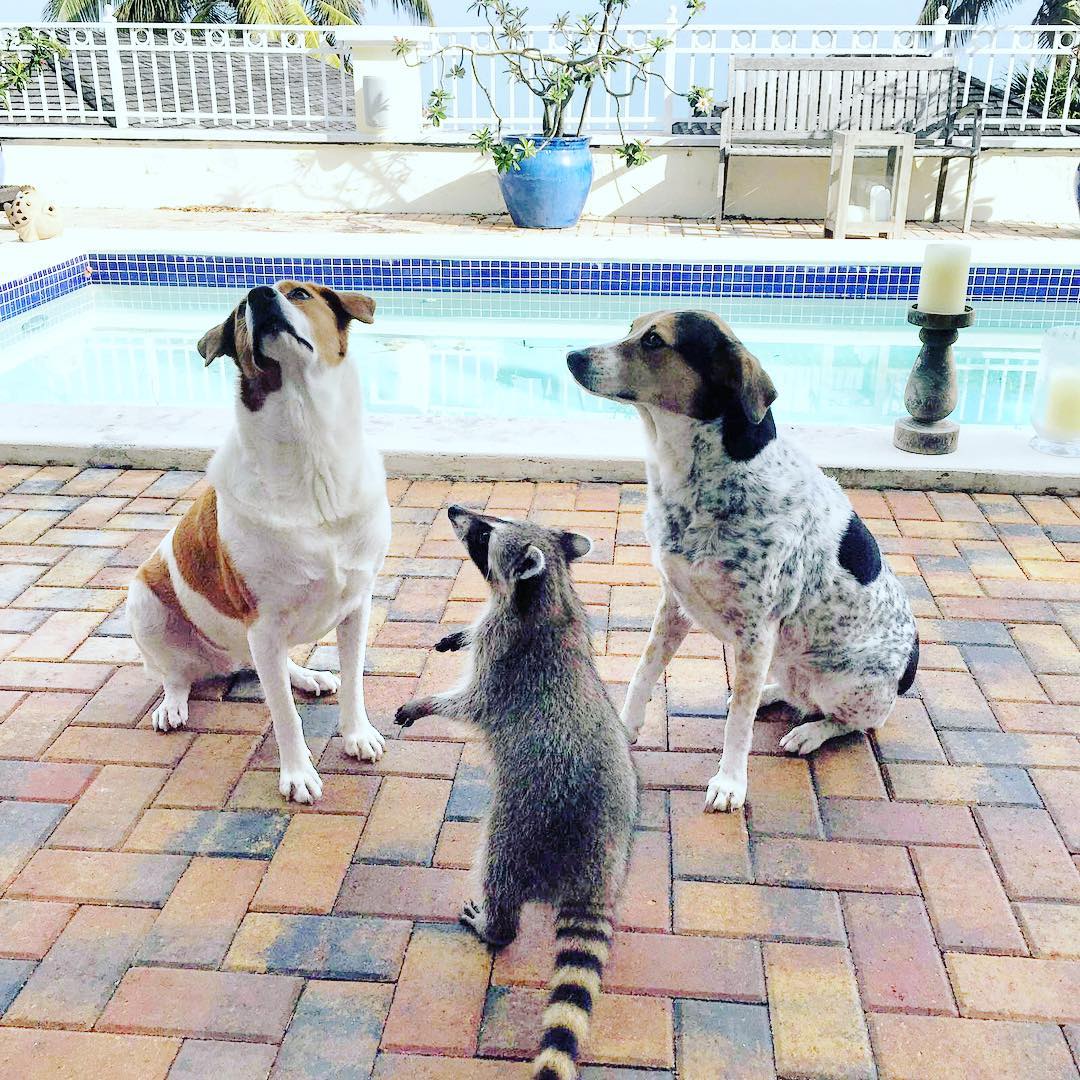 Raccoons are wily little animals who know how to use their dexterous paws. They can lift up garbage can lids and open doors, allowing them to satisfy their less-than-discerning palates. Pumpkins no exception to the rule, and forced the Youngs to baby-proof their kitchen.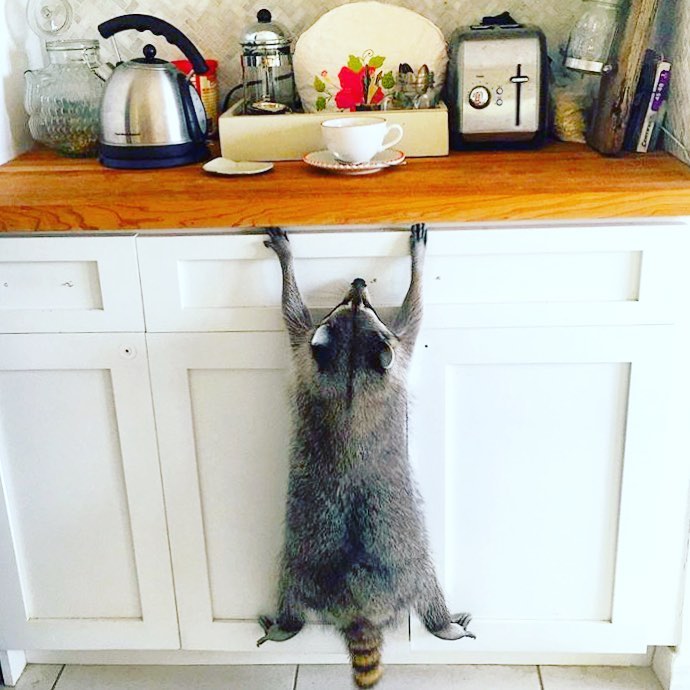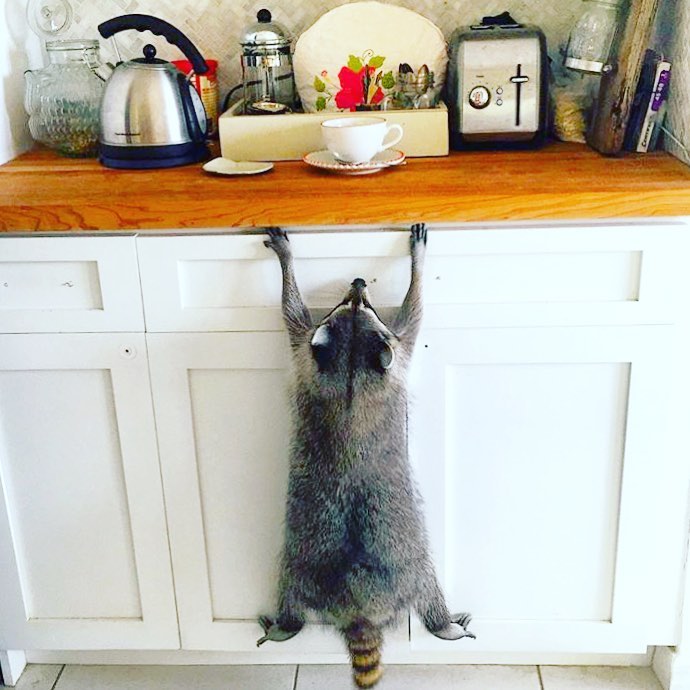 Pump's mischievous streak doesn't stop at pilfering food from the cupboards. Wanting to play with water, she once discovered how to turn on the bathroom tap. The ring-tailed bandit let the water run all night while her parents were sleeping and turned their family home into a water-park. The Youngs woke up to a flood zone.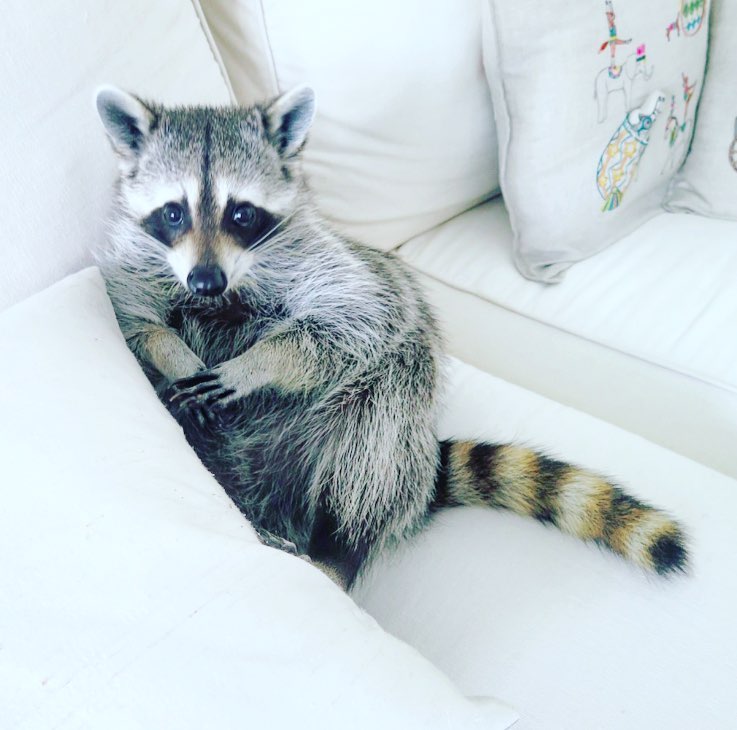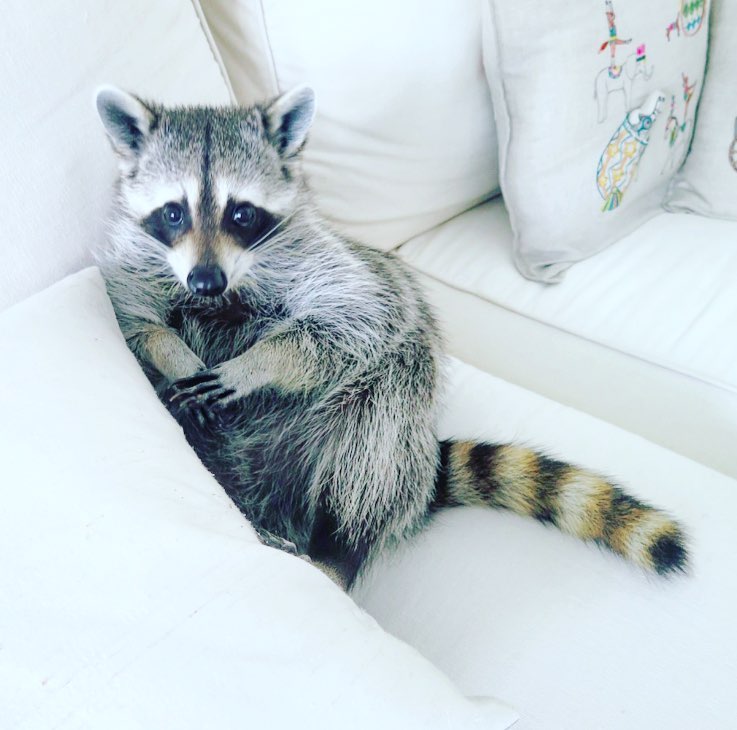 Her favorite snacks are watermelon and sunny-side up eggs. Pumpkin is quite civilized, she knows how to use the toilet, enjoys air conditioning and loves to take baths. The omnivorous rascal can often be found playing outside with Toffee and Oreo or lounging on the couch watchin' some TV. She's more human than animal emotionally but identifies as a dog.