Trainwreckstv (Tyler Niknam)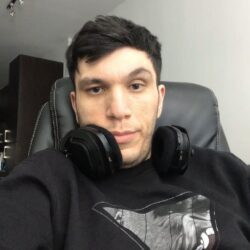 Birthday
December 20, 1990 (32)
Tyler Niknam, better known by his online alias Trainwreckstv, is an American Twitch streamer. He has hosted the Scuffed Podcast on his Twitch channel since 2019.
Niknam began streaming gaming and IRL content in 2015. In late 2020, Niknam began streaming Among Us and quickly gained popularity for his style of play. Trainwreckstv was the second most watched Twitch streamer during the 2020 United States Presidential Election, hitting 607,000 hours watched on election night (18.2% of total hours watched across Twitch). Fellow streamers Hasan Piker and Mizkif ranked at numbers one and three, respectively. On October 6, he won a Code Red Among Us Tournament, taking home the grand prize of $5,000 USD. Digital Trends named Niknam as one of the best Among Us players on Twitch.
In June 2021, Niknam moved to Canada to continue his online gambling streams and to evade U.S cryptocurrency tax laws. Streamers gambling on Twitch gained a lot of attention due to the potential harmful influence that there may be on children. Popular streamer xQc has since stopped gambling on stream after also receiving backlash.
In 2021, Niknam was the second highest earning slot streamer on Twitch with over 1.6M Followers.