Dr. Alpine is a snow-white adventure cat that leads an actioned-packed life of hiking, swimming, camping, skiing, and paddleboarding.
His latest adventure had him serving as his human's ring bearer, complete with a cruise in a classic Benz!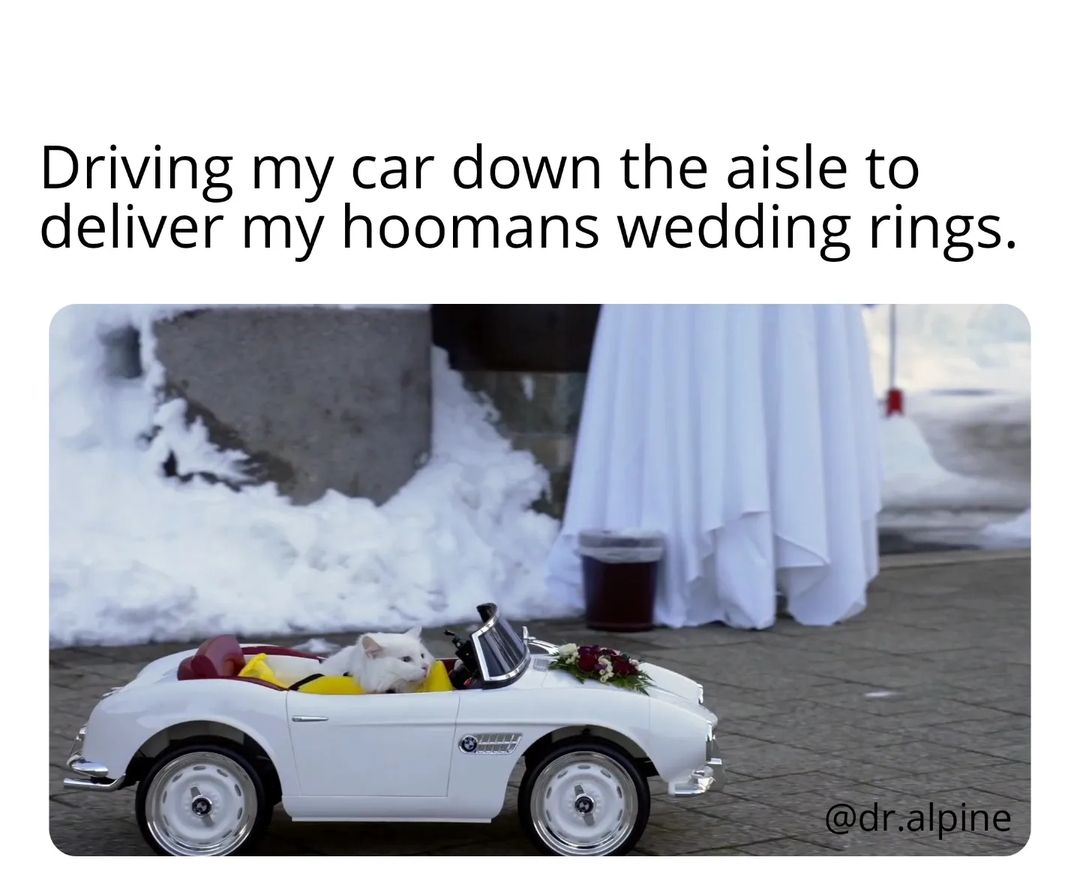 The adorable viral video already has over 12 million views and almost half a million likes.
Like with his other adventures, Dr. Alpine makes it look easy. But it takes dedication, training, and the proper care and supervision from his humans. And despite the haters' claims in the comments, no Dr. Alpine doesn't use performance-enhancing drugs!
And here are some lovely photos of the newlyweds and their furbaby.
Follow @dr.alpine on Instagram. And for another courageous kitty, check out our interview with Poseidon the Bengal Cat: Adventures from Oceans to Mountains.