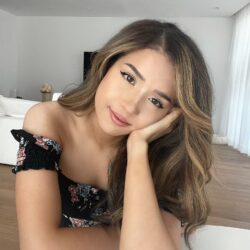 Birthday
May 14, 1996 (27)
Imane Anys, known by her creator name Pokimane, is a Moroccan-Canadian Twitch streamer, YouTube content creator, gaming influencer, and online personality. Pokimane gained a following through her live streams on Twitch, broadcasting video game content, most notably in Fortnite and League of Legends. She is a member of OfflineTV, an online social entertainment group of content creators.
Pokimane first gained recognition on Twitch for her streams of games like "League of Legends" and "Valorant." Her streams are known for their interactive nature, engaging gameplay, and humorous commentary, and she has built a loyal following of viewers who tune in to watch her play and interact with them. She has also collaborated with several other prominent Twitch streamers, including Disguised Toast, Michael Reeves, Sykkuno, Valkyrae, HasanAbi, and LilyPichu, and has appeared on their streams as a guest.
Pokimane has also gained popularity on YouTube, where she has over six million subscribers. She creates a variety of content on her channel, including vlogs, gaming videos, and reaction videos. Her content is known for its relatable and entertaining nature, and she has become a beloved figure in the online community.
She had a role in the movie Free Guy (2021) with Ryan Reynolds, Taika Waititi, Joe Keery, and Jodie Comer.