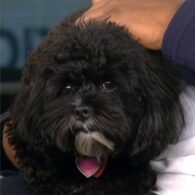 Kathie Lee (Dog)
Anthony Mackie has a little black dog which he jokingly named Kathie lee, but didn't reveal her real name. Mackie was interviewed on the morning show Today with hosts Hoda Kotb and Kathie Lee Gifford in 2013. A friend of Mackie's noticed his puppy looked exactly like Hoda's puppy named Blake, so Mackie brought her along. Macke joked that he named his pup "Hoda" but then after finding out about Blake, he joked he changed his pup's name to Kathie Lee.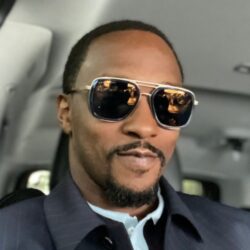 Birthday
September 23, 1978 (45)
Anthony Dwane Mackie is an American actor born on September 23, 1978. He's most well-known for portraying Falcon/Sam Wilson in the Marvel Cinematic Universe, playing opposite to Chris Evans as Captain America. His first acting appearance was in 8 Mile (2002) with Eminem, Mekhi Phifer, and Brittany Murphy. Other acting highlights include Brother to Brother (2004), Million Dollar Baby (2004) with Clint Eastwood, Hillary Swank, and Morgan Freeman, Eagle Eye (2008) with Shia LaBeouf, The Hurt Locker (2008) with Jeremy Renner, Pain & Gain (2013) with Dwayne Johnson and Mark Wahlberg, and Synchronic (2019) with Jamie Dornan.