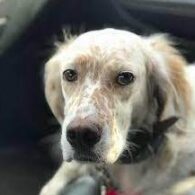 Gigi and Camacho
Action Bronson Show adopted two rescued English Setters from Turkey in January 2018. The dogs appeared at an auction The Untitled Action Bronson Show where Bronson decided to adopt them.
"THE DOGS WE RESCUED FROM TURKEY SHOWED UP AT THE UNTITLED ACTION BRONSON SHOW @bronsonshow IN BROOKLYN," Bronson wrote on Instagram. "THEY ARE GONNA HAVE THE BEST LIFE EVER MADE. 11:30pm @viceland SPECIAL THANK YOU TO MY BROTHER @marcdejesus FOR SCOOPING THEM UP AT JFK INTERNATIONAL."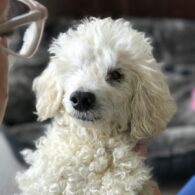 Coco
Action Bronson had a dog named Coco that passed away in 2017. The news was shared through an Instagram post for Bronson's fans.
"IT BREAKS MY HEART TO ANNOUNCE THE PASSING OF AN ABSOLUTE LEGEND. COCO IS SO MUCH MORE THAN A DOG. HE IS OUR TEACHER OUR HEALER AND OUR SPIRITUAL DIRECTOR. I LOVE HIM AND MISS HIM MORE THAN I COULD EVEN HANDLE. HE WENT WITH A STOMACH FULL OF THE FINEST JAPANESE A5 BEEF THAT COULD POSSIBLY BE OBTAINED A MIND FULL OF SOUR BEING HELD BY HIS PARENTS. THIS MAN COULD NEVER BE REPLACED. 1999-2017"
Ariyan Arslani, better known by the stage name Action Bronson, is an American rapper and television presenter. In August 2012, he signed with Warner Bros. Records, but was later moved to the Atlantic Records-distributed label Vice Records.