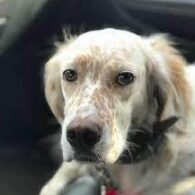 Gigi and Camacho
Action Bronson Show adopted two rescued English Setters from Turkey in January 2018. The dogs appeared at an auction The Untitled Action Bronson Show where Bronson decided to adopt them.
"THE DOGS WE RESCUED FROM TURKEY SHOWED UP AT THE UNTITLED ACTION BRONSON SHOW @bronsonshow IN BROOKLYN," Bronson wrote on Instagram. "THEY ARE GONNA HAVE THE BEST LIFE EVER MADE. 11:30pm @viceland SPECIAL THANK YOU TO MY BROTHER @marcdejesus FOR SCOOPING THEM UP AT JFK INTERNATIONAL."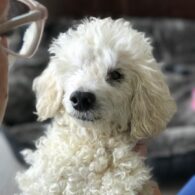 Coco
Action Bronson had a dog named Coco that passed away in 2017. The news was shared through an Instagram post for Bronson's fans.
"IT BREAKS MY HEART TO ANNOUNCE THE PASSING OF AN ABSOLUTE LEGEND. COCO IS SO MUCH MORE THAN A DOG. HE IS OUR TEACHER OUR HEALER AND OUR SPIRITUAL DIRECTOR. I LOVE HIM AND MISS HIM MORE THAN I COULD EVEN HANDLE. HE WENT WITH A STOMACH FULL OF THE FINEST JAPANESE A5 BEEF THAT COULD POSSIBLY BE OBTAINED A MIND FULL OF SOUR BEING HELD BY HIS PARENTS. THIS MAN COULD NEVER BE REPLACED. 1999-2017"
Action Bronson (real named Ariyan Arslani) is an American rapper, chef, and television personality from Queens, New York. Born to an Albanian Muslim family, he started his career as a gourmet chef in several restaurants throughout New York City. However, he eventually turned his attention to music and began pursuing his passion for rapping.
Action Bronson first gained attention with the release of his debut mixtape, "Dr. Lecter," in 2011. He quickly built a fan base with his unique style, which blends old-school hip hop with comedic lyrics and references to food. He has since released several successful albums and mixtapes, including "Blue Chips," "Rare Chandeliers," and "Mr. Wonderful."
Throughout his career, Action Bronson has collaborated with a variety of artists from different genres. He has worked with fellow rappers such as A$AP Rocky, Chance the Rapper, and Rick Ross, as well as musicians like Mark Ronson and The Alchemist. He has also made appearances on television shows, including "The Eric Andre Show" and "Late Night with Seth Meyers."