If you're a football fan, you're probably pretty pumped to see the Philadelphia Eagles and the Kansas City Chiefs play this Super Bowl Sunday. And if you're also a fan of dogs, you've come to the right place! We've rounded up the good boys and girls who have their humans competing for the 2023 Super Bowl. Let's take a look below:
Patrick Mahomes – Kansas City Chiefs
Chiefs QB Patrick Mahomes has two good boys waiting at home for him. A Pittbull named Steel and a Cane Corso named Silver. The pair are pretty popular on Instagram with over 200,000 followers, which gives him an advantage over Eagles QB Jalen Hurts who doesn't even have a dog to be on Instagram.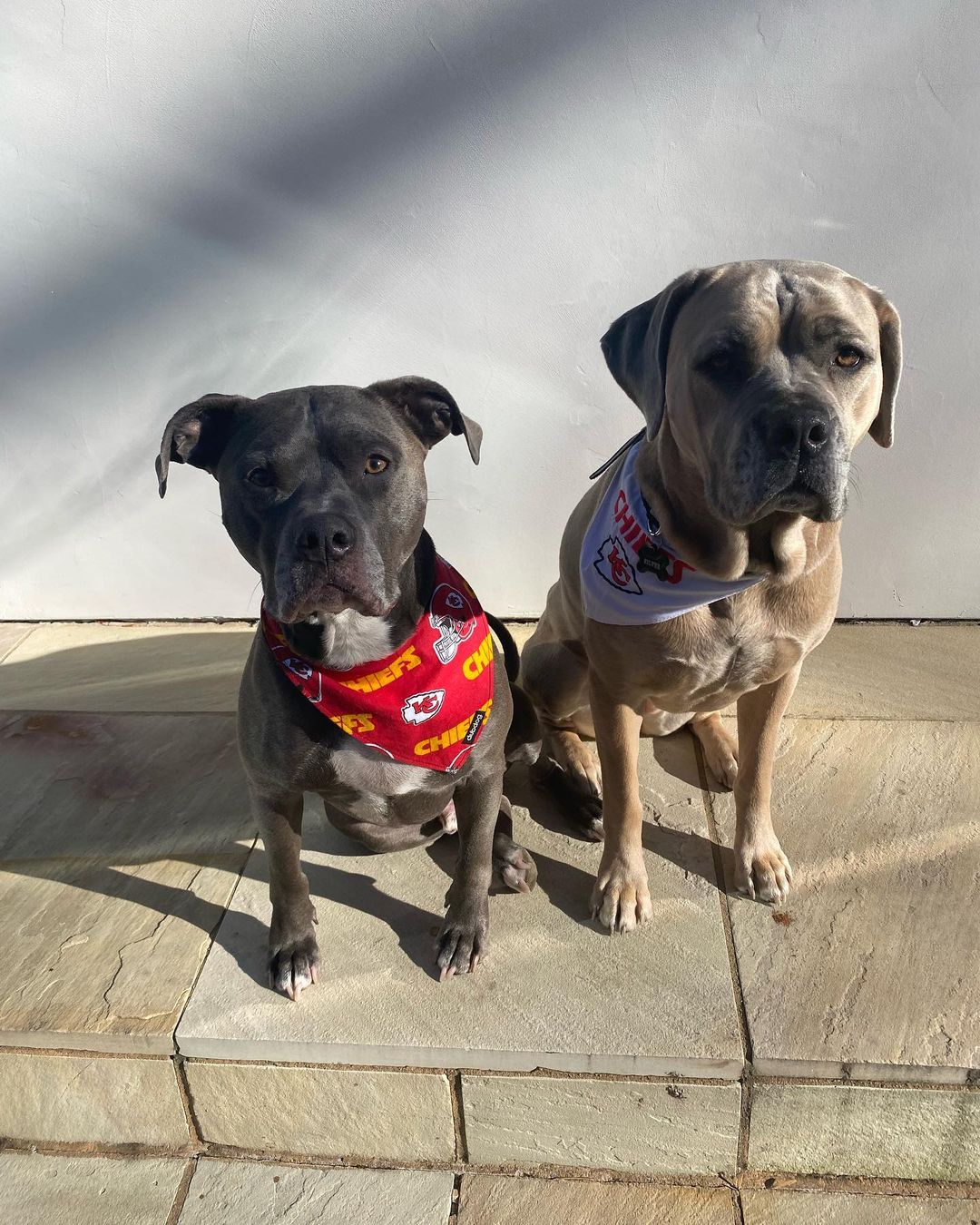 Creed Humphrey – Kansa City Chiefs
Creed Humphrey is a devoted advocate for rescue dog adoption. He even fundraises for SPAR, his hometown's pet rescue, which is where he got his dog Beau from.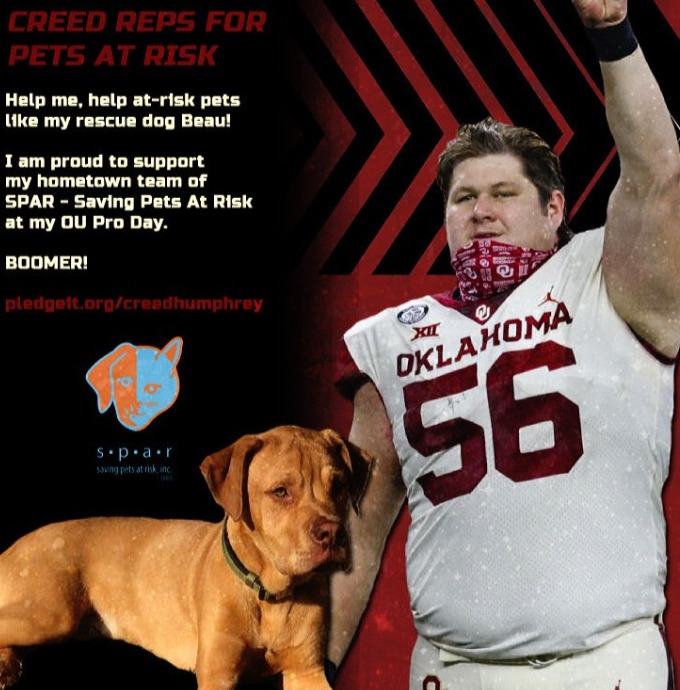 Travis Kelce – Kansa City Chiefs
Travis Kelce has a Pomeranian-Husky mix named Chauncey and a Goldendoodle named Rambo.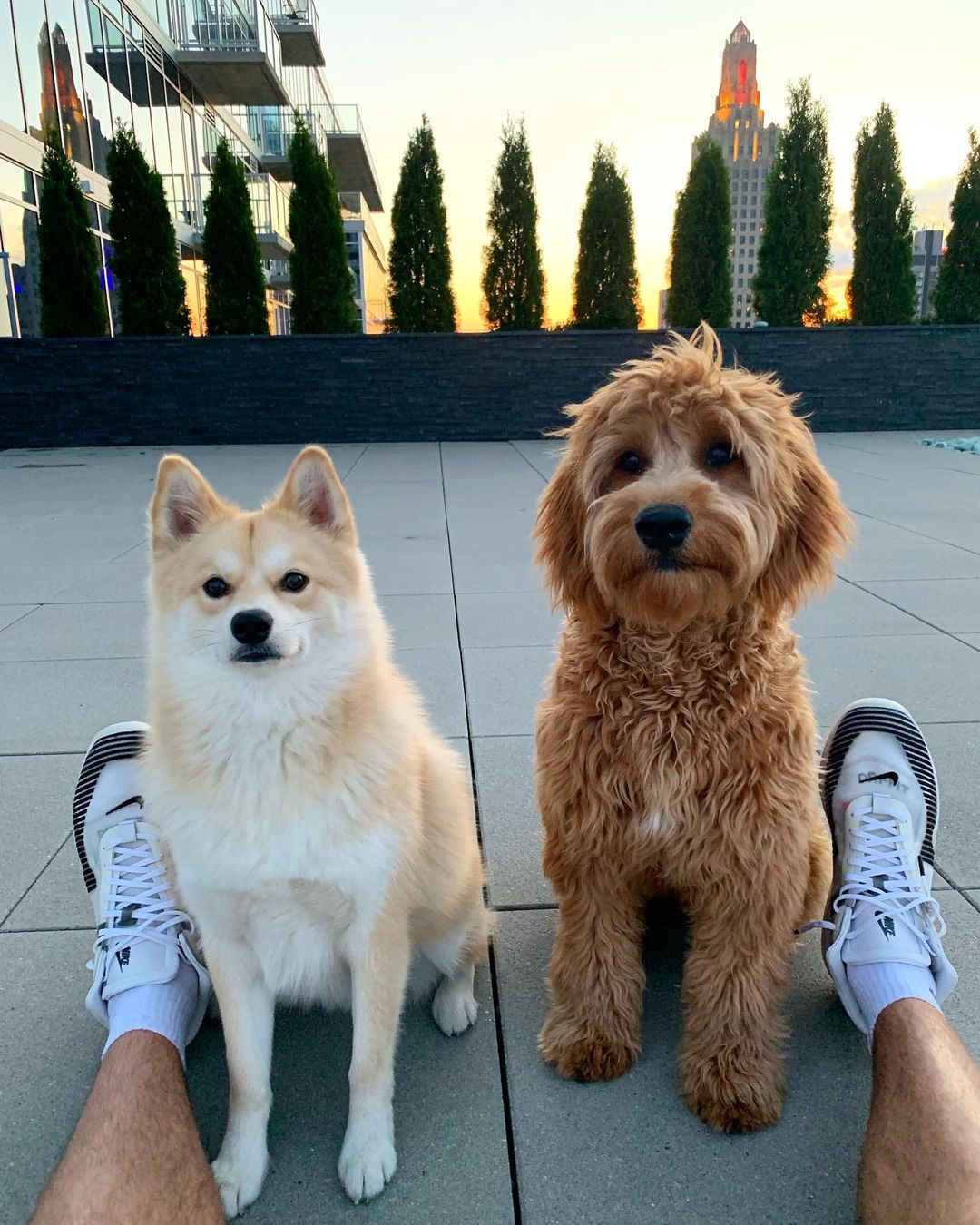 Jason Kelce – Philadelphia Eagles
Jason Kelce has two huge Irish Wolfhounds named Winnie and Baloo. Jason and Travis will also be the first brothers to ever play against each other in the Super Bowl. Wonder if their four dogs ever get as competitive over a game of fetch?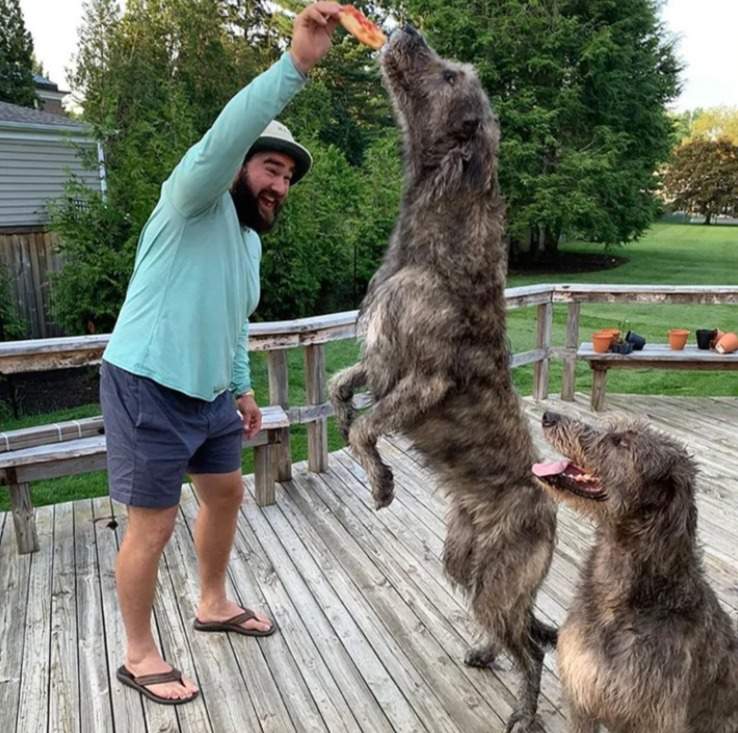 A. J. Brown – Philadelphia Eagles
We're sad to say that Bentley the pitbull passed away in September 2022, but will be watching A. J. Brown play from over the Rainbow Bridge.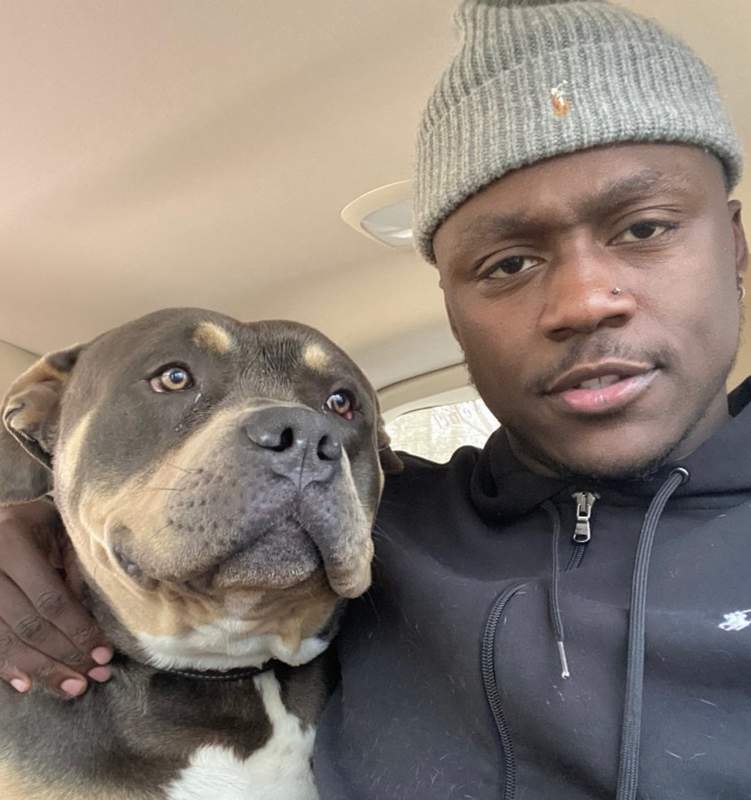 Darius Slay – Philadelphia Eagles
Darius Slay has two Cane Corsos, with the puppy joining his family in June 2021.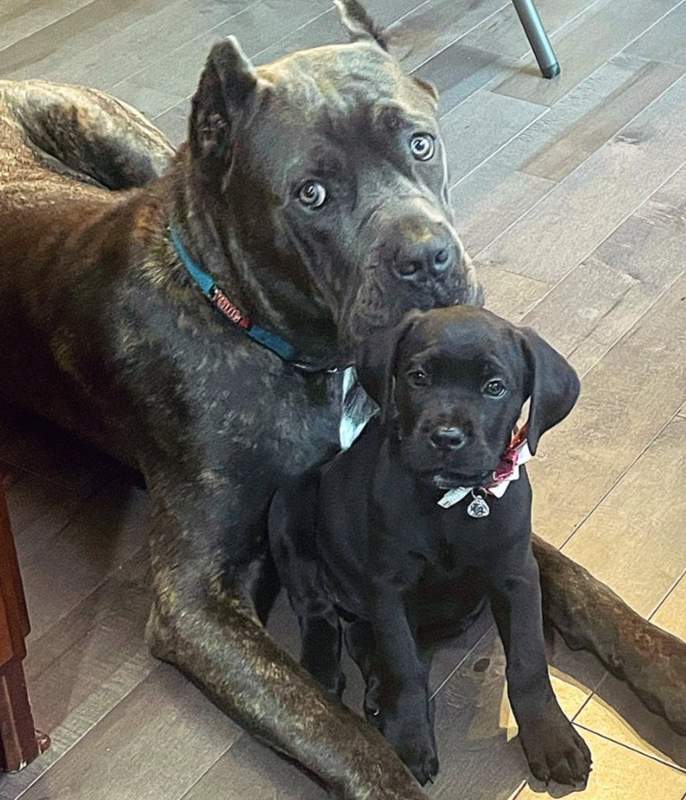 Lane Johnson – Philadelphia Eagles
Lane Johnson doesn't have a dog, but he does know Big Dogs Gotta Eat.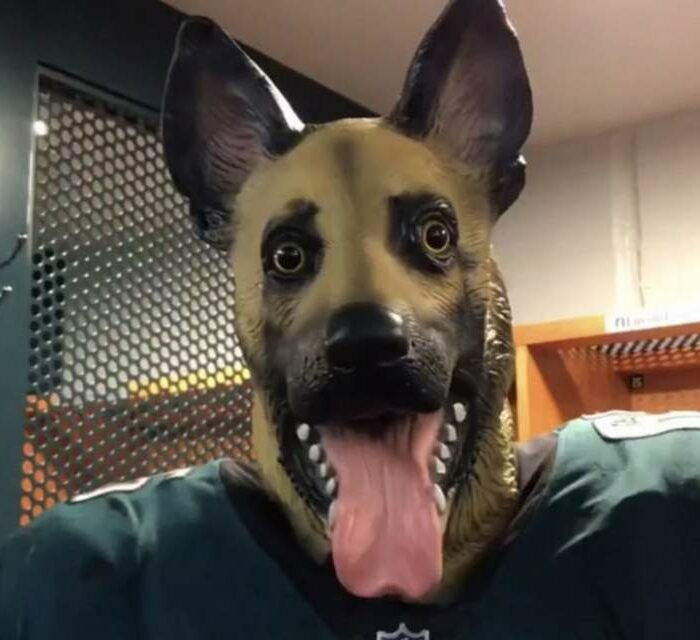 BONUS: Rihanna
with Rihanna performing at the halftime show, we're including her as a bonus. She has a Maltipoo named Oliver and a Pomeranian named Pepe. Fun fact about Pepe, Rihanna found him as a puppy abandoned in a Hollywood club bathroom and decided to take him home.