 No Pets (Bruno Campos)
Bruno Campos does not have any reported pets.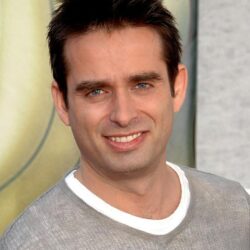 Birthday
December 3, 1973 (49)
Bruno Campos is a well-regarded Brazilian-American actor, recognized primarily for his starring role as Dr. Quentin Costa in the popular TV series "Nip/Tuck."
Bruno Campos' acting portfolio is characterized by its versatility, spanning both television and film in genres ranging from comedy to drama. He first stepped into the spotlight with the legal drama "Chicago Hope," where he portrayed the character of Dr. Eddie Dorset. However, it was his role in the hit series "Nip/Tuck" as the suave plastic surgeon Dr. Quentin Costa that truly propelled him into the public eye. Besides this, Campos played the character of Massimo in the hit movie "The Princess Diaries 2: Royal Engagement." Another notable performance was his voice acting role as Prince Naveen in the Disney animated film "The Princess and the Frog."
Campos' career has been marked by significant collaborations with other actors, directors, and artists. In "Nip/Tuck," he worked closely with actors like Julian McMahon and Dylan Walsh. His role in "The Princess Diaries 2" allowed him to share the screen with revered Hollywood talents like Julie Andrews and Anne Hathaway. His voice acting role in "The Princess and the Frog" had him working in tandem with Anika Noni Rose, Oprah Winfrey, and Keith David. In the realm of TV series, his appearances on "ER" had him acting alongside Noah Wyle and Julianna Margulies, while his role in "Private Practice" had him working with renowned TV actors like Kate Walsh and Tim Daly.
Over the years, Bruno Campos' performances have garnered him a number of distinctions. Notably, for his role in "Nip/Tuck," he was nominated for the Screen Actors Guild Award for Outstanding Performance by an Ensemble in a Drama Series in 2005. His voicing of Prince Naveen in "The Princess and the Frog" won him the Annie Award for Voice Acting in a Feature Production in 2010.