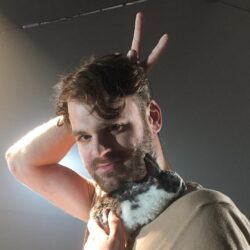 Birthday
May 16, 1985 (38)
Alex Pall is one half of the American DJ and production duo, The Chainsmokers. The group, which was formed in 2012, has taken the music world by storm with their unique sound and style, combining elements of pop, EDM, and hip-hop.
Before forming The Chainsmokers, Alex Pall was working as a professional DJ in New York City, playing at various clubs and events. It was during this time that he met his future bandmate, Andrew Taggart, who was also pursuing a career in music.
The two musicians quickly hit it off and began producing music together, releasing their debut single "Erase" in 2012. However, it wasn't until the release of their 2014 single "Selfie" that they gained widespread attention and success, reaching the top 20 of the US Billboard Hot 100.
Since then, The Chainsmokers have released numerous chart-topping hits, including "Closer," "Don't Let Me Down," and "Something Just Like This." They have collaborated with a variety of artists, including Coldplay, Halsey, Tiesto, Daya, and Ty Dolla Sign.