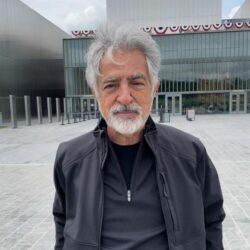 Birthday
November 13, 1947 (75)
Joe Mantegna is an American actor and director. Joe's breakout role came in 1987 when he starred in "The Godfather Part III," playing the role of Joey Zasa, a ruthless mobster. He earned critical acclaim for his performance and went on to star in several other high-profile films, including "Searching for Bobby Fischer" and "Airheads." Joe Mantegna also had the role of David Rossi in the long-running crime drama series "Criminal Minds." He joined the show in its third season and remained a regular cast member until the series ended in 2020.
Joe Mantegna has collaborated with several high-profile artists and celebrities throughout his career, including David Mamet, Robert De Niro, and Clint Eastwood. He worked with David Mamet on several projects, including the films "House of Games" and "Homicide," as well as the hit play "Glengarry Glen Ross." He also appeared in several films directed by Clint Eastwood, including "Mystic River" and "The Mule."
Joe Mantegna has won several awards for his work in the entertainment industry, including a Tony Award for his role in "Glengarry Glen Ross" and an Emmy Award for his narration of the documentary series "Carrier." He has also been nominated for multiple Screen Actors Guild Awards and has received a star on the Hollywood Walk of Fame.