The 33rd annual Tompkins Square Hallow Dog Parade carried on the cherished tradition of costumed canines and their human taking their cuteness to the streets of New York City.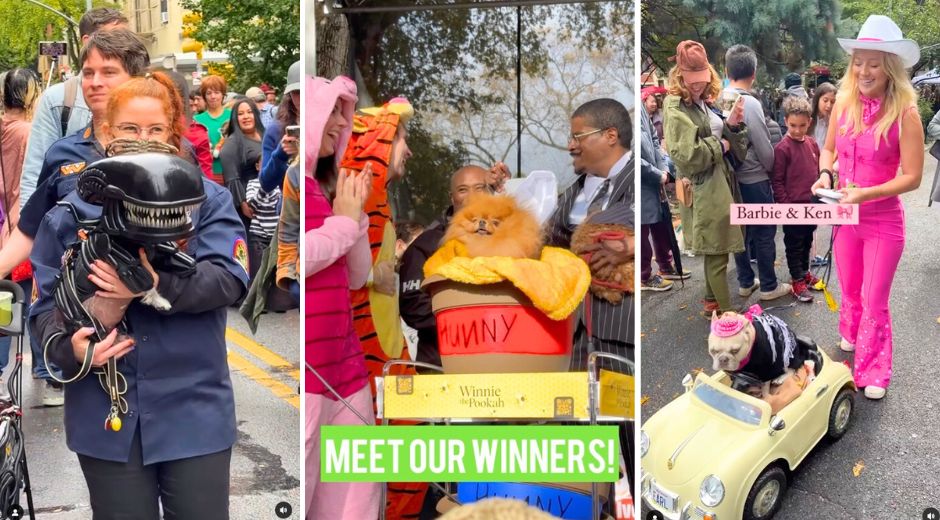 This parade brings the community together for a fun-filled afternoon, thanks to the support of volunteers, sponsors, the NYPD, and extra thanks to Get Joy dog wellness products (whose help brought the parade back after getting temporarily canceled last month.)
This parade has been a cherished tradition for 32 years, capturing the essence of New York City's vibrant dog-loving community. It's a celebration of joy, creativity and the unbreakable bond between humans and their four-legged best friends. It's basically the Met Gala for the Canine Community. We've been overcome by the amazing display of support from our community, so call the pup-arazzi: the show will go on!

Fern Watt, dog author and communications officer of TSPDR
It's wonderful to see the amount of creativity and effort dog parents put into their fur babies' costumes. There were plenty of Barbies and Kens, including Weird Barbie. Among many New York-themed costumes, a pug with a wheelchair made for a perfect New York taxi. a pair of Guy Fieris made an appearance, along with a few Pokemon, Harry Potters, and Jokers. A costume based on the Aliens franchise was especially impressive.
And while there were so many fantastic furry competitors, there could be only one first place. With @pookathepom taking it home thanks to her Winnie the Pooh-themed costume!
For more costumed canines, check out our Top 10 dog influencer Halloween costumes on Instagram