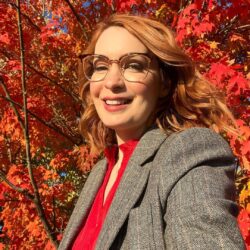 Birthday
June 28, 1979 (43)
Felicia Day is an American actress, writer, and producer. Day first gained recognition for her role as Vi in the popular television series "Buffy the Vampire Slayer." Her breakout role, however, came in the form of the web series "The Guild," which she created, wrote, and starred in. The show was a hit among audiences and earned Day several awards, including the Streamy Award for Best Female Actor in a Comedy Web Series.
One of the milestones in Day's career was her role in the popular online series "Dr. Horrible's Sing-Along Blog." The show, created by Joss Whedon, also starred Neil Patrick Harris, Wil Wheaton and Nathan Fillion. Day played the role of Penny, a love interest for Harris's character, and her performance earned her critical acclaim.
Day is also an advocate for animal welfare and has been involved with several animal non-profit organizations. She has worked with the Los Angeles-based animal rescue organization Kitten Rescue, where she has volunteered and helped raise funds for their efforts. She has also been a supporter of the Best Friends Animal Society, an organization that provides care and shelter to homeless pets.
In addition to her work in the entertainment industry, Day is also known for her philanthropic efforts. She co-founded the non-profit organization Geek & Sundry, which aims to promote and support the geek community through various initiatives. She has also been involved with numerous charity organizations, including Child's Play and the Lupus Foundation of America.