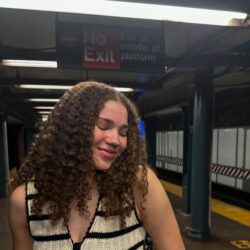 Birthday
June 27, 2000 (23)
Madison Haschak is an American dancer, singer, social media personality, Instagram star, and YouTuber, known for being the eldest member of the Haschak Sisters, a group she formed with her siblings Gracie Haschak, Sierra Haschak, and Olivia Haschak. Madison made notable appearances in music videos like "My Humps" by MattyBRaps alongside her sister Gracie, and in MattyBRaps' music video "Little Bit," and "Gold Digger," which were both well-received by audiences​1​​2​​3​​4​.
Madison Haschak's career took off at a young age; her affinity for dance began around the age of 2, which later expanded to include singing and social media. Her entrée into the realm of competitive reality TV came with a performance on America's Got Talent, although the details of her stint remain elusive. The Haschak Sisters' YouTube channel, featuring a medley of DIYs, pranks, challenges, music, and dance videos, has garnered a substantial following with over 8 million subscribers. In addition to group projects, Madison has pursued solo endeavors in singing. Some of the Haschak Sisters' notable songs include "Daddy Says No," "Gossip Girl," "Girls Rule the World," and "Girl Power" among others​5​.
Madison's collaborations extend beyond her sisters to include working with other artists like MattyB, Sarah Grace Morris, Ivey Meeks, Liv Shumbres, and Kate Cadogan. She's also a member of the collaborative channel titled Funniflix, where she continues to engage with a broader audience alongside other young artists​5​.
Despite her young age, Madison Haschak has accumulated a series of awards, particularly during her early dancing years. Her unique dancing style led her to win numerous competitions, showcasing her prowess and setting a solid foundation for her burgeoning career. The inception of the Haschak Sisters' YouTube channel on April 13, 2015, marked a significant milestone, providing a platform for Madison and her sisters to showcase their talents to a global audience. The channel's first video, a cover of Kanye West's "Clique" in collaboration with MattyBRaps, was just the beginning of a journey that has since seen the sisters release over 273 videos, accumulating millions of views and solidifying their position in the entertainment industry​6​.