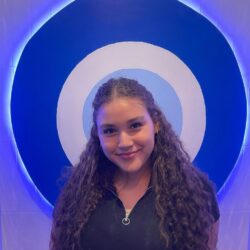 Birthday
April 7, 2002 (21)
Gracie Haschak is a recognized American dancer, singer, vlogger, and social media personality, best known as one of the members of the Haschak Sisters musical group, alongside her siblings Madison Haschak, Sierra Haschak, and Olivia Haschak. She has showcased her dancing prowess in numerous commercials and competitive reality shows like 90210 and America's Got Talent, with a training background from the Temecula Dance Company encompassing various dance styles such as tap, musical theater, jazz, lyrical, ballet, and hip-hop​1​​2​.
Gracie's musical journey is also witnessed through her appearances in popular music videos like "My Humps" by MattyBRaps with her sister Madison, and her involvement in the video game Just Dance 2. Her ventures in social media and YouTube, particularly the Haschak Sisters channel which boasts over 3 million subscribers, have brought her closer to her fans. The channel features dance and lifestyle content, with videos like 'Haschak Sisters – When A Girl Likes A Boy' and 'Haschak Sisters – Gossip Girl' among their most viewed​2​.
Gracie has primarily worked alongside her sisters in creating content for their YouTube channel. Additionally, she has participated in the video game Just Dance Kids 2, featuring in songs such as "Accidentally in Love," "Five Little Monkeys," "I'm Gonna Catch You," "Just the Way You Are," "Despicable Me," "Crocodile Rock," "Jingle Bells," and "Something That I Want"​3​​4​.