America's sweetheart, Taylor Swift, shares her name with a 1-year-old Eastern bongo living at the Sacramento Zoo.
The bongo, which is a type of antelope, was able to escape her enclosure. While the whole incident only lasted 15 minutes thanks to the Sacramento Zoo staff's quick action, it gained national attention. The zoo is active in trying to preserve the endangered species through conservation efforts, so any attention to the bongo's plight has to be appreciated!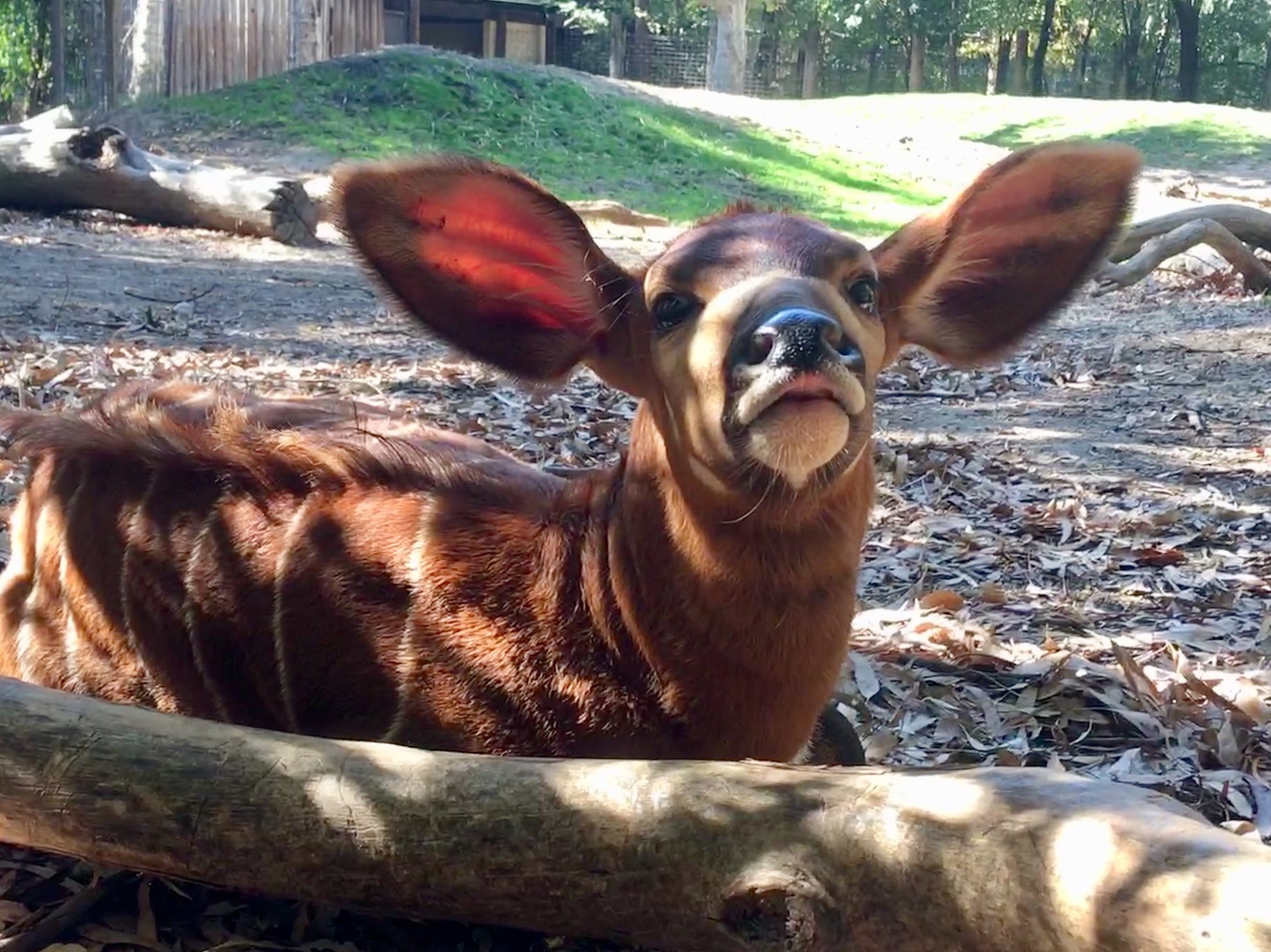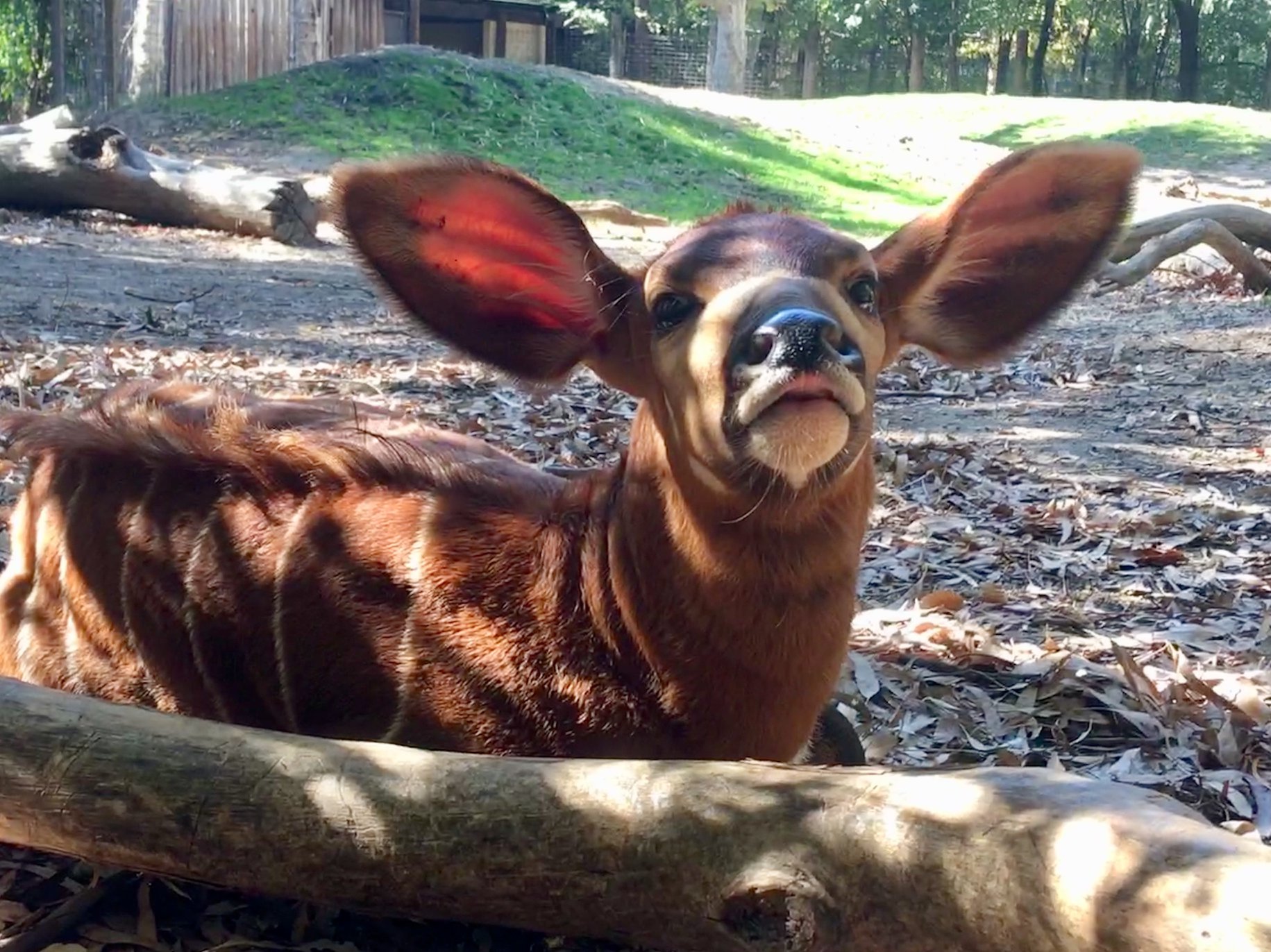 They released this statement:
Sunday afternoon at approximately 3:30 p.m. the Sacramento Zoo's one-year-old female Eastern bongo, Taylor Swift, breached her exhibit space that she was sharing with her mom, Penny.
Staff responded rapidly enacting the zoo's emergency response protocol and securing the front gate and escorting guests to the front of the zoo. No staff or visitors were harmed during the incident.
In less than 15 minutes, zoo staff was able to gently guide the bongo calf to her off-exhibit enclosure where she is being monitored. After an initial assessment, the zoo's associate veterinarian, Dr. Jenessa Gjeltema determined that the young bongo sustained minor abrasions during the incident but is otherwise unharmed and appears healthy.
At this time, it is not clear exactly how (or why) the calf was able to breach her exhibit.
The Sacramento Zoo works to increase awareness of conservation issues that affect eastern bongos and other large animals in African habitats. For more than 20 years the Sacramento Zoo has actively participated in Association of Zoos and Aquariums' Eastern Bongo Species Survival Plan® to cooperatively manage this Critically Endangered species.
Read more: Taylor Swift's Cats Make Appearance in Ryan Reynolds' Deadpool 2
Taylor Swift herself posted about it on her Instagram. When Taylor Swift posts about you, you know you've made it. We hope the ill-executed escape attempt was worth it for the bongo!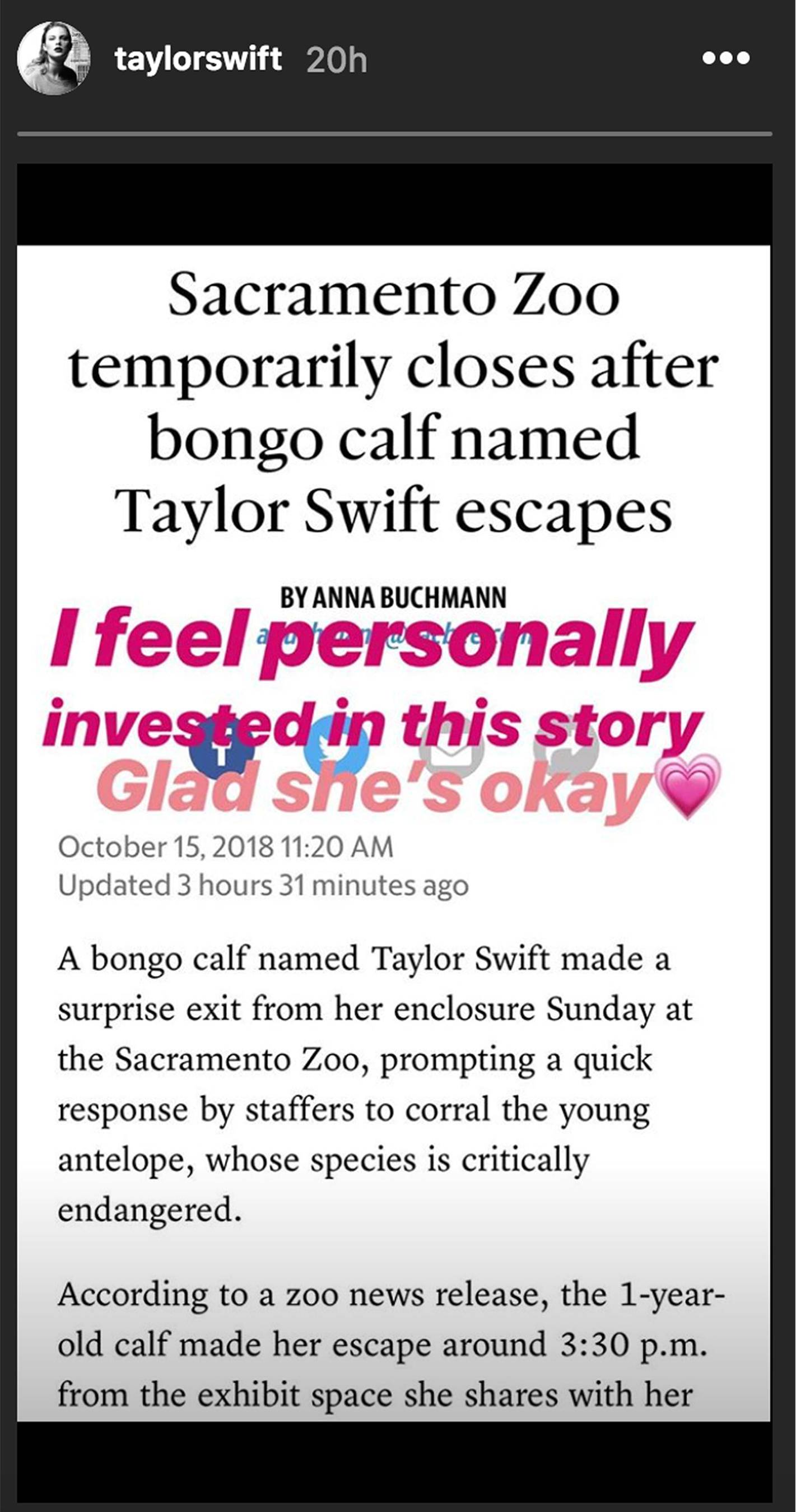 Read more: Taylor Swift's Cat Insulted by Comedian John Cleese
More In: