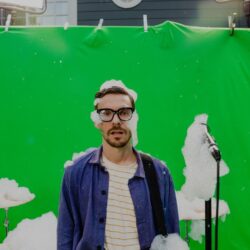 Birthday
June 2, 1987 (36)
Matthew Koma is an American singer, songwriter, DJ, and record producer. He has become a mainstay in the music industry, especially known for his lyrical contributions to smash hits by leading artists and his own compelling electronic dance music tracks.
Matthew Koma's contribution to the music industry goes beyond just his own singles. One of his most recognized works was as a songwriter for Zedd's 2012 hit single "Spectrum," which topped the Billboard Hot Dance Club Play chart. Furthermore, he was instrumental in writing "Clarity," also by Zedd, which won a Grammy for Best Dance Recording in 2014. Koma's vocal prowess is evident in tracks like "Wasted" by Tiesto, which hit the top of UK charts, and his own singles such as "One Night" and "So F**kin' Romantic" have also won over fans worldwide. His debut EP, "Parachute," was released in 2012, exhibiting his adeptness at creating infectious pop and dance tracks. His prowess behind the decks has also been on display through his work with some of the biggest names in the DJ scene, including Alesso, Steve Aoki, and Sebastian Ingrosso.
Koma's collaborations have led to a plethora of memorable tracks. Notably, he has worked with well-known artists like Hardwell on the track "Dare You," which became a significant hit in dance music circles. His association with Showtek and Justin Prime on the track "Cannonball (Earthquake)" highlighted Koma's versatility as a vocalist and songwriter. Koma has also provided his lyrical ingenuity to Carly Rae Jepsen for her album "Emotion," solidifying his status as a go-to collaborator for hit music. He has co-produced with artists such as Louis the Child, Flux Pavilion, and The Knocks. Koma's imprint in the music industry expands further with collaborations with other celebrated artists like Bruce Springsteen, Kelly Clarkson, LMFAO, Ellie Goulding, and Swedish House Mafia.
Matthew Koma played a pivotal role in writing and producing Zedd's "Clarity," which not only reached the top 10 on the Billboard Hot 100 but also won the Grammy for Best Dance Recording in 2014. This award underscored Koma's impact in the world of electronic dance music. His track "Wasted" with Tiesto topped the UK charts, highlighting his global appeal. Further recognition of his work came with his co-production of Shania Twain's album "Now" in 2017, which debuted at number one on the Billboard 200.